English Soccer Legend Accused of Placing 140 Bets on Matches as Club Owner
Posted on: April 16, 2019, 02:00h.
Last updated on: April 17, 2019, 01:12h.
England's soccer community was turned upside down Tuesday as the country's Football Association leveled gambling charges against one of its greatest players.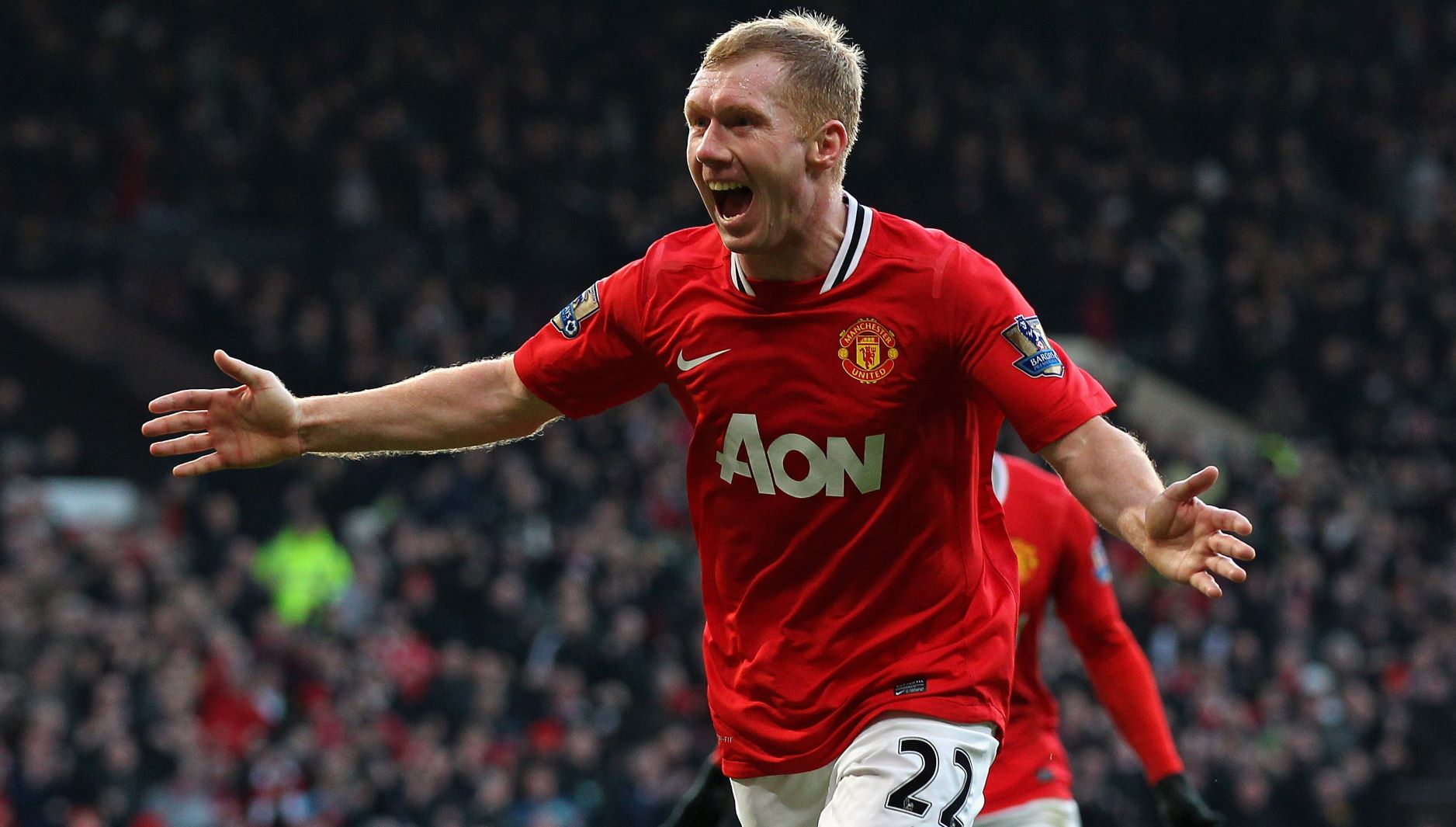 The governing body alleged Paul Scholes placed 140 bets on games from August 2015 to this January. That period is long after the midfielder retired from his storied career at Manchester United. However, he has held an ownership interest in Salford City, a team that plays in England's fifth-tier professional league, for five years.
He has until 26 April 2019 to respond to the charge," the FA statement read.
An association spokesperson told Casino.org on Tuesday it would offer no additional comment.
Betting Rules
In response to the match-fixing allegations that roiled Europe's soccer community, the FA instituted a worldwide ban on betting on the sport starting with the 2014-15 season. The rules prohibit higher level players, officials, and staff from making wagers on any match in any league or competition. Further, it also restricts them from making in-game wagers and futures bets on such propositions as league champions and managerial hires.
The rules not only prohibit bets made at a sportsbook, but they also ban bets made between individuals.
According to an FA video highlighting the betting rules, punishments can include fines or a suspension.
Last November, the governing body accused Liverpool star Daniel Sturridge of breaking its betting rules.
Scholes became an owner in Salford City in 2014, joining several of his former Man U teammates in the venture. He maintained that ownership interest even after becoming the manager of Oldham Athletic FC, a team playing in England's League Two division, in February.
At that time, Salford City announced that Scholes had never been involved in club operations. Still, he stepped down as a club director to devote his energies to managing Oldham.
"It is great that Paul is back in football and everyone at the club wishes him all the best in his new venture into football management," the Salford City statement read.
However, he only managed Oldham for seven matches as he resigned a month ago. In a recent interview on BT Sport, he cited interference from that club's ownership as the reason for his short stay.
Salford City officials did not respond to a request Tuesday for comment on the FA's allegations.
Legendary Player
Scholes, 44, became a professional soccer player in July 1993. A little more than a year later, he earned a promotion to Manchester United's top squad. Over the next 20 years, he appeared in 499 Premier League games and scored 107 goals. Scholes also is one of just five to play his entire career with England's most decorated club.
Across all competitions, he played in 718 matches for Man U and scored 155 times. His greatest season came in the 2002-03 campaign, where he appeared in 52 contests and scored 20 goals.
He played a major role in the club's treble during the 1998-99 season, when Manchester United won the Premier League, the FA Cup, and the UEFA Champions League titles. Only eight teams since 1966 have claimed their country's league title, their national cup title, and Europe's top contest in the same season.
During his playing career, Man U won 11 Premier League titles, three FA Cups and two Champions League crowns.
Scholes also played for England's National Team from 1997 to 2004, appearing in two World Cups and two European Championships. In 66 contests, he scored 15 goals.