Encore Boston Harbor Dominating Massachusetts Gaming Industry, MGM Springfield $144M Short of Expectations
Posted on: September 17, 2019, 07:22h.
Last updated on: September 17, 2019, 01:02h.
Encore Boston Harbor has taken a commanding lead in the Massachusetts three-casino gaming industry, as the $2.6 billion integrated resort controlled more than 60 percent of the market in August.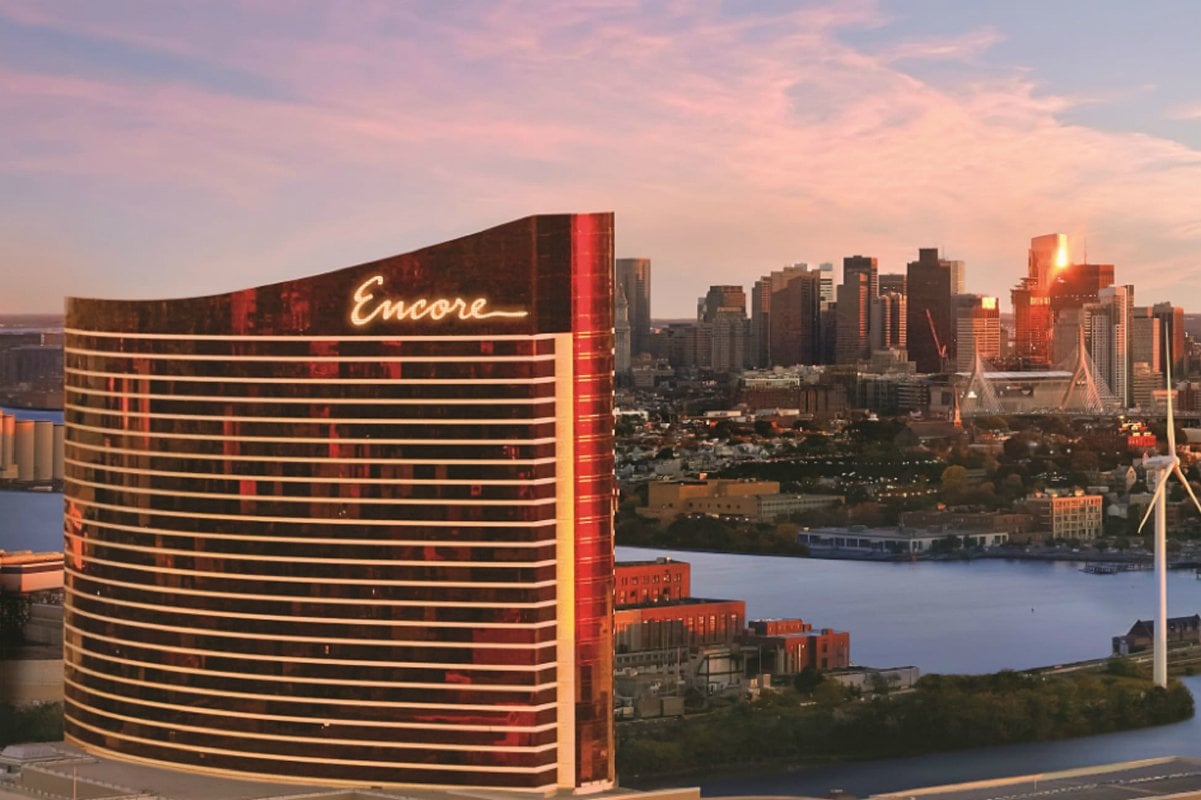 Figures from the Massachusetts Gaming Commission reveal the Wynn Resorts casino reported gross gaming revenue (GGR) of more than $52.48 million last month. The gaming regulator said, along with the two other casinos – MGM Springfield and the slots-only Plainridge Park – statewide GGR came in at $86 million.
Encore Boston Harbor's August win represents an eight percent gain on July, which was the casino's first full month in operation following its June 23 opening.
MGM Springfield reported gaming revenue of $20.96 million – a three percent premium on July. September will mark the $960 million property's first year-over-year comparable, as the casino opened its doors on August 23, 2018.
Plainridge Park August slot win was just $12 million, a three percent loss from July and a 21 percent decline compared to August 2018. Coin-in, as well as hold, were both down considerably.
MGM Struggles
There are two ways to look at MGM Springfield's August casino win.
The pessimist will say it was the venue's third-worst operating month in its 12-month history. The optimist will highlight a bounce back, as June and July were respectively the casino's No. 2 and No. 1 worst months in business.
Regardless of one's outlook on the future for the MGM Resorts casino, the financial filings show the property is failing to live up to pre-market expectations.
During the casino operator's bidding for the license, MGM told state regulators its casino in Springfield would report GGR of $418 million in its first year. With just 22 days remaining before it hits 365 days in operation, MGM Springfield has won $273.78 million – more than $144.2 million short of its forecast.
During the resort's one-year anniversary celebration, MGM brass rolled out a new social casino space that aims to attract younger gamblers. A total of 24 positions allow gamblers to play blackjack, roulette, and two variations of baccarat simultaneously, with live dealers facilitating the games.
"Anything you can do from a live table you can do here," MGM Springfield VP of Gaming Operations Robert Westerfield explained. "You get more action in."
Encore Playing Catchup 
Wynn Resorts also made some rather lofty first-year GGR projections while trying to woo over the MGC into awarding its company licensure in Massachusetts. The casino company said it would win $800 million on its floor in its first 365 days.
The casino is averaging GGR of $976,064 per day – which puts it on track for $356.26 million. State lawmakers gave a more realistic $500 million in GGR in year one for the Wynn property.
Encore Boston Harbor President Bob DeSalvio said recently that the company is exploring how to improve its slot win. The casino saw coin-in increase from $262.4 million to $359.2 million in July to August. But slot hold fell considerably from eight percent to 5.6 percent.
We're actually adding a few more tables on the casino floor as we speak, but I will tell you the slots business has been soft," DeSalvio told the MGC.
GGR on tables increased from $27.4 million to $32.2 million during the two months.
Similar Guides On This Topic