Elon Musk vs. Mark Zuckerberg Cage Match Prompts Hypothetical Odds
Posted on: June 22, 2023, 05:22h.
Last updated on: August 16, 2023, 11:10h.
Elon Musk and Mark Zuckerberg, two of the richest men on planet Earth, this week teased a possible cage fight on the social media platforms they own. That quickly prompted some online sportsbooks to set hypothetical odds.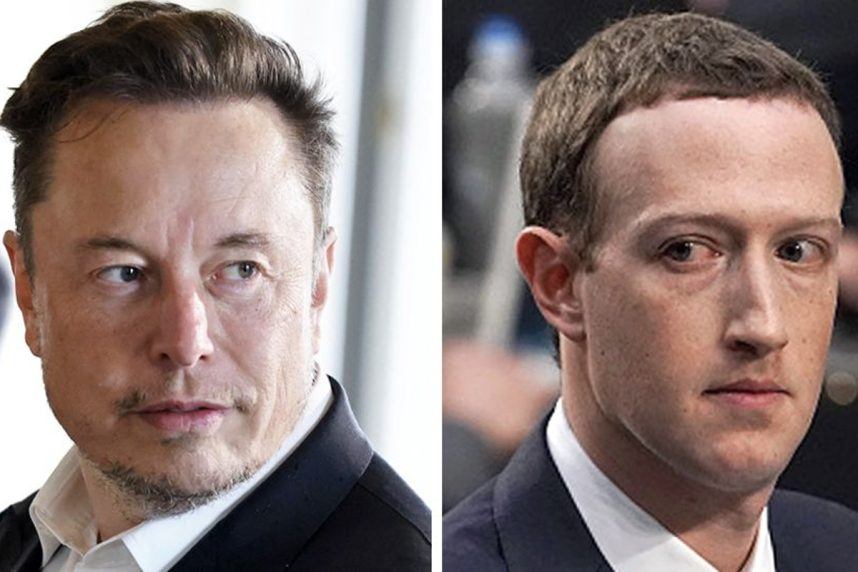 Reports recently surfaced that Zuckerberg's Meta Platforms, Inc., — formerly Facebook Inc., — is developing a social media platform designed to rival Musk's Twitter. The Facebook Twitter-like app is rumored to be called "Threads" and will operate similarly to Twitter.
Meta leaks suggest Threads went into development soon after Musk acquired Twitter last year for $44 billion. Zuckerberg reportedly wants to create a similar Twitter that's controlled by a "sane" person.
Responding to the gossip on Twitter, Musk didn't seem overly concerned.
"I'm sure Earth can't wait to be exclusively under Zuck's thumb with no other options. At least it will be 'sane.' Was worried there for a moment," Musk tweeted.
When another Twitter user cautioned Musk and said Zuckerberg has been known to do jujitsu, Musk fired back.
I'm up for a cage match if he is lol," Musk tweeted.
Musk is the world's richest person with an estimated net worth of $293.5 billion. Zuckerberg ranks ninth with a fortune of about $101.1 billion.
Odds Open
Responding on Instagram, which is owned by Meta, Zuckerberg said in his live story "Send me location" while sharing another Instagram user's post discussing the Musk fight. That caused a frenzy online about the billionaire bout actually happening.
One offshore sportsbook opened betting on the hypothetical fight with Musk favored at -150 and Zuckerberg the underdog at +110. The odds imply Musk has a 60% chance of winning and Zuckerberg has a 48% of prevailing.
A $100 winning bet on those odds would respectively net $66.67 on Musk and $110 on Zuckerberg.
Johnny Avello, DraftKings' director of race and sports operations, has things differently in his hypothetical line. Avello put Zuckerberg as the favorite at -160 and Musk the dog at +140.
Another offshore sportsbook has Zuckerberg heavily favored, with the Facebook billionaire at -500 and Musk long at +300.
It's worth noting that no legal sportsbook operating in the US has yet to unveil actual odds that can be bet on. That won't happen until the fight is officially booked and the bout is contested under the eyes of a respected regulator such as the Nevada Athletic Commission.
UFC Boss Weighs In
Musk, seemingly becoming increasingly serious about the Zuckerberg fight, has since suggested that the UFC Octagon in Las Vegas would be a most fitting location for the bout. UFC President Dana White said today he has already spoken with the two billionaires and can confirm their intent to actually see the fight through.
I was talking to both Elon and Mark last night. Both guys are absolutely dead serious about this," White told TMZ.
"Mark Zuckerberg hit me up first and asked if he was serious. I said, 'I don't know, let me ask him.' I asked Elon, and he said, 'Yeah, I'm dead serious.' This would be the biggest fight ever in the history of the world," White declared.
White said such a spectacle would break all pay-per-view records and could raise hundreds of millions of dollars for charity.
"You don't have to be a fight fan to be interested in this fight," White added. "Everyone would want to see it."