Eight NFL Games Have Spreads of Three Points or Less, Chiefs vs. Patriots Highlights Week 6
Posted on: October 12, 2018, 02:00h.
Last updated on: October 12, 2018, 01:35h.
Eight NFL games this week have spreads of a field goal or less, meaning Sunday should offer up plenty of fourth-quarter drama.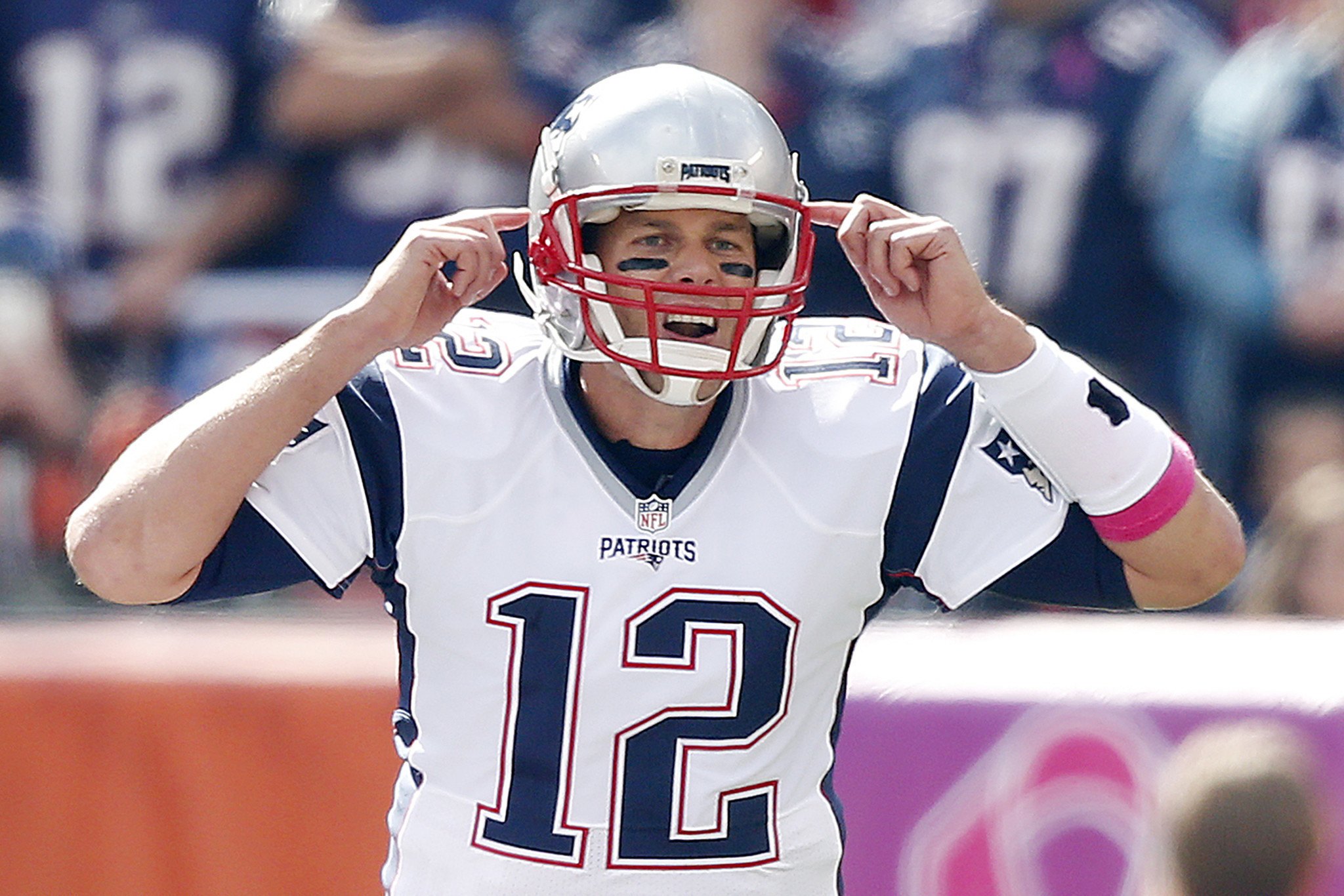 Week 6 of the NFL season features numerous games where oddsmakers feel there's a strong chance that the outcomes could be determined by a field goal.
The Atlanta Falcons (1-4) are three-point favorites over the visiting Tampa Bay Buccaneers (2-2), while the Jacksonville Jaguars (3-2) are also favored by a field goal playing at the Dallas Cowboys (2-3).
The Baltimore Ravens (3-2) are spotting the home team Tennessee Titans (3-2) 2.5 points, the same spread the New York Jets (2-3) are giving the visiting Indianapolis Colts (1-4). On the road, the Seattle Seahawks (2-3) are giving the Oakland Raiders (1-4) 2.5 points.
In Cincinnati, the Bengals (4-1) are favored by 1.5 on the Pittsburgh Steelers (2-2-1).
The Cleveland Browns (2-2-1) are favored at home, but by just a single point on the Los Angeles Chargers (3-2). In Washington, the Redskins (2-2) are favored by one point against the Carolina Panthers (3-1).
With eight games currently offering spreads of three points or less, Sunday should be an exciting time for bettors.
Thursday Kickoff
The NFL week got underway last night in New York with the Giants welcoming I-95 rival Philadelphia to MetLife Stadium. It didn't take long for it to become apparent that the team in blue is in desperate need of some form of new life.
Prior to kickoff, the defending champion Eagles, now 3-3, were just 1.5-point favorites over New York, now 1-5. Up 24-6 at halftime, and a Giants offense that seemed incapable of scoring a touchdown, and bettors who took the favorites knew their wagers were going to pay.
Saquon Barkley was the lone bright spot for the Giants, while all the criticism is on Manning.
There is no such thing as a franchise player for a 1-5 franchise, or for a team that has lost 18 of 22 games over the past two seasons," ESPN's Ian O'Connor writes. "As much as it hurts to say it about an athlete who has always carried himself with grace in the world's noisiest market, Manning's exit is no longer a question of when, but how."
Manning, 37, has played his entire pro career with the Giants, leading the team to two Super Bowl victories.
Sunday Primetime
The game of the week comes Sunday night when the undefeated Kansas City Chiefs (5-0) visit the New England Patriots (3-2). Tom Brady and company haven't lost at Gillette Stadium since October 1, 2017. Oddsmakers don't think they will Sunday, either.
Las Vegas sportsbooks have the Pats spotting the Chiefs 3.5 points. Those wanting to wager on New England can find slightly better odds online, as internet sportsbooks Bovada and 5Dimes have the Chiefs receiving only three points.
With a win, Brady would become the first quarterback in NFL history to amass 200 regular season victories.
Similar Guides On This Topic