DraftKings Super Bowl Poll Shows Legal Sports Betting in High Demand
Posted on: January 31, 2020, 05:32h.
Last updated on: January 31, 2020, 08:54h.
A study released by DraftKings indicates that nearly a third (31 percent) of all US sports fans have already placed a legal bet on a game or other competition online. However, not surprisingly, the number of people interested in making an honest wager online is significantly higher.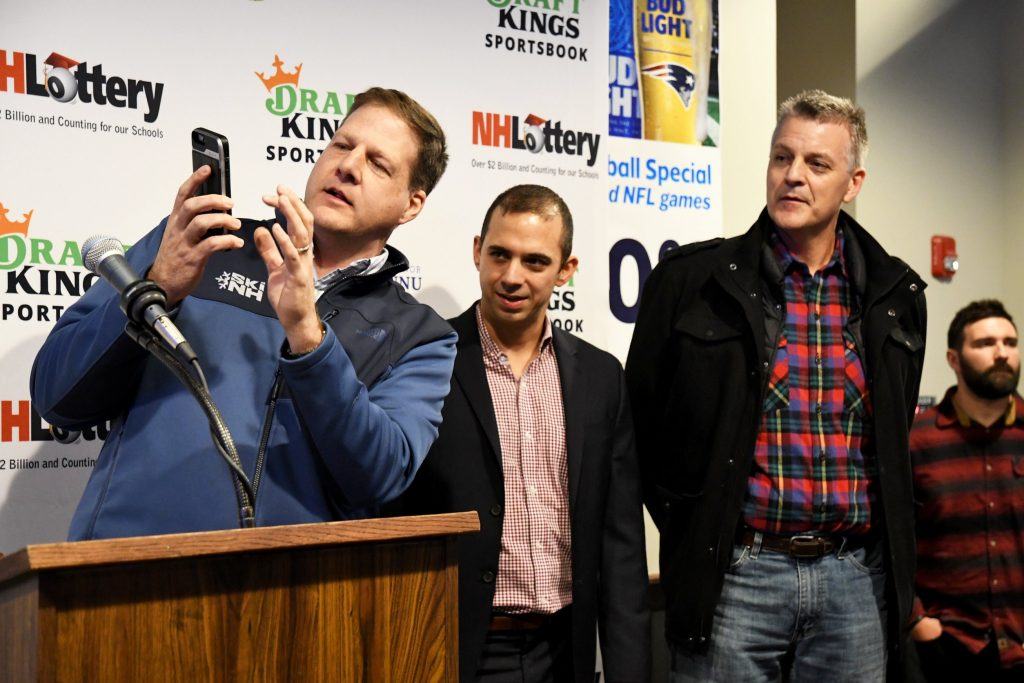 The sports technology and entertainment company said that 82 percent of those surveyed want to bet on the Super Bowl. A similar number, 81 percent, would be interested in playing a daily fantasy sports contest.
DraftKings findings were released on Tuesday, the same day the American Gaming Association released its report that states 26 million Americans will bet on Super Bowl LIV, a 15 percent increase from last year. Of that, about 4 million would place a bet at a US retail sportsbook. Another 5 million or so would bet online – whether through a legally licensed US operator, an illegal bookie, or an unlicensed offshore sportsbook.
In a statement, Matt Kalish, DraftKings co-founder and president of North American operations, said his company wanted to provide further evidence on what expanded legal gaming could mean in the US.
There is a clear desire among many fans to experience these products, which, in turn, shapes their overall engagement, and we are encouraged by what these findings mean for the future growth of sports betting in the United States," Kalish said.
When Super Bowl LIV kicks off on Sunday, 14 states will offer legal sports betting. The District of Columbia and seven other states have approved sports betting and are in the process of creating regulations and/or reviewing license applications before becoming operational. In 15 other states, lawmakers have filed bills to allow sports wagering.
DraftKings currently operates in Indiana, Iowa, Mississippi, New Hampshire, New Jersey, New York, Pennsylvania, and West Virginia.
Survey Says Betting Influences Viewing Habits
The Super Bowl is America's most-watched televised event, with about 100 million people viewing the game. DraftKings said that 78 percent of the people surveyed are more likely to watch the entire contest if they have a bet on the game.
In addition, 61 percent said that if they bet on the game, they would not flip the channel during commercial breaks.
Football is the most popular sport for betting at US sportsbooks, based on the handle breakdowns from Nevada and other states. DraftKings' survey indicated that 75 percent of the bettors it surveyed prefer to bet on NFL games than any other sport.
Further, 68 percent said they prefer to bet on playoff games than regular-season contests.
Most Prefer Super Bowl Squares
As far as the Super Bowl goes, 62 percent of those surveyed said they prefer to wager on the game by playing a "squares" jackpot. That game features a grid of 100 (a 10-by-10 square), with each individual square lined up to two randomly selected numbers (0-9). Typically, at the end of each quarter, the square that matches the last numbers of both teams wins a portion of the jackpot. For example, if the score is San Francisco 14, Kansas City 10, the person who has the square on coordinates SF4, KC0 is the winner.
Behind squares, 56 percent plan to bet on the spread, 43 percent would bet on an over/under, and 42 percent will make a like, in-game bet.
The most like amount bet will be between $25-$50. That's the range for about 30 percent surveyed. Those betting up to $25 or wagering between $51 and $100 both account for 26 percent each of the survey, while 19 percent of bettors plan to go big and gamble more than $100.
DraftKings didn't reveal how many people were surveyed across the country, though it said that 32 percent of respondents were from California, Florida, Ohio, and Texas – four of the states where betting is currently illegal. Another 16 percent were from New York, Pennsylvania, and Illinois, states where sports betting is allowed.
All who participated were between ages 21 and 60, with 60 percent of respondents being men. The largest group – 31 percent – were between 31 and 40, while the 21-30 and 41-50 age groups each represented 27 percent of the group.