Donald Trump Nobel Peace Prize Odds Shorten Following Singapore Summit
Posted on: June 14, 2018, 09:18h.
Last updated on: June 14, 2018, 09:21h.
President Donald Trump has been nominated for the 2019 Nobel Peace Prize after his historic Singapore Summit with North Korean leader Kim Jong Un.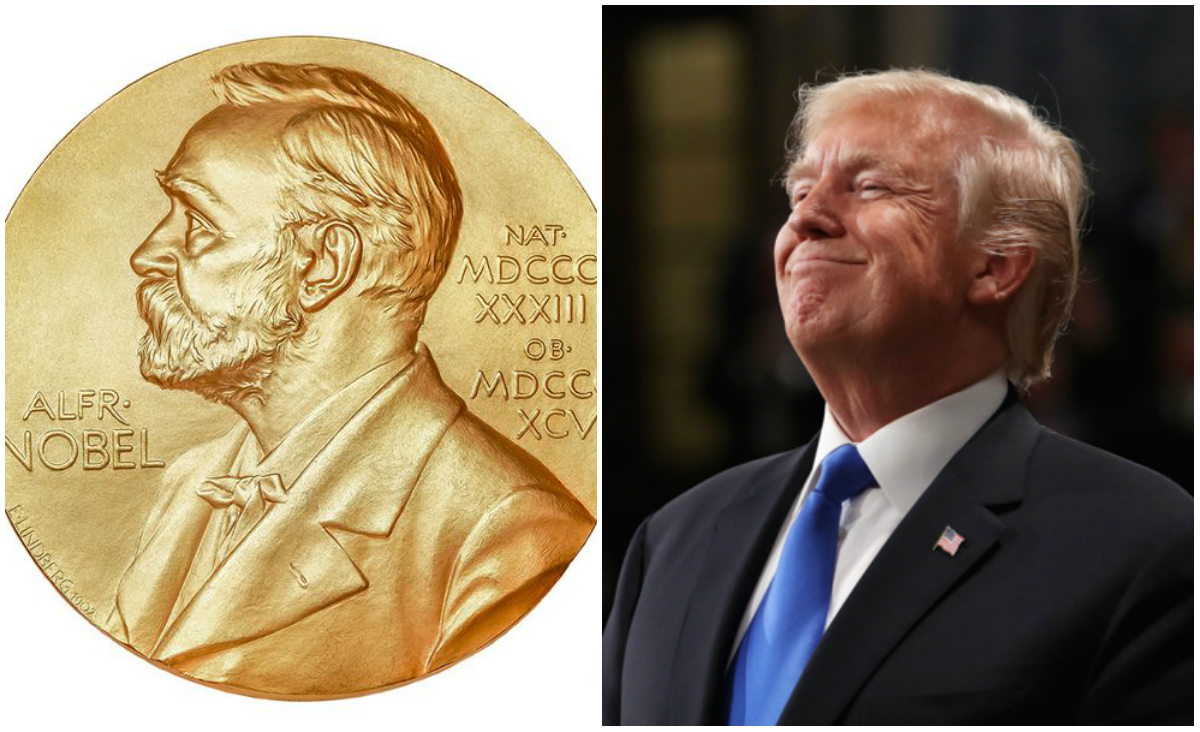 But a decade after his predecessor Barack Obama received his for "extraordinary efforts to strengthen international diplomacy and cooperation between peoples" following his efforts aimed at nuclear disarmament in Iran, how likely is Trump to be recognized for his work in a similar arena in North Korea?
Norwegian lawmakers Christian Tybring-Gjedde and Per-Willy Amundsen nominated the president for his role in "a huge and important step in the direction of the disarmament, peace and reconciliation between North and South Korea."
The Nobel Peace Prize is governed and awarded by the Norwegian Nobel Committee, a five-person panel appointed by the Parliament of Norway. The award is to recognize "the person who shall have done the most or the best work for fraternity between nations, for the abolition or reduction of standing armies, and for the holding promotion of peace congresses."
Trump's nomination is for 2019, as candidates for this year's prize had to be submitted by February 1. The Nobel Committee doesn't comment on who has been nominated, but it's rumored that Trump is also in the running for the 2018 prize.
There is no longer a nuclear threat from North Korea," Trump tweeted Wednesday. "Everybody can feel much safer than the day I took office."
The president said of his trip that "meeting with Kim Jong Un was an interesting and very positive experience. North Korea has great potential for the future!"
The last American president to garner the Nobel was Barack Obama in 2009. Other presidents who have been recognized with the award are Jimmy Carter (who received his after his term was up), Woodrow Wilson, and Theodore Roosevelt. This year's Nobel will be recognized in October.
Odds Cut
Overseas sportsbooks –which are permitted to accept bets on political outcomes and events, unlike those in the US — are slashing their markets on a potential Trump Nobel Peace prize.
Paddy Power has the odds at 1/2, or an implied chance of 66.6 percent, that Trump will win the distinguished award before the end of his first term (2020).
Ladbrokes has Trump's 2018 odds slightly longer at 6/4 (40 percent). The betting shop believes Kim Jong Un and South Korea President Moon Jae In are more likely winners at even money.
PredictIt — the online exchange that operates in the US — facilitates the buying and selling of shares on political outcomes. Its market on Trump winning the Nobel Peace Prize in 2018 currently has "Yes" shares trading at just 11 cents.
Trump Bets
Betting on US politics surged overseas during the 2016 presidential campaign. Bookmakers have done their best to keep interest up by offering an assortment of odds on all things Trump.
The president has said a Kim visit to the White House could happen, and Paddy Power currently has those odds at 7/1 — down from 12/1 last week. PredictIt is trading shares at 35 cents that the meeting in the American capital will occur.
The chances of the two leaders teeing it up and playing a round of golf together remain the same after their Singapore summit at 16/1.
Kim has reportedly expressed interest to Trump in opening a casino resort in North Korea with the aid of US investment, but bookies give it little chance of happening before 2022 (25/1).