President Donald Trump, Michael Bloomberg Spend $10M Each on Super Bowl Ads, Odds Favor 2020 Republican
Posted on: January 13, 2020, 01:45h.
Last updated on: January 13, 2020, 02:02h.
President Donald Trump and 2020 Democratic candidate Michael Bloomberg are each paying $10 million to run a 60-second political campaign spot during the upcoming Super Bowl 54 on February 2.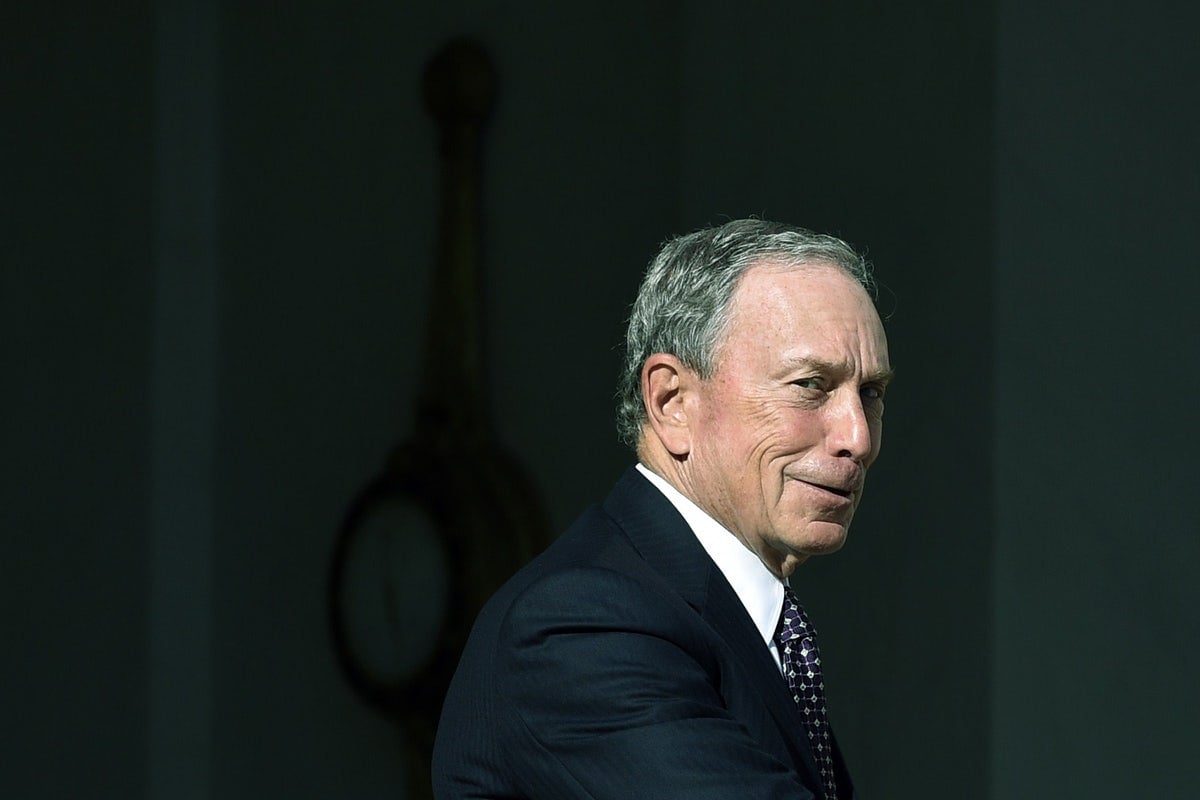 Online political betting exchange PredictIt has Bloomberg's shares of securing the Democratic Party nomination for president long at just 11 cents. But the billionaire worth an estimated $58 billion has endless funds to keep his message front and center.
Former VP Joe Biden remains the party's 2020 frontrunner, his shares at 40 cents. Anti-billionaire Sen. Bernie Sanders (Vermont) has been gaining some ground on Biden, his shares currently trading for 32 cents.
Bloomberg is third, Massachusetts Senator Elizabeth Warren fourth (10 cents), and South Bend Mayor Pete Buttigieg fifth (eight cents).
Super Spending
Bloomberg isn't accepting political donations for his 2020 run, opting instead to self-fund his political campaign. He's already spent $200 million, and won't be closing his wallet anytime soon.
"Mini Mike Bloomberg is spending a lot of money on False Advertising," Trump tweeted this week in response to current Bloomberg ads. "I was the person who saved Pre-Existing Conditions in your Healthcare, you have it now, while at the same time winning the fight to rid you of the expensive, unfair and very unpopular Individual Mandate."
Bloomberg responded, "Glad to see you're watching our ads. I know management isn't your strong suit, so perhaps you don't know your Justice Department supports a suit that would undermine pre-existing conditions."
The New York Times first reported that Bloomberg snagged a 60-second Super Bowl spot for $10 million. Not to be outdone, the campaign to reelect Trump – who is estimated to be worth $3.1 billion – also grabbed a minute of nationwide airtime during the big game.
The Super Bowl is expected to be the most-watched television event in 2020. The price equates to $166,666 per second of commercial time, which is more than 2.5 times the median household income in the United States.
Bloomberg has stated he will spend up to half a billion dollars to defeat Trump. The Republican National Committee announced last week it raised $463 million in 2019.
And that's without GOP mega-donor Sheldon Adelson, the casino tycoon who is delaying contributions to avoid negative publicity that Trump's reelection campaign is being fueled by billionaires like himself.
Odds Favor Republican
Trump is dealing with a House impeachment, and was criticized by many on the left for ordering the death of Islamic Revolutionary Guard Corps Major General Qassem Soleimani, whom the US and other countries have deemed a sponsor of terrorism.
The developments, however, are apparently only helping Trump's 2020 chances.
PredictIt's market asking, "Which party will win the 2020 US presidential election?" has Republican shares higher than Democratic shares for the first time. The GOP is at 52 cents, and Democratic shares are at 51 cents.
Three months ago, those same shares were at Democratic 56 cents, Republican 47 cents.
US sportsbooks aren't allowed to offer odds on political outcomes. But overseas, the UK High Street shops have Biden and Sanders neck and neck. William Hill has Sanders at +175, and Biden +225. Bloomberg is at +350. Ladbrokes has it Biden (+175), Sanders (+225), and Bloomberg much longer at +800.
As for the general election, William Hill has Trump the betting frontrunner at -125. Sanders is at +450, Biden at +550, and Bloomberg +700.