Donald Trump Inauguration Speech Not a Big Pay Day for Online Gamblers
Posted on: January 23, 2017, 12:43h.
Last updated on: January 23, 2017, 01:04h.
President Donald Trump's inauguration speech last Friday delivered plenty of fist-pumping excitement to those who voted for him, but for gamblers who took odds on precisely what he would say, the address didn't deliver much in the way of profits.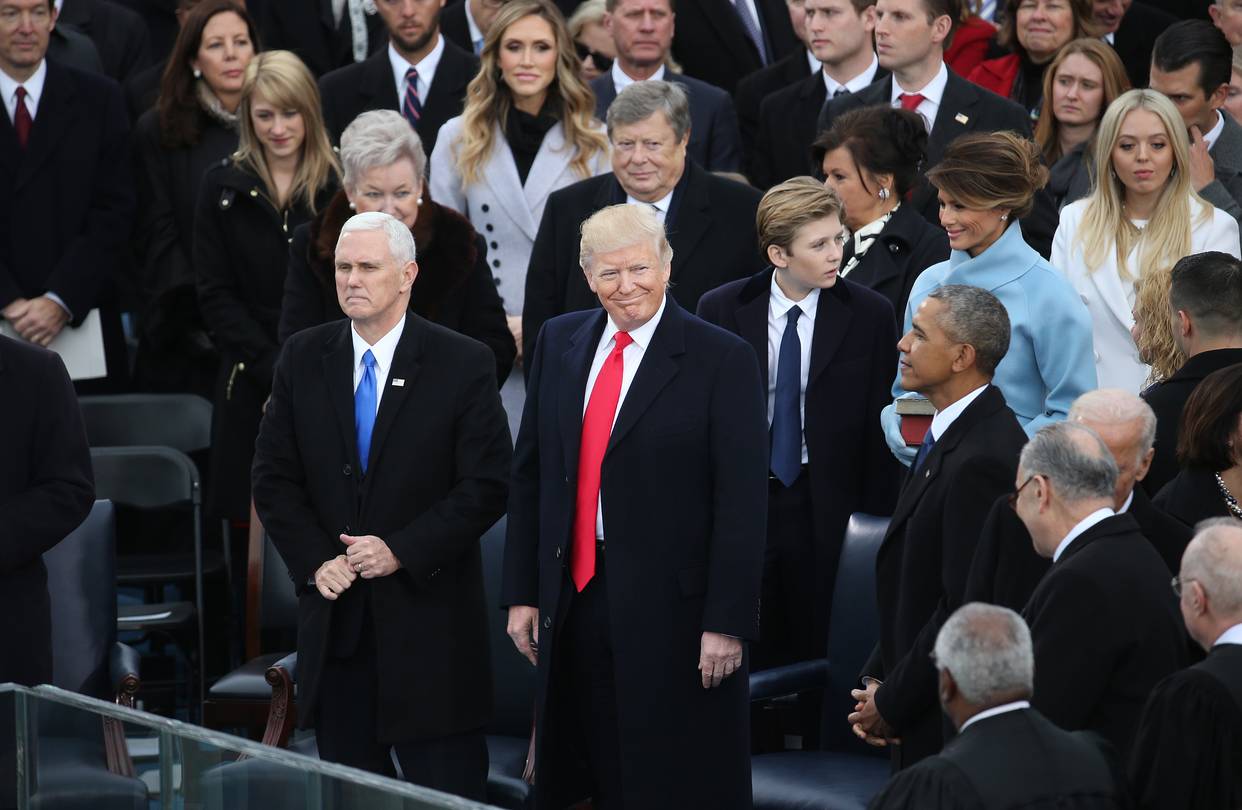 The entire 2016 presidential election was a difficult time for overseas sportsbooks that were able to present odds on the outcome. Unfazed, they went back to work for Trump's first deliverance to the American people, and this time they got it right.
Betting on political elections is illegal in the United States, but at sportsbooks across the pond, offering odds on campaign outcomes and novelty bets on multiple scenarios is a standard. Prior to Trump's inauguration, British bookies provided lines on what the new president would say during his first talk as the 45th commander-in-chief.
Irish bookmaker Paddy Power predicted that he would give a speech between 15 and 17.5 minutes, with those odds at 21/10. Six other time ranges were also provided, but came at longer odds, which means higher potential payouts to those who took them.
Trump's speech came in at just under 17 minutes, voiding all other bets and delivering the smallest winnings. The bookmaker also correctly predicted the color of his tie (red, odds 6/4).
Ladbrokes and William Hill heavily believed he would say his tagline, "Make America Great Again." The line was at 1/50 for Trump saying his motto, and he utilized it for the conclusion of his speech.
The betting shops avoided a long shot offering coming to fruition. Trump didn't say "grab her by the p***y" in his speech (500/1), nor did he wear a purple tie (18/1) or plagiarize Dr. Martin Luther King by beginning his speech, "I have a dream" (25/1).
Books Get It Right . . . This Time
Oddsmakers also asked whether Trump would say "Putin," "fake news," "Crooked Hillary," "Meryl Streep," and other controversial references that would, in the minds of some, seem inappropriate for a presidential inauguration speech. The terms and names were presented with long odds, such as Crooked Hillary listed at 50/1, for example.
But the freshly minted president stayed away from the noise and instead delivered what many saw as nothing more than a short campaign speech. He talked about returning the country to the people, growing the economy, protecting borders, and seeking the friendship and goodwill of nations.
Betting on the Future
Democratic opponent Hillary Clinton seemed like a sure thing to almost everyone the day before the November 8 election. Paddy Power began paying out on the former first lady becoming the first woman to hold the Oval Office, and online prediction betting markets gave the businessman little-to-no chance.
The only one who seemingly saw a path to victory was Trump himself. The so-called polling experts and bookmakers all got it wrong, and now over the next four years, America will see whether voters got it right.
That, of course, is the wager that truly matters to Americans. Trump won the Electoral College vote, but didn't win the support of the majority of voters. Those majorities were based primarily in California and New York, two massive population states, which is exactly why the Electoral College exists, of course. Most of the rest of the country took a risky bet by electing a billionaire businessman with zero political service experience could turn a still-shaky economy around.
The longest odds come with the biggest payouts, of course, and Trump himself has promised to deliver a massive win for America.