Donald Trump Inauguration Has UK Bookmakers Speculating on Every Aspect
Posted on: January 19, 2017, 01:18h.
Last updated on: January 19, 2017, 01:58h.
Donald Trump's inauguration is less than a day away, and bookies in the UK are having a field day. The soon-to-be president has shown himself to be a pretty unpredictable orator, which makes guessing the contents of his inauguration speech even more challenging. Will he even write one, or will he just turn up and ad lib the whole thing?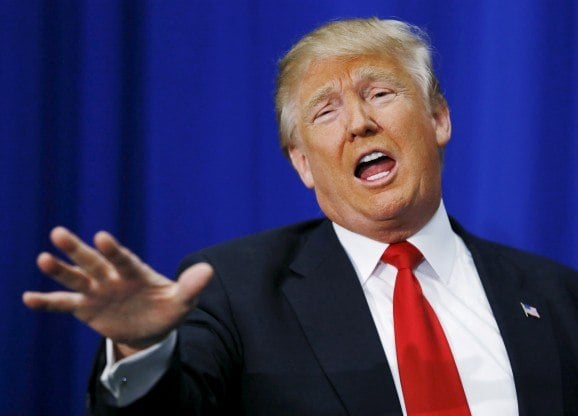 Some aspects, though, can be predicted with a degree of certainty. For example, that at some point (and probably at many points), he will utter his calling-card mantra "Make America Great Again."
So convinced are the British bookies of this eventuality, they are offering some of the shortest odds in recent memory. Ladbrokes, for example, has it at 1/50 that Trump will drop his slogan into the mix, which means a $100 bet would yield a "why-even-get-out-of-bed" $2.
Fake News
There are better returns to be had on some of Trump's other favorite themes and catchphrases. Paddy Power is offering a generous 10/1 on the 45th US president mentioning "fake news," while a reference to "Crooked Hillary" is an outsider shot at 50/1.
"Totally false" could be a great bet with a decent return, at 5/1, and, meanwhile, William Hill believes the odds of Trump mentioning the words "Meryl" and "Streep" in the same sentence are 33/1, following a contentious Golden Globes speech she made alluding, unflatteringly, to his ascension to power.
What is for sure is that the bookies don't think Trump will bend our ears for too long. Odds on the duration of the speech suggest its likely to be shorter than 20 minutes.
Both Ladbrokes and William Hill predict The Donald will choose a nice red tie for the occasion, while Paddy Power believes that Melania might wear white "to match her new home."
Paddy Power, infamous for its controversial and sometimes downright tasteless odds premises, also went with a humorous one this time. Its "Inauguration Skin Color" contest sets odds on 12 variants of potential tan shades for the almost-president, ranging from Pumpkin to Vivid Tangelo to Mango Tango. One shade, Tiger's Eye, has 6/1 odds, while the presumably darker fake tan tone of Mahogany will pay out at 18/1.
Who will determine which shade is which is less clear.
Celebrity Watch
There are also odds on which celebrities will turn up, with Kanye West and Hulk Hogan the current favorites at 3/1. Meryl Streep is understandably a long shot.
"Trump has had so many celebs turn down his invite to the big party I genuinely thought I might get the call-up," quipped Paddy Power spokesman Patrick 'Paddy' Power (yes, he's a real person). "Alas, it hasn't happened, so I'll be tuning in from home and I'm hoping for some serious entertainment.
"Controversy is never far away when it comes to The Donald and it will be fascinating to see if he can keep tight-lipped during his hotly anticipated inauguration speech," he added.
Paddy Power was left with egg on its face when, in mid-October, it paid out over $1 million to bettors who had backed Clinton, claiming at the time that Trump's chances of winning were as "patchy as his tan."
As the President-elect himself might say, the bookie's assertion proved to be "totally false."
Similar Guides On This Topic
Latest Casino Stocks:
Retrieving stocks data...
Retrieving stocks data...
Retrieving stocks data...
Retrieving stocks data...
Retrieving stocks data...