Dixieless Chicks Announce First Las Vegas Residency
Posted on: January 9, 2023, 02:57h.
Last updated on: January 9, 2023, 07:55h.
The Chicks just announced their first Las Vegas residency, which will consist of six shows at the Zappos Theater at Planet Hollywood sprinkled from May 3 to 13.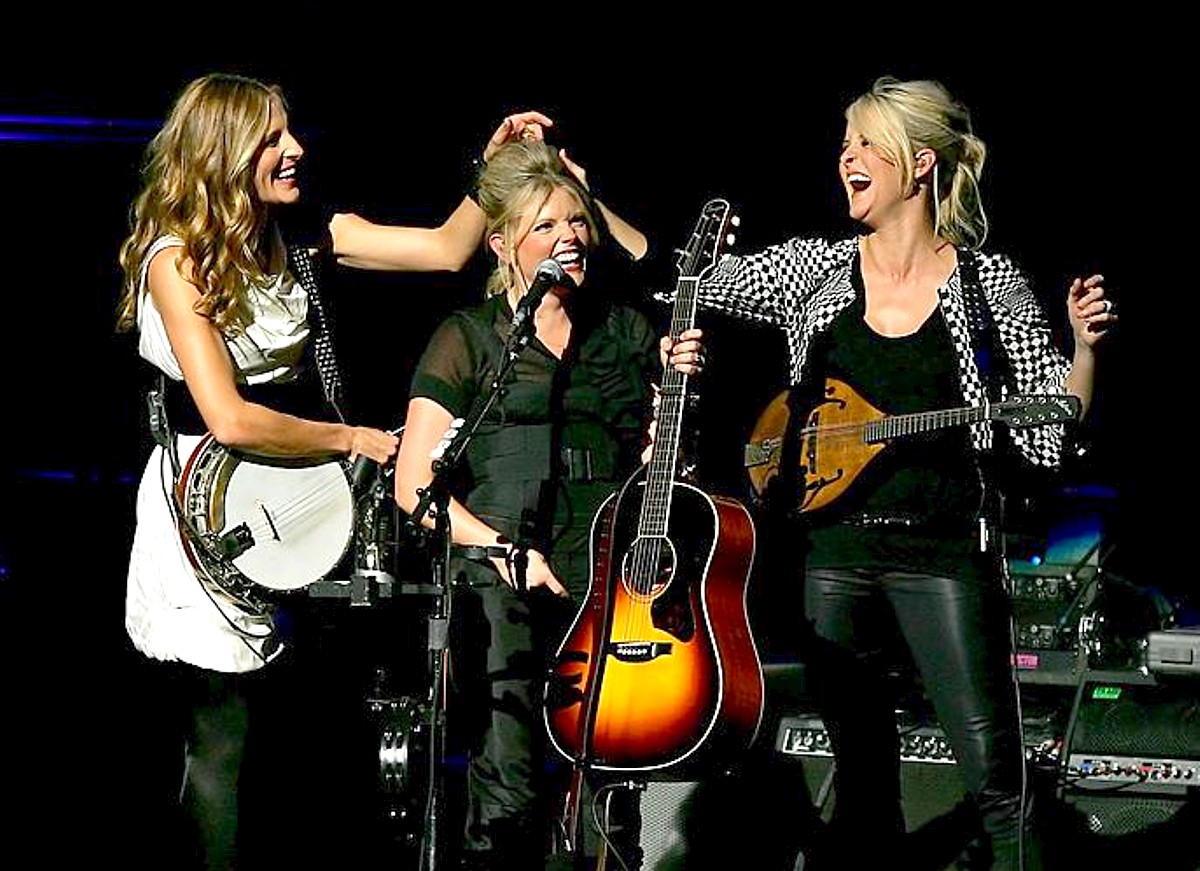 "We hope our fans are ready for more in 2023, because we are not done," said the country music trio in a statement. "There is a lot more to come this year, and we are excited to get it all started in Las Vegas at the Zappos Theater this spring."
Last year's tour by Emily Strayer, Martie Maguire, and Natalie Maines – the core of the Dallas-based band since 1995 – marked their first in five years. It followed their grand return in 2016 with the DCX MMXVI world tour. Those were their first US shows in a decade, and their first after removing "Dixie" from the front of their name.
"Finally getting to play live in 2022 left us hungry to continue our tour," the Chicks said in their statement. "After so many years without new music, last year felt like a long time coming,"
The Controversy
The Dixie Chicks were the targets of the first attempted cancellation of the internet era. As the US prepared to invade Iraq in 2003, Maines told a London audience that the band didn't endorse the invasion and was ashamed of hailing from the same state as US President George W. Bush.
Maines apologized almost immediately but her initial statement triggered a colossal US backlash from the band's largely Southern-rooted audience. Dixie Chicks songs were boycotted by thousands of US country radio stations. The band also lost corporate sponsorships and received death threats and condemnations from fellow country musicians.
The Comeback
Three years later, while Bush was still in office, the Dixie Chicks released a single, "Not Ready to Make Nice," whose lyrics indicated they were "not ready to back down" on their previous stance. This led to one of the most unique comeback stories in all of music as the band struggled to rebuild more than half of its fan base from scratch.
The 2006 album on which that single appeared, "Taking the Long Way," debuted at number one on both the US pop and country album charts. Despite having no airplay on stations that once embraced the band, it sold 526K copies in its first week. The band's struggle during this period has been cited as an influence on later country artists, including Taylor Swift, Miranda Lambert, and Kacey Musgraves.
By 2020, the Dixie Chicks realized the most obvious way to distance themselves from the portion of their former fan base drawing pride and inspiration from the Confederate-era South. They became simply the Chicks.
The Chicks' six Las Vegas shows will begin at 8 p.m. on May 3, 5, 6, 10, and 12 at Planet Hollywood. The general public can buy tickets beginning on Friday, January 13, at 10 a.m. PST via Ticketmaster. Those who register as artist fans through Ticketmaster will have access to a presale starting Tuesday at 10 a.m.
Citi card members will have access to presale tickets starting Tuesday at 10 a.m. through Thursday at 10 p.m. There will be a presale for Caesars Rewards members and Live Nation and Ticketmaster customers starting Wednesday at 10 a.m. through Thursday at 10 p.m.
Most Read