DiamondJacks Casino in Bossier City, Louisiana Presents $200M Redevelopment Plan
Posted on: October 14, 2022, 11:55h.
Last updated on: November 18, 2022, 07:17h.
The shuttered DiamondJacks Casino in Bossier City, La., a COVID-19 casualty, is readying its comeback.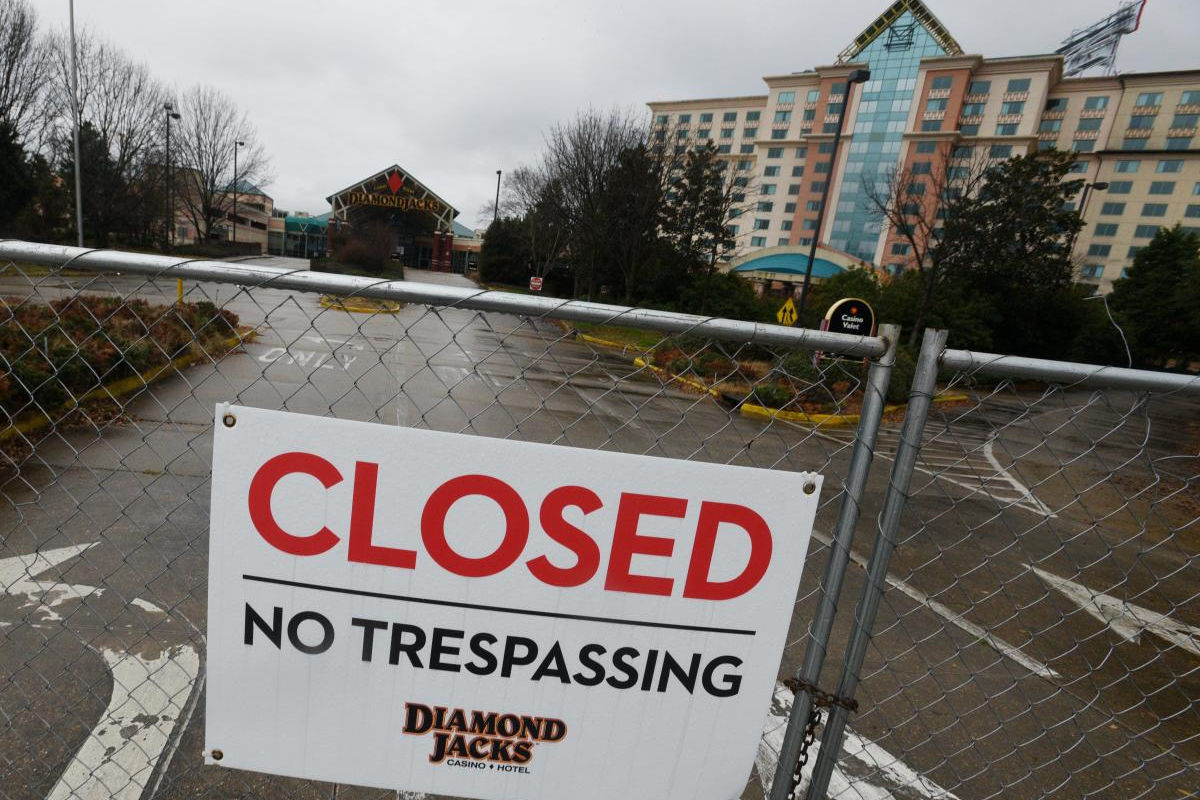 Mississippi riverboat operator Foundation Gaming acquired the shuttered Bossier City casino in May from Peninsula Pacific Entertainment (P2E) for an undisclosed sum. Foundation owns and operates the Fitz Tunica Casino & Hotel and WaterView Casino & Hotel in Vicksburg, Mississippi.
P2E temporarily closed DiamondJacks on state orders amid the pandemic. The company opted to permanently shutter the riverboat after determining that Bossier City was no longer an attractive operating market.
After unsuccessfully seeking to relocate its Louisiana gaming license to Slidell just north of New Orleans, P2E was left with three options: reopen DiamondJacks in Bossier City, sell the property and gaming concession, or simply surrender the operating permit. They chose option 2, selling to the P2E Foundation, which claims to specialize in refurbishing distressed riverboats to better compete in crowded markets.
Revamp Plans
Louisiana Gaming Control Board (LGCB) Chair Ronnie Johns told the Shreveport Times this week that Foundation's DiamondJacks renovation plans could be approved as early as December.
Foundation has proposed investing $200 million to bring DiamondJacks ashore, as allowed through the state's 2018 gaming law permitting riverboats to move inland up to 1,200 feet from their original barges. The spend would result in an entirely new casino space. The project budget also allows the current hotel to be fully renovated, including the property's 560 guestrooms, meeting spaces, and restaurants.
I've been very impressed with Foundation, and I feel very confident they will inject new life into the property, which is good for Shreveport-Bossier and for Louisiana," Johns said.
Foundation plans to present its $200 million blueprint during the LGCB's December meeting. At that time, Johns said the board will decide whether to sign off on the development.
If the board lends its approval, Foundation said construction would begin in early 2023. They anticipate having the new destination finished and ready for business in the spring of 2024.
Johns Scolds P2E
Peninsula Pacific bought DiamondJacks in 2016 from a local group of investors. The prior owners operated the riverboat under the entity Louisiana Riverboat Gaming Partnership. Johns doesn't believe P2E ever had the true intent of making DiamondJacks profitable and assuring the casino's future longevity.
Peninsula bought the property to go to St. Tammany," Johns opined.
It's been many years since DiamondJacks was considered a main player in the Shreveport-Bossier gaming market. During the 2019 fiscal year, DiamondJacks' gross gaming revenue totaled $35.2 million — just a sliver of the more than $1.86 billion in statewide gaming revenue generated that year among the state's 15 casinos.
Shreveport-Bossier is home to six casinos — Boomtown, Bally's, Horseshoe, Sam's Town, Margaritaville, and DiamondJacks. GGR in the fiscal year 2019 for the local market totaled more than $626.4 million, meaning DiamondJacks controlled less than a 6% market share.
Johns believes it was always P2E's focus to try and relocate the DiamondJacks casino license near New Orleans. Voters in the St. Tammany Parish last year rejected a local referendum during a special election held in December. The referendum sought their approval to allow P2E to build a $325 million casino resort on Slidell's Lakeshore Marina.