DFS Could be Outlawed By DOJ By End of Year As Rumors Swirl
Posted on: November 13, 2015, 12:29h.
Last updated on: April 10, 2018, 03:47h.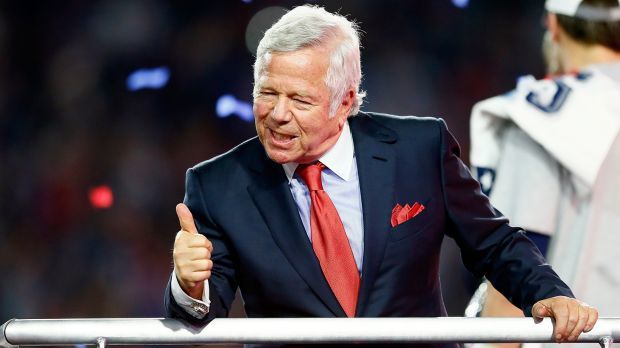 Daily fantasy sports (DFS) could soon be declared illegal at the federal level by the Department of Justice (DOJ), according to a Washington DC-based unnamed source who spoke to The New York Post this week.
In mid-October, it was reported by The Wall Street Journal that the DoJ had begun an investigation into the business models of the industry's biggest hitters, after DraftKings' customers had reportedly been contacted by FBI agents and questioned about their interactions with the company.
The investigation is likely to center around the legal question of whether DFS is exempt, as it claims, from the Unlawful Internet Gambling Enforcement Act (UIGEA) of 2006.
"Cauldron of Daily Betting"
The authors of the act created a carve-out for fantasy sports at the behest of the sports leagues, but the season-long fantasy sports of 2006 were a world away from DFS as it exists today.
In fact, one of UIGEA's authors, former Republican Representative for Iowa Jim Leach, publicly denounced DFS not long ago as a "cauldron of daily betting," and added that there was "no credible way fantasy sports betting can be described as not gambling."
According to The New York Post's source, the DOJ is likely to come to the same conclusion, and is expected to "take some action before the end of the year."
All Dressed Up and Nowhere to Go
If the source's claims are accurate, it's possible that the DOJ will declare the activity a gambling venture in the same bracket as sports betting, as Nevada has done, which could mean that only those states with the right to license sports betting, (which are Nevada, Delaware, Montana and Oregon), could theoretically allow their residents to engage in fantasy sports, and then only with a regulatory license.
None of these states have regulated online sports betting, however, because its illegal under the Wire Act, leaving DFS nowhere to go.
Meanwhile, those states that have legalized fantasy sports and declared it to not be a game f chance, such as Kansas did earlier this year, may have to rethink their stance.
The major sports leagues, many of whom are stakeholders in the DFS industry, will also have to consider their own positions in the light of their vocal opposition to sports betting.
New York Lawsuit
Both Robert Kraft, who owns the New England Patriots, and Jerry Jones, owner of the Dallas Cowboys, both have equity in DraftKings, for example. The NFL strictly prohibits its employees, players and team owners from participating in or promoting any form of gambling. Meanwhile, both the NBA and MLB have bought shares in fantasy sports operators.
Today, DraftKings and FanDuel sued filed lawsuits to challenge the judgment of the New York attorney general's office that DFS is illegal in the state and that the two sites must cease their operations there.
DraftKings said in its lawsuit that New York Attorney General Eric Schneiderman's decision amounted to "strong-arm tactics" that were "defying the rule of law."
Latest Casino Stocks:
Retrieving stocks data...
Retrieving stocks data...
Retrieving stocks data...
Retrieving stocks data...
Retrieving stocks data...