Des Moines Airport Board Rejects Casino Proposal, Officials Required to Deny Gaming Project
Posted on: February 11, 2020, 11:42h.
Last updated on: February 11, 2020, 12:22h.
The Des Moines Airport Authority has rejected a proposed $225 million casino resort that was suggested as part of an effort to fund a new terminal for the international hub.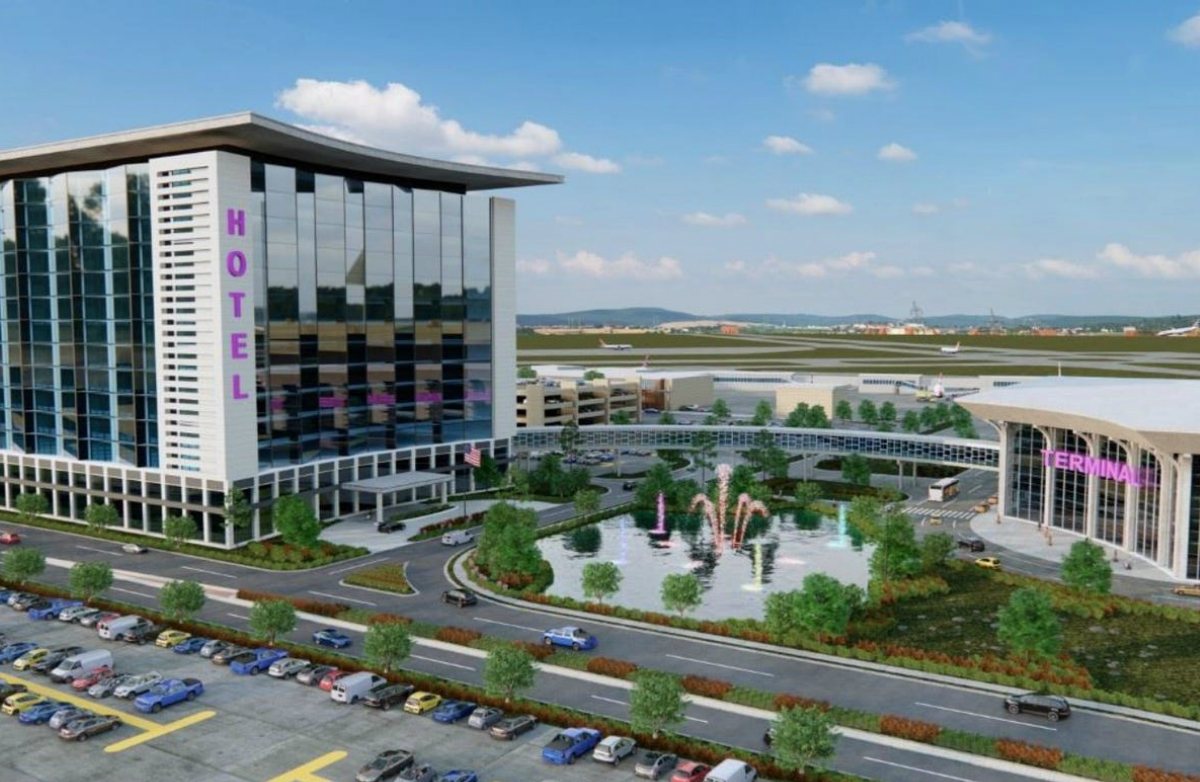 The casino scheme came from Iowan businessman Reggie Sinha and his Highview Development Group. In addition to the gaming space, the project called for a 350-room hotel that would connect to the airport via a skywalk. The complex was to feature a variety of restaurants, as well as convention facilities.
Highview projected the development would create 1,000 full-time jobs and generate $194 million in airport funding for the new terminal. But now the plan seems dead after the authority denied the bid.
Airport officials revealed Tuesday that they had no choice but to pass on the casino aspect of the development because of a legal arrangement with the nearby Prairie Meadows racetrack casino in Altoona.
Des Moines International is the busiest airport in Iowa.
Waste of Time?
Iowa is home to 19 commercial casinos and four tribal gaming venues.
The state's Racing and Gaming Commission governs the properties, and is responsible for considering new licenses. The agency commented that should the Des Moines Airport Authority have approved the casino, a county-wide voter referendum would have been required for full authorization.
However, the Prairie Meadows casino made the airport project consideration all but null and void. When the racino acquired table games in 2004, Polk County entered into an agreement with the property that legally mandated any future efforts to expand gambling in the county be rejected.
Prairie Meadows is owned by Polk County and operated by a local nonprofit. In exchange, the casino shares 24 percent of its gross gaming revenue with the state and county. That adds up to roughly $6 million a year.
I don't see a path to a licensed casino facility on our grounds," said airport board member Mark Feldmann. "I don't see why we'd dedicate the effort … in face of what is really just a very remote possibility."
That "remote possibility" would have been convincing Polk County and Prairie Meadows officials to annul their binding agreement. No such effort materialized, prompting the airport board to not even vote on the casino, but simply dismiss it altogether.
Casino Needed
Sinha said he isn't interested in proceeding with the project without slot machines and table games. "Building just a hotel would be woefully inadequate," he told the Des Moines Register.
Des Moines City Manager Scott Sanders said the city has an obligation to uphold its pledge to Prairie Meadows.
"The city of Des Moines has a commitment to Prairie Meadows and Polk County to oppose any casino expansion that is not affiliated with or approved by those two entities," Sanders stated.
The Des Moines Airport Authority remains focused on building the new $500 million terminal. But, for now, it appears gambling will not assist in its funding and construction. Roughly $300 million in funding has been secured through authority cash, passenger and airline fees, and bonds and grant money.