Delaware Posts Strongest Online Gambling Revenues Yet
Posted on: April 20, 2014, 10:00h.
Last updated on: April 18, 2014, 01:08h.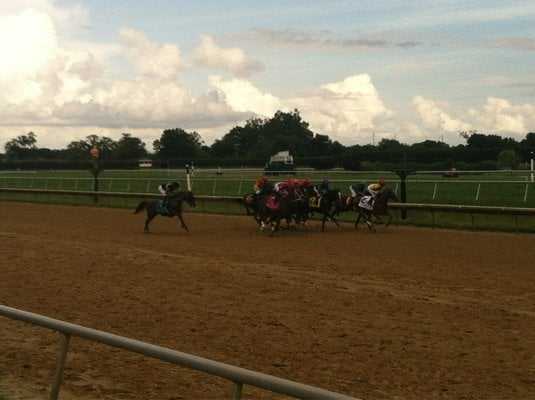 The raw numbers for Delaware's online gambling industry will never look impressive when compared to New Jersey's. Delaware is a far smaller state, after all, and can't benefit from the same kind of gambling heritage that Atlantic City boasts. But that doesn't mean that growth in the industry isn't just as important there, even if some may scoff at the small amount of money coming into the state's coffers.
That's why it was big news for the Delaware State Lottery when they announced that March revenues were up an impressive 24 percent when compared to February, giving the state its strongest month yet for online gambling. Every month has seen growth, suggesting that the future may be bright for Internet gaming there.
More than $5 Million Wagered on Sites
Overall, net revenues were up to $206,833 for March. That comes out of just over $5.45 million that was wagered on the state's online casino sites. While the increase in the money made by the sites was impressive, the gain in total wagering was even more eye-opening, almost doubling from the $2.86 million bet in February. And while March is a longer month than February, that only accounts for a small percentage of the total growth.
The biggest money makers for the casino sites were table games, which brought in nearly $95,000. That was closely followed by poker (over $84,000), with video lottery products netting $27,476 in revenue.
Those poker numbers could be in line for a major bump this summer. That's when the state hopes to start sharing its poker player pools with Nevada, a move that would increase the availability of games – particularly at higher stakes – in both states. At the moment, only sites run by 888 Holdings would be able to take advantage of this, however, as they are the only company with virtual poker rooms in both states.
Delaware Park Leads the Way
The online gaming sites in Delaware are provided by the three racetrack casinos found in the state. By far, the market leader is Delaware Park, which claims 64 percent of the online gambling revenues. Dover Downs is second at 24 percent, with Harrington Raceway bringing in the final 12 percent.
But Harrington does have its own success to crow about. The amount wagered on the site was up an astounding 130 percent this month, with net revenues increasing 81 percent.
Growth numbers like these may help Delaware truly realize the potential of its iGaming industry. As mentioned earlier, Delaware can't hope to bring in the kind of revenues seen in New Jersey. But even considering the differences in population, Delaware appears to be underperforming compared to its larger neighbor.
In March, New Jersey brought in about $11.9 million in total Internet gambling revenues. That's about 57 times as much as Delaware, despite the fact that it has less than ten times the population. It's likely that some of this difference is due to the fact that Atlantic City attracts more gambling tourism than Delaware.
State officials might also have concerns over the rate at which new players are signing up for accounts at Delaware's gambling sites. Only 640 new player registrations took place in March, down 8 percent from February.