Del Lago Casino in Upstate New York Says Market 'Blatantly Unfair,' Asks for Bailout
Posted on: March 28, 2018, 01:00h.
Last updated on: March 28, 2018, 12:37h.
Del Lago Resort Casino in Upstate New York says it's competing on an unfair playing field, and therefore needs some sort of financial relief from state lawmakers.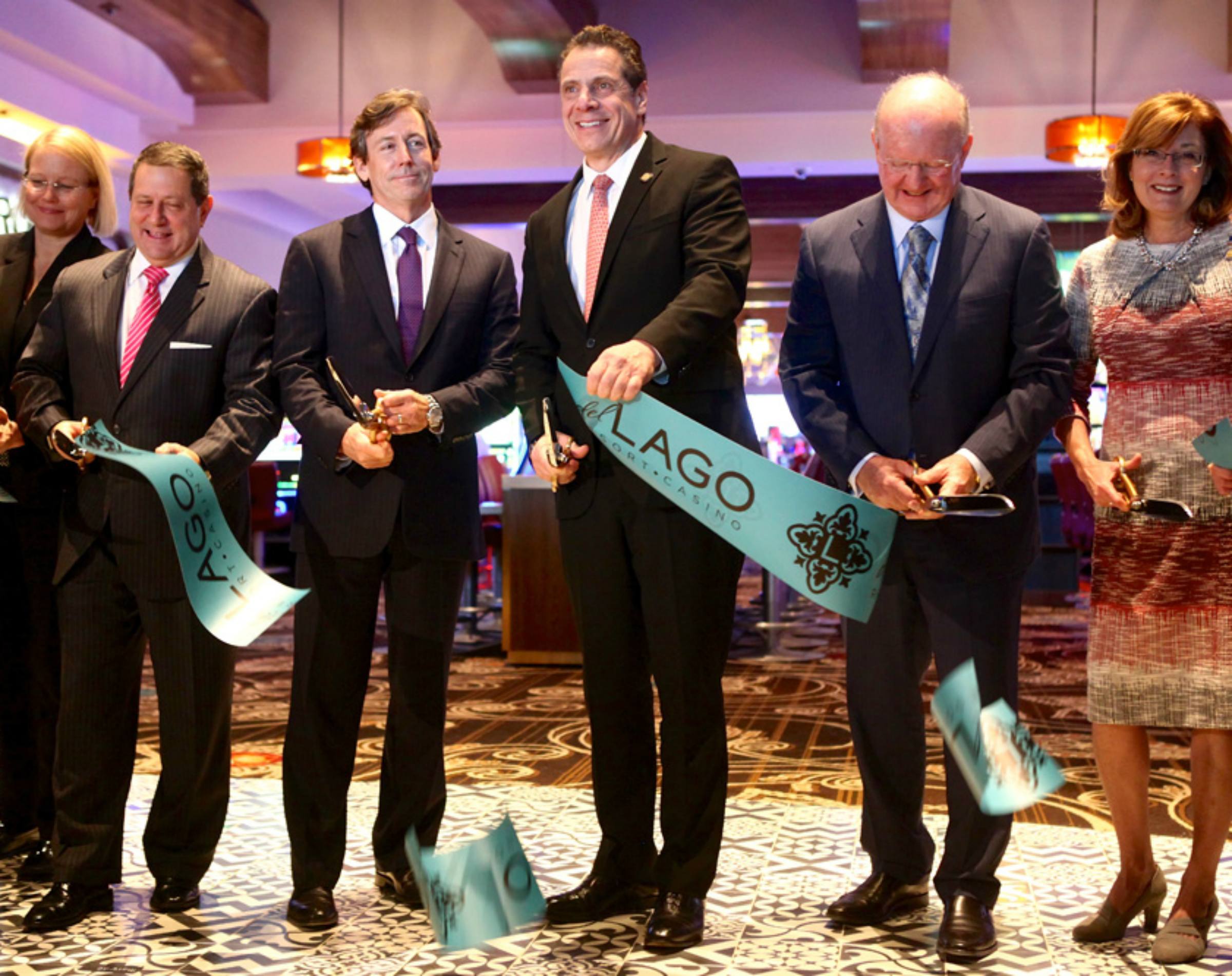 Owners of the $440 million Finger Lakes gambling venue say the Seneca Nation, which has stopped sharing slot revenue with the state on grounds that its tribal gaming compact has expired, is putting the money towards promotions and incentives that are luring patrons away from del Lago. "It's working," casino spokesman Steven Greenberg said in a statement.
"As it starts its second year, del Lago faces a blatantly unfair competitive disadvantage," Greenberg declared. "All del Lago is looking for is a fair, competitive marketplace. Unfortunately, the Senecas have upset that applecart and now del Lago is seeking to level the playing field."
Del Lago is principally owned by real estate developers Paul and Thomas Wilmot. The casino offers nearly 2,000 slots and 100 table games.
Seneca Compact 
In 2013, New York voters passed a constitutional ballot amendment that legalized up to seven upstate commercial casinos. The measure was touted as a way to grow tourism, and had the support of Governor Andrew Cuomo (D).
As a result, the Seneca Nation, which owns and operates casino resorts in Niagara Falls, Buffalo, and Salamanca, said it would no longer honor its state gaming compact. The Native American group had been sharing 27 percent of its slot revenue with state and local governments, with about $110 million annually going to the Albany capital.
Despite del Lago's claim that the Senecas are using the gaming compact money for promotions and incentives, state law mandates that the revenue in dispute be held in escrow until the issue is resolved.
Assistance Unknown
Del Lago is one of four upstate commercial casinos to open under the 2013 expansion, the latest being Resorts World Catskills last month. The first three, which all opened in 2017 and now have an entire year under their belts, severely underperformed in their first 12 months.
Del Lago fell 44 percent short of first-year gaming revenue projections, or about $100 million. Rivers Casino in Schenectady came in $80 million short, and Tioga Downs was short $30 million.
During the bidding process, New York Comptroller Thomas DiNapoli warned lawmakers that gaming revenue projections seemed inflated. "Given the experience in other states, where casino revenues have been lower than expected, the state will need to use caution."
Del Lago and Greenberg didn't specify what sort of relief they're looking for from the state, only that it wants a level playing field. That might hint that it's looking for a tax cut.
The commercial casinos currently pay a 37 percent tax on their slot machines, and 10 percent on tables games.
"Our first year has proven how valuable del Lago is to the Finger Lakes region. We want to continue to expand and bring even more tourism and economic development to Seneca County and the surrounding counties," Greenberg concluded.