D.C. Council Folds on Problem Gambling Funding, Redirects Sports Betting Taxes
Posted on: May 18, 2023, 09:57h.
Last updated on: May 19, 2023, 01:51h.
The Washington, D.C., City Council this week moved forward with the district's 2024 fiscal budget plan. But they did so without addressing how the city plans to use tax revenue from sports betting that's supposed to fund problem gambling programs.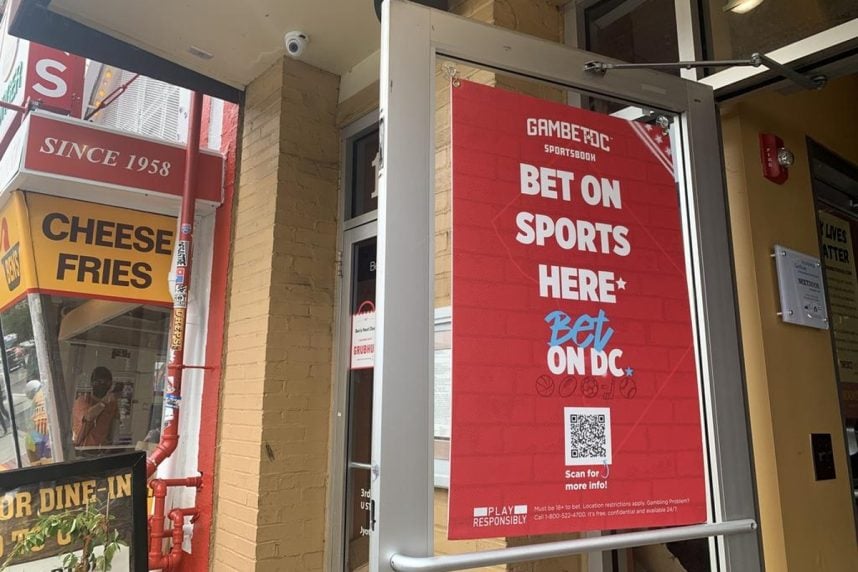 During the nation's capital's legalization of in-person and online sports betting, local officials told residents that a portion of the tax benefit would be set aside to help those who end up wagering more than they can afford to lose and those who become addicted to betting.
The amendment to the district's code approved by city residents in 2018 instructed the city to allocate the first $200K in sports betting tax income to the D.C. Department of Behavioral Health (DBH). With the $200K, the DBH will develop programs that "prevent, treat, and research gambling addiction."
Legal sports betting in D.C. commenced in June 2020 on the D..C Lottery's GambetDC online sportsbook platform. The district's Sports Wagering Lottery Amendment Act also allows certain businesses and professional sports stadiums to partner with sportsbooks to offer retail sports betting.
Nearly three years after the first legal sports bet was wagered in the nation's capital, local officials still aren't utilizing the sports betting taxes as pledged to voters.
Budget Moves Forward  
The council tentatively approved its $19.7 billion fiscal 2024 budget on Tuesday. A second, final vote on the spending plan is scheduled for May 30.
The council decided to delay a planned redevelopment of the K Street Transitway and reversed several budget cuts proposed by Mayor Muriel Bowser (D). The council didn't address the 2018 Sports Wagering Lottery Amendment Act's requirement to spend $200K on resources during the next fiscal year to limit the potential societal harms that legal sports gambling might bring to the district.
In addition to the problem gaming initiative, D.C.'s sports betting market benefits the city's "Birth-to-Three for All D..C" program and the Neighborhood Safety and Engagement Fund. Those allocations have also been redirected to the council's General Fund.
Misguided Optics
D.C. Councilors and the mayor have responded to media inquiries about the sports betting tax revenue by saying they believe they are better suited to determine how to best spend that money. City health officials say programs are already in place to assist gamblers betting excessively on sports.
The Department of Behavioral Health can support treatment for gambling disorders through our existing mental health services and resources," a DBH statement to the DC City Council read.
"DBH has certified about 50 community-based providers located across D.C. to deliver mental health services. Several types of therapy used to treat gambling disorders — including cognitive behavioral therapy, group therapy, and family therapy — are available and can be tailored to fit individual needs," the statement continued.
The Sports Betting Alliance, whose members consist of licensed sportsbook operators nationwide, said a publicly-administered problem gaming treatment and prevention program is more effective in combating such gambling disorders than a general state health agency.