Dan Bilzerian Throws Support Behind Donald Trump in 2016 Presidential Race
Posted on: December 18, 2015, 05:59h.
Last updated on: December 18, 2015, 06:02h.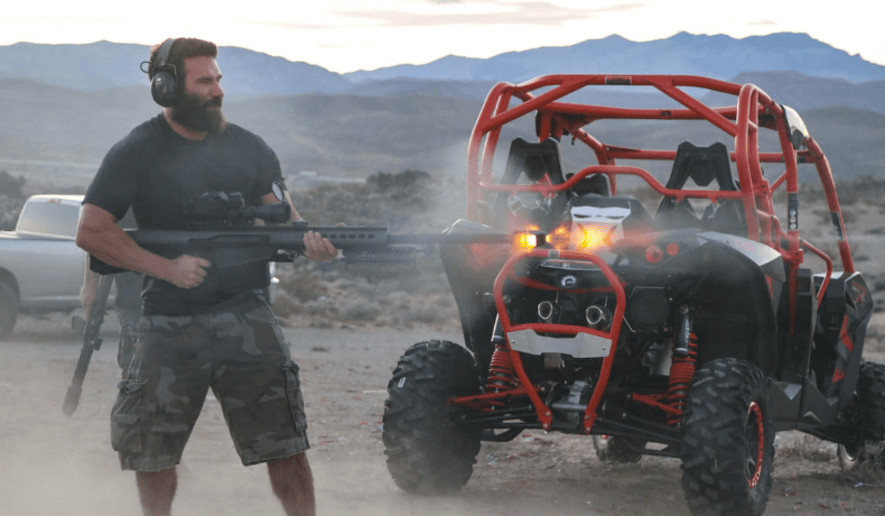 Dan Bilzerian, the self-described "King of Instagram," might be a social media titan, but like the rest of the general population, he's also evaluating potential candidates to decide who will receive his vote to become the next president of the United States.
That might come as a surprise to some of Bilzerian's die-hard fans, who mistakenly believed that the jet-setting former high-stakes poker player was actually running himself to replace President Barack Obama in the Oval Office.
Tuesday night, the nine main candidates for the Republican ticket descended on Bilzerian's hometown of Las Vegas for the fifth and final GOP debate of the year, and no one impressed him more than Donald Trump.
On Wednesday, Bilzerian posted a picture sitting with Trump to his millions of social media followers with the caption, "In an age of ********* political correctness, you have to respect the people who remain unfiltered @realDonaldTrump." (We have omitted one word from the tweet in our effort to remain politically correct).
Bad Boys Finish First
Donald Trump's campaign has been anything but typical, and everything that is extraordinary. He's said things and taken positions that go against common political sense, yet largely remained unscathed in the polls.
Not to mention that few politicians would make an effort to pose for a photo op with Dan Bilzerian.
In August of 2014, Bilzerian kicked a model in the face after he reported the woman attacked his female companion in a Miami nightclub. Then last December, Bilzerian threw a porn star off a roof for "Hustler" magazine.
She was supposed to land in a pool but fell short and broke her foot.
That same month, Bad Boy Dan was arrested on a fugitive warrant for possessing "explosive or incendiary devices with the intent to manufacture."
Trump isn't the only GOP candidate that is willing to take Bilzerian's call, however. Senator Rand Paul (Kentucky) played a game of Liar's Poker with him in April.
Bilzerian had initially thrown his support behind Paul for 2016, which would make sense, considering he told the Washington Times this week that he's "more of a constitutionalist libertarian." However, Bilzerian appears to be changing to Trump's side with his latest comments.
Trumping the Competition
Trump and Bilzerian seem to be a perfect match. Both are filthy rich, albeit one is worth $10 billion to the other's estimated $100 million, both don't really care what you think, and both are all about being great.
Love them or hate them, it's hard to argue that the duo doesn't do a lot of "winning."
"He's pro-gun, speaks his mind," Bilzerian said. "He's not politically correct."
The majority of Bilzerian's posts usually have to do with bikini-clad women, globetrotting, and guns, but recently he's started sharing his political opinions more frequently.
"Americans scared of terrorists need to stop being *******, join the military if you want, but you're 9X more likely to die of an insect bite"
"800 women die daily during pregnancy & child birth, is that any less tragic,its [sic] sad that people let media coverage dictate who they pray for."
"It's obviously terrible what is happening in France, I just am so sick of the media controlling everyone's opinion."
With that, we'll let you decide your own opinion on Dan Bilzerian.