Dallas Cowboys Star Ezekiel Elliott Suspended Six Games, Team's Super Bowl Odds Lengthen
Posted on: August 11, 2017, 05:00h.
Last updated on: August 11, 2017, 01:58h.
Dallas Cowboys running back Ezekiel Elliott will miss the first six games of the regular season after the NFL handed down a substantial suspension on unproven allegations that he violated the league's personal conduct policy.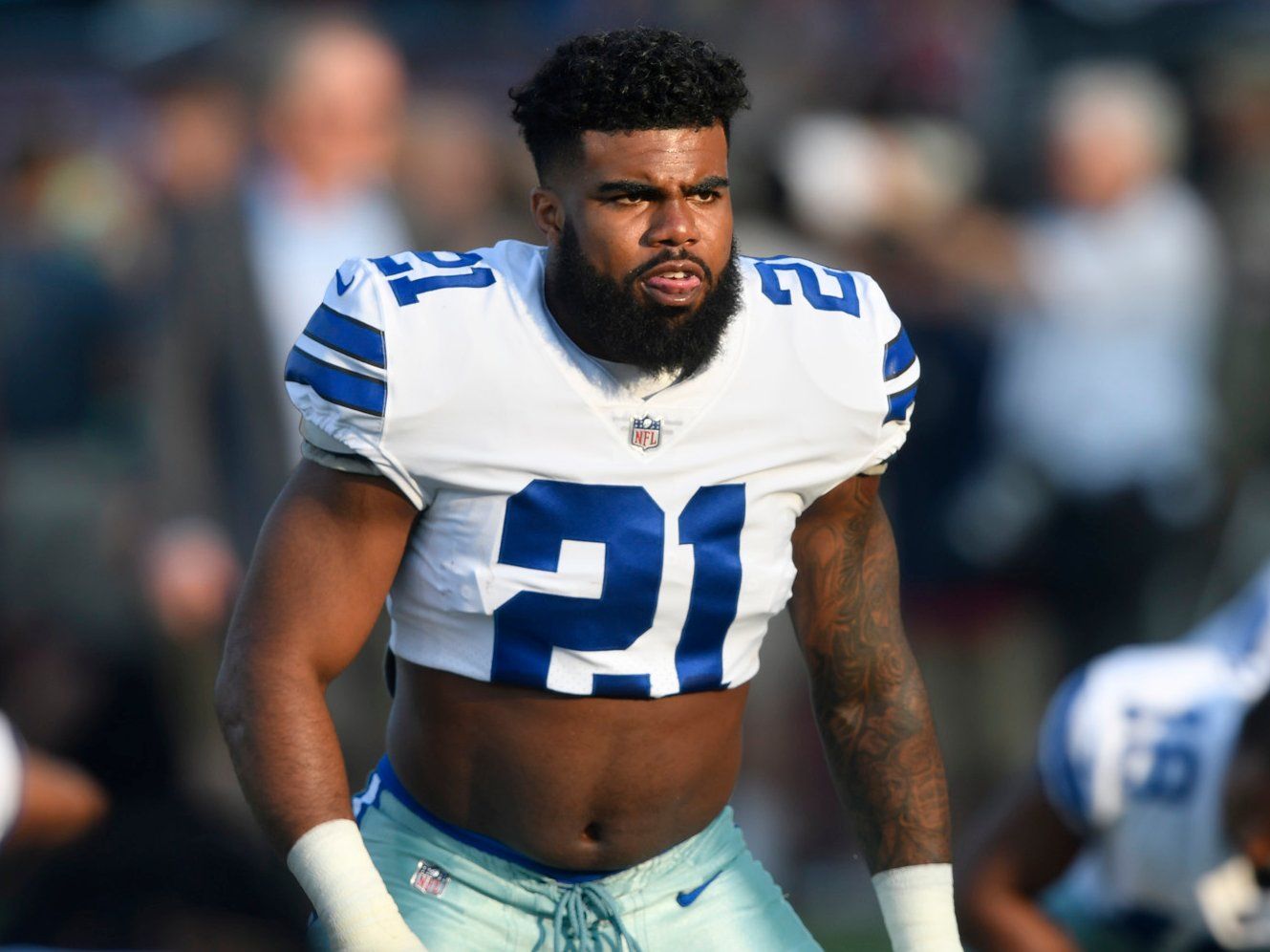 Without its superstar back, the Cowboys, always one of the must bet on teams in Las Vegas, will see its Super Bowl odds lengthen.
Sportsbooks in Las Vegas are scrambling today, with some suspending lines on the Cowboys after the Elliott news broke. Odds on the Cowboys' week one matchup against the New York Giants have also been pulled. Dallas was a 4.5-point favorite.
Before Elliott's suspension, the Cowboys were tied for the fourth-best odds of winning the Super Bowl at online sportsbook Bovada.
After going 13-3 last year and narrowly missing out on a trip to the NFC Championship, there's been plenty of excitement in Texas regarding the Cowboys' upcoming season. But without Elliott, who rushed for over 1,600 yards and scored 16 touchdowns a year ago, Dallas will need to turn to backups Darren McFadden, Rod Smith, and Alfred Morris.
Odds Lengthen
TopBet, an online sportsbook and casino, moved the Cowboys' line to win Super Bowl 52 from +1000 to +1200. To win the NFC, odds went from +500 to +600, and to win the NFC East, the likelihood went to +200 from +145.
According to simulations calculated by CBS's SportsLine, the Cowboys are projected to win 9.2 games with Zeke only playing in 10 games. That's down from 9.6 with him playing a full season. The Cowboys' playoff chances are also cut, 44.9 percent to 39.8 percent.
There's still a chance Elliott could play all 16 games, which is why many Las Vegas sportsbooks are suspending action.
He has three business days to appeal the suspension, as he's expected to do, and a hearing will then be held within 10 days to reconsider the penalty.
Holier Than Though NFL
Cowboys fans will surely be criticizing the NFL's seemingly harsh suspension on Elliott. The ban comes as a result of unproven claims of domestic violence by a former girlfriend.
The Columbus City Attorney's office, which was responsible for the investigation, opted not to pursue charges because of "conflicting and inconsistent information." Prosecutors said they did not have enough evidence to convict Elliott of guilt beyond a reasonable doubt. The NFL has.
"Over the course of the last year …. league investigators interviewed more than a dozen witnesses, including Ms. Tiffany Thompson, who had alleged multiple instances of physical violence in July 2016," the NFL said in a statement. "After reviewing the record, and having considered the views of the independent advisors, the commissioner determined that the credible evidence established that Elliott engaged in conduct that violated NFL policy."
A six-game ban shows that the NFL is no longer playing games when it comes to its players' off-field conduct. It was just three years ago that Commissioner Roger Goodell initially sentenced then-Baltimore Ravens running back Ray Rice to just a two-game suspension for punching his girlfriend at the former Revel Atlantic City casino.
Similar Guides On This Topic