Dale Earnhardt Jr. Stuns Fans by Announcing Retirement
Posted on: April 26, 2017, 06:00h.
Last updated on: April 26, 2017, 06:39h.
A favorite of both fans and bettors, Dale Earnhardt sent a minor shock through the Nascar world by announcing that he was retiring at the end of the year.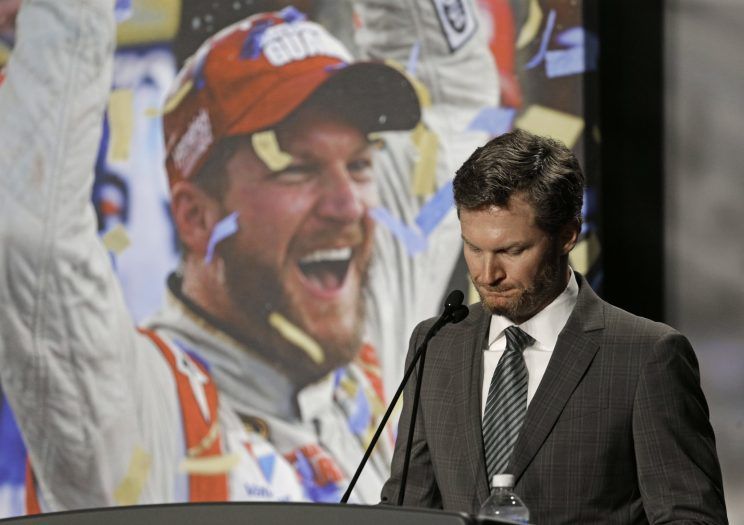 This year's top pick by sports books to win the Daytona 500 said in a press conference that he met with his bosses at Hendrick Motorsports March 29 and told them of his plans to hang it up after this season.
"I've accomplished way more than I ever dreamed," Earnhardt said. "So I'm good on that front. My heart loves being in the car. I love driving. I enjoy it as much as I ever have. It's really emotional."
The time off last season from a concussion, where he missed half the year, gave Earnhardt time to think and it was then he made the decision that 2017 would be his last.
Top Pick at Daytona
While Earnhardt Jr. was one of the top picks to win Daytona at 3-1, he was caught up in a wreck on Lap 106 and finished 37th.
The No. 88 car driver struggled to crack the top 10 in his next five races, his best finish coming at the Camping World 500 March 19, where he placed 14th. The week before at the Kobalt 400 at the Las Vegas Motor Speedway he was a 12-1 pick, but finished 16th.
As a result he fell down the betting sheets in races. At the April 9th O'Reilly Auto Parts 500, he was a 25-1 pick to win. He had his best finish of the season, coming in fifth.
That didn't sway oddsmakers, who again had him at 25-1 three weeks later at the Food City 500. He was involved in a crash and ended up in 38th place.
Slipping in Cup Series Betting
It is the one glaring omission on his resume. Earnhardt Jr. has never won a season series and lboks don't like his chances this year.
Before the season began he was a 12-1 pick to win the Nascar Cup Championship.
Poor performances and no victories thus far have dropped him to a 25-1 selection.
He is currently 24th out of 47 drivers and is 226 points behind current leader, Jimmie Johnson. The season isn't even half over, but if Earnhardt is going to win the Cup he is going to have to win at least one race and start finishing in the top 10 more often.