Cyprus to See Melco International, Hard Rock, Back Largest European Casino
Posted on: June 26, 2017, 05:53h.
Last updated on: June 26, 2017, 05:57h.
Cyprus might seem an unlikely spot for the project being touted as the "largest casino in Europe." After all, surrounded by countries like Syria, Lebanon, Egypt, Israel, and Turkey, and located southeast of Greece, the Mediterranean island is inside of both strong religious and political forces that, at least in their more extreme elements, don't always embrace gambling as part of their core values.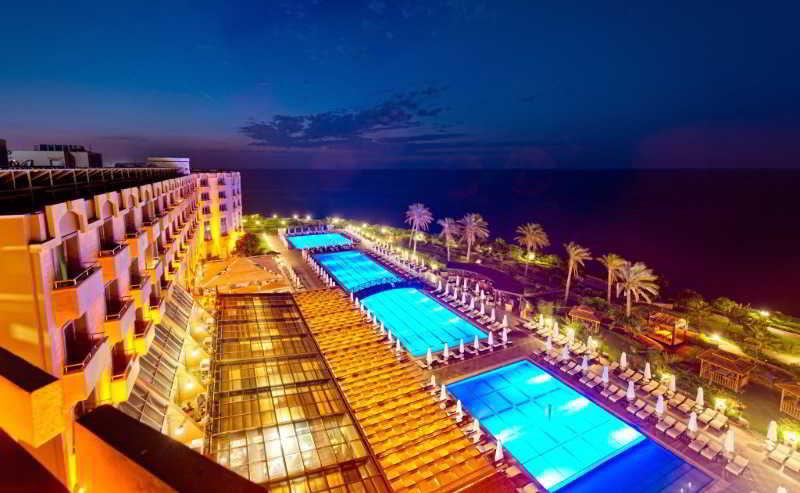 Be that as it may, casino developers Melco International and Hard Rock have joined forces to make it happen, and it will be the first on Cyprus. Already a major EU tourist destination for its balmy climate, the island country has the additional advantage of having a healthy per-capita income populace, meaning locals likely won't be locked out as is happening in so many Asian countries with new casinos.
Work on the simply named 'Euro Casino' is likely to begin shortly on the $550 million project, which will be located in the resort town of Limassol. Cyprus' Energy, Commerce, Industry, and Tourism Minister, Yiorgos Lakkotrypis, said the building project and finished casino will create around 4,000 new jobs and will attract close to 300,000 additional tourists to the island each year.
"Our goal is the improvement of incoming tourism, increasing arrivals, and average spending per capita, and also to see this contribute to the ongoing efforts to address the problem of seasonality in the Cypriot tourism industry," said Lakkotrrypis. "Our other strategic objective was the creation of new jobs and additional tax revenue, supporting sectors that will be associated with the casino, and attracting further foreign investment."
Fifteen-Year Monopoly
Euro Casino will boast 136 gaming tables and 1,200 slots, with a 500-room luxury hotel and a theme park. That may not be big by American or Asian standards, but in Europe, where casinos are generally smaller by law, it's a monster.
The republic passed legislation legalizing casino gaming in 2015, creating a license for a single main casino resort, as well as four smaller satellite projects and slots parlors.
The license will run for a period of 30 years and allow the consortium to operate as a monopoly for the first 15 of those. It also authorizes one satellite casino in the divided capital city of Nicosia (half in Greece, half Turkey), as well as one slots parlor in each of the districts of Larnaca, Paphos, and Famagusta.
Casinos Without Borders
The consortium has said it will open a temporary casino in Limassol later this year, while the Euro Casino resort is still under construction. Should the temporary gaming house prove successful, the company will then begin to roll out the network of smaller establishments. Euro Casino is scheduled for completion by 2020.
While these may be the Greek Cyprus' first casinos, they're not the island's first. Following the Turkish invasion of the north in 1974, Cyprus has been divided ethnically and politically into Turkish and Greek areas, separated by a UN buffer zone.
Turkish Cyprus in the north has several dozen casinos and gaming establishments, which means Greek Cypriots must cross the border if they wish to gamble. Having previously restricted cross-border movement, North and South agreed to open the borders when the South joined the EU in 2003.