UFC Odds: Curtis Blaydes Poised for Victory vs. Alexander Volkov in Heavyweight Main Event
Posted on: June 20, 2020, 01:00h.
Last updated on: June 22, 2020, 07:36h.
Curtis Blaydes enters his fight against Alexander Volkov on Saturday night as a heavy favorite to maintain his status as a top contender in the UFC heavyweight division.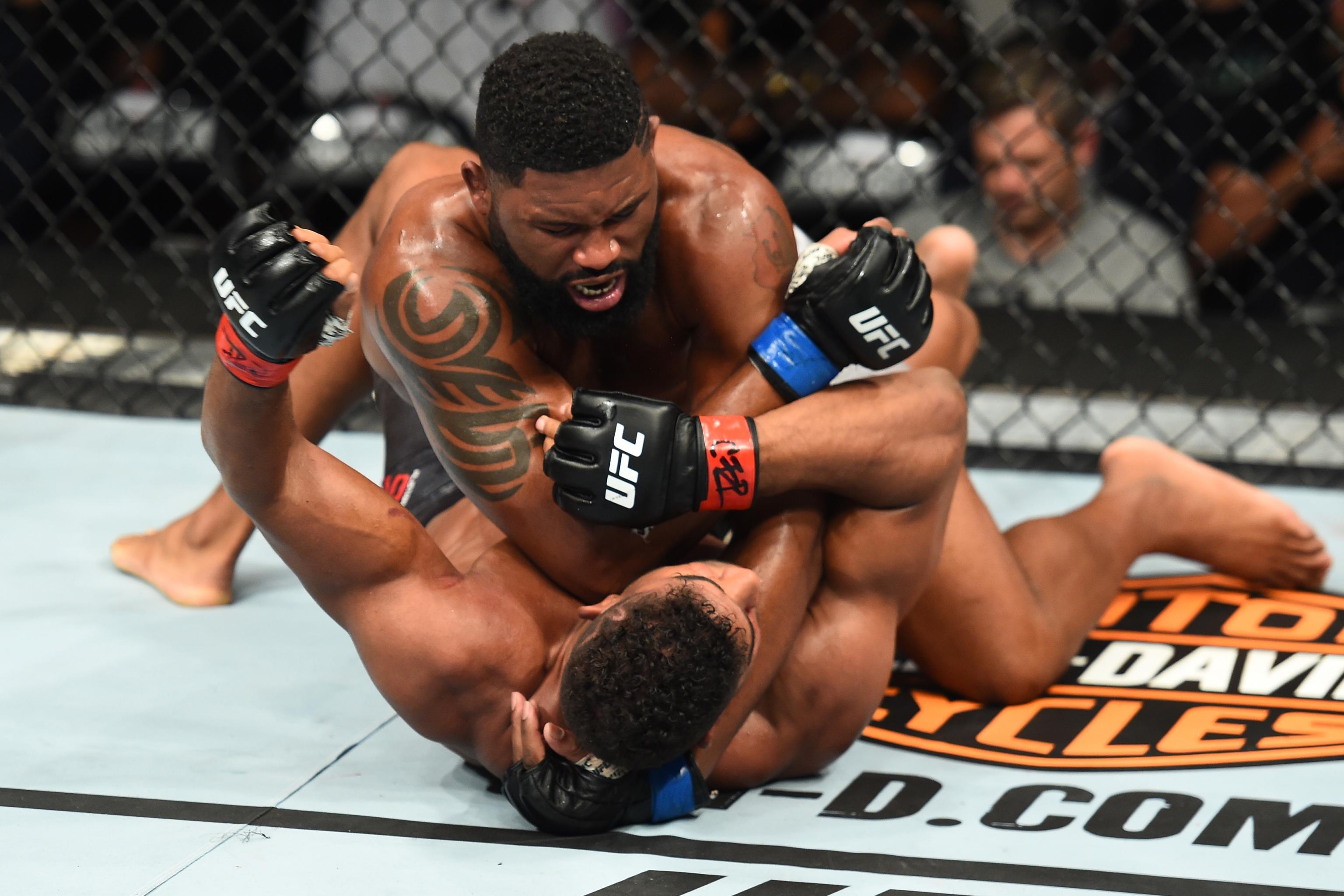 DraftKings Sportsbook lists Blaydes as a massive -435 favorite over Volkov (+318) in the main event of Saturday's edition of UFC Fight Night, which will take place at the company's Apex facility in Las Vegas. The UFC is holding all of its events at the Apex until the company moves on to Fight Island next month.
Blaydes Sees Grappling as Key Edge vs. Volkov
Outside of two losses to Francis Ngannou, Blaydes (13-2) has run through the heavyweight division, scoring six TKO wins in the past four years. While Ngannou has served as something of a gatekeeper that has kept Blaydes out of true title contention, wins over Alexey Olynik, Alistair Overeem, and most recently Junior dos Santos have firmly established the 29-year-old American as a legitimate top-five heavyweight in the world.
While Blaydes knows that Volkov is a dangerous opponent, he believes he has the formula to beat the Russian.
I respect every opponent," Blaydes told MMA Junkie. "I know he's got skills. I know he's efficient in striking. But I also know he's not the best grappler in the world. I know he's not the caliber grappler I am, and I believe I have the better conditioning."
That analysis should ring true. The taller Volkov figures to have the advantage while the fight remains on its feet. But Blaydes should be able to take Volkov to the mat, where he can expect to dominate the action.
That doesn't leave many paths to victory for Volkov (31-7). But the veteran ranks among the top 10 heavyweights in the world and believes he can wear down Blaydes over 25 minutes.
"I've already done the required preparatory work," Volkov told UFC.com. "Now I just have to put in a strong performance. I am going to fight in the Octagon and defeat my opponent. I feel up to showing a strong performance for all five rounds. The question is, how long can he withstand?"
Big Opportunities Await Burgos vs. Emmett Winner
In the co-main event, featherweights Shane Burgos (13-1) and John Emmett (15-2) face off in what could be a test of quality vs. quantity. Burgos is known to pepper his opponents with striking volume. But Emmett – who has originally a lightweight before moving down a division in 2017 – is one of the hardest hitters at 145 pounds.
The 10th-ranked Burgos enters as a -143 favorite over No. 8 contender Emmett (+115), with both men understanding just how much is on the line for them Saturday.
"This is a huge fight," Burgos told MMA Junkie. "Everybody knows who Josh Emmett is. He's a staple in the division at this point. He's only been in the division for a little bit, but he's made his name known. He's had some big fights and some big wins, and I want to leapfrog myself over him."
Emmett sees the fight similarly: as an opportunity to leap up the UFC rankings.
"I just need to go in there and continue what I've been doing, and go in there and make another statement," Emmett told UFC.com. "And then I think I'll finally get one of those top-five opponents. I believe I'm one, two fights away from fighting for the title."
Also on the main card, Raquel Pennington (-180) and Marion Reneau (+140) face off in a bantamweight battle, while Belal Muhammad (-130) and Lyman Good (+105) meet up in a welterweight clash.