Crown Resorts' Vegas Project a Risky Gamble for Packer
Posted on: December 12, 2015, 03:16h.
Last updated on: December 12, 2015, 03:16h.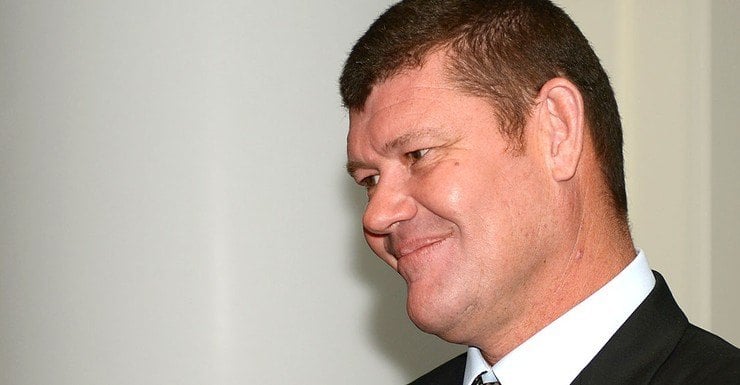 James Packer's Las Vegas gamble might end up costing him more than he anticipated after investor interest in his Alon project hit a new low.
Crown Resort's Alon project is set to cost $1.9 billion and will bring a new casino and hotel complex to the Vegas strip, but things aren't going as smoothly as Crown or its CEO, Packer, would like.
Although few details have been released, it's known that the Alon project will be built on the site of the old New Frontier casino and will likely boast a two-tower hotel complex with a total of 1,100 rooms.
Mystery Project Fails to Inspire Interest
However, aside from these details and some simple drawings, the full extent of the project hasn't been made available for public consumption.
What has been revealed though is that Crown Resorts has a 74 percent stake in the $1.9 billion venture. What's also known is that Crown wants to reduce this investment by around 45 percent, but so far it's struggling to attract the necessary support from private investors.
In a recent report by Credit Suisse, it was revealed that Crown hasn't been able to raise the $425 million it wants to help reduce its risk and help make the project a reality.
This apathy from investors has caused Crown's bond risk to rise by 42 points in the last three months and could cause the company's credit rating to take a hit in the coming weeks.
In fact, with its debt-to-cash-flow ratio in a precarious position, Crown may soon have to make some tough decisions regarding the future of the Alon project.
Although it's far from a dire situation, the company can't afford to continue operating with such a large debt risk. Between the Alon project and its one-third stake in Melco Crown Entertainment's $3.2 billion Studio City resort, Crown's risk rating is now the highest it's been since 2009.
One of the main reasons for Crown's inability to attract potential investors for its Vegas project is the demographic it's aiming to attract.
According to Packer, the aim was to bring Chinese VIPs over from places like Macau and give them a new place to gamble.
However, with a general downturn in the Asian gambling economy and the further assumption that such a market no longer exists, investors now appear reluctant to gamble on Crown's venture.
Concerns Over Crown's Risk
While credit analysts are becoming increasingly concerned about the viability of the project, former Wynn Resorts executive and a member of the team behind the project, Andrew Pascal, maintains that things are progressing as planned.
"We are currently in the cycle of raising our capital, and the project has been well received. While the macro-economic environment, particularly in Asia, is a bit turbulent, we remain confident in our capacity to complete our financing and execute our project," said Pascal.