Crown Resorts Plan for Australia's Tallest Skyscraper Toppled by Lack of Funding
Posted on: March 5, 2019, 02:34h.
Last updated on: March 5, 2019, 02:34h.
Crown Resorts' bid to build Australia's tallest skyscraper has been thrown into doubt after the company failed to receive more time from the government of the state of Victoria to raise funding.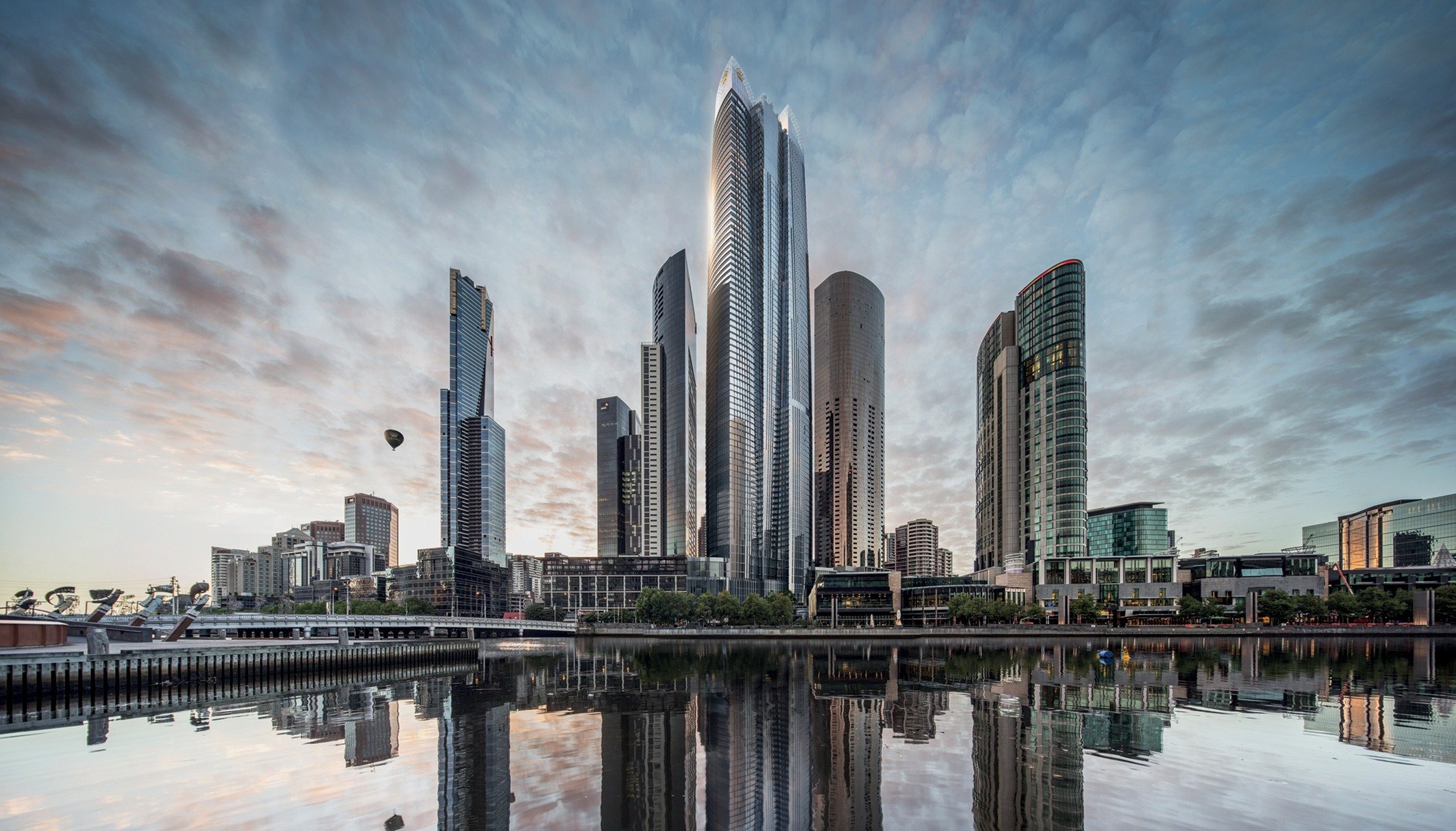 James Packer's casino giant had petitioned the government to extend the deadline for commencement of construction of the $1.75 billion, 90-story project, known as One Queensbridge Tower, which has been earmarked for Melbourne's South Bank, opposite its flagship Crown Melbourne casino resort.
At 1,060-feet high, it would be 85 feet taller than the nearby Eureka Tower — currently Melbourne's tallest building — and about two feet taller than Q1 in Sydney, Australia's tallest.
Time for a Rethink?
The tower, a joint venture between Crown and construction and property development company the Schiavello Group, would comprise a six-star hotel with 388 rooms, and 708 residential apartments, across 90 levels, with a footbridge leading to the Crown Melbourne.
But on Tuesday, Crown indicated the project was in jeopardy when it announced to investors that its extension request had been denied.
"No formal notice has been received from the Victorian Government, but it is expected shortly," the company said.
As previously announced, the project was subject to obtaining financing arrangements that were satisfactory to Crown and Schiavello," it added. "Unfortunately, these arrangements could not be achieved before the construction commencement date under the planning approval."
Property Market Weakening
The project got the go ahead in 2017 despite contravening planning restrictions established by the Victorian government two years previously that a building may not exceed a height that is 24 times the size of the plot it is built on – One Queensbridge would be 56 times the height of its floor space.
An exception was made because the project was of "state significance." Planning minister Richard Wynne noted at the time it was expected to contribute around $1.61 billion to the state economy, while Crown and Schiavello would pay an extra $76.57 million towards a community package for redevelopment of the local area. It was also expected create around 4,000 temporary and permanent jobs.
But the approval was controversial, and the government appears to be in no mood to grant Crown further concessions.
The rebuttal comes as Australia's property market is weakening, which could be impacting Crown and Schiavello's ability to attract financing.
"Crown retains a 50 per cent ownership interest in the land and will consider the next steps for the property in conjunction with Schiavello," the company said.