Crown Resorts, Entain Plan Layoffs in Australia Amid Company Rejigs
Posted on: August 25, 2023, 06:49h.
Last updated on: August 27, 2023, 01:35h.
Two of the most formidable players in Australia's gambling space are making changes. Crown Resorts is shrinking its Crown Sydney property, and the online gaming giant Entain plans to cut up to 80% of its in-country staff.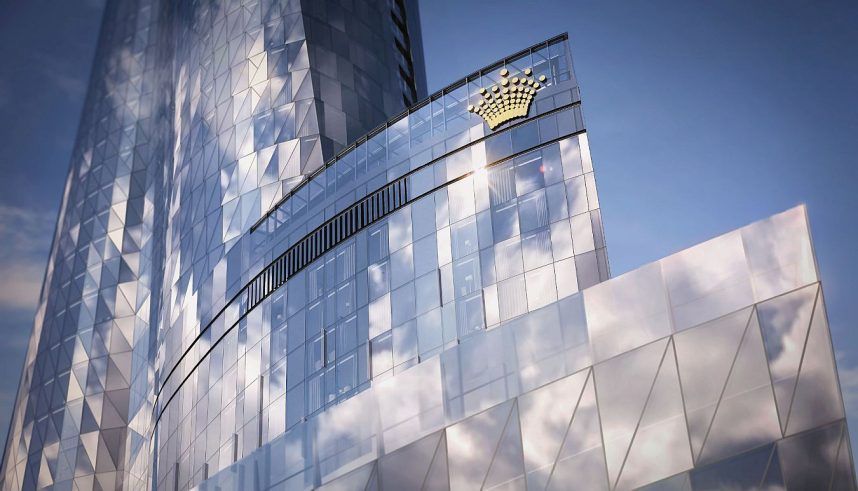 The changes come amid different attitudes at the companies. Crown Resorts is still struggling over massive fines for knowingly doing business with money launderers and war criminals. Entain has reportedly experienced growth in the country but plans to eliminate redundant positions.
It isn't clear if these are permanent cuts or if there's a chance the hundreds of employees being let go will have a chance to return. The losses are part of a trend in Australia that saw the unemployment rate increase from 0.2% in July to 3.7%, according to the country's Bureau of Statistics.
Crown Closes VIP Room
Crown closed its "Mahogany" level at the Crown Sydney property, according to The Sydney Morning Herald. This was one of two VIP areas in the casino, and new Crown owner Blackstone decided it had to go dark temporarily.
A company representative blamed the closure on "macroeconomic challenges" facing the Australian economy. The casino is in New South Wales, which is raising the point of consumption tax gaming companies have to pay.
No mention was made of the hundreds of millions of dollars Crown has had to pay to settle the claims of wrongdoing in several Australian states. Blackstone purchased the company two years ago as Crown responded to the accusations and has needed to find a way to make its $6.6-billion investment pay off.
The Crystal level of the casino is still open, offering gamblers 160 gaming tables and over 66 electronic gaming machines.
But while gamblers can still find a place at Crown Sydney, the same isn't true for some employees. As many as 95 workers are out of jobs due to the closure. Blackstone said that some Crown Sydney employees might be able to find a spot on the payroll at either Crown Melbourne or Crown Perth.
Entain Layoff Discrepancies
Entain is experiencing "rapid growth in Australia," according to a company statement. Despite its stronger results and the great success of its takeover of Tab NZ in New Zealand, it's letting workers go.
The changing environment will result in "a small number of redundancies" of positions in Australia. Exactly how many depends on who is providing the information.
The Australian Financial Review said that more than 50 positions have been eliminated. Other sources told the media outlet that the figure is closer to 80. But another source puts the number higher.
Last month, WPT Global Senior Marketing Manager Andrea King said in a LinkedIn post that the figure could be as high as 80%. King was a marketing manager at Entain until February of this year.
Entain has been busy making several acquisitions in different markets over the past couple of years, most recently finalizing the purchase of Poland's STS Holdings. As it reportedly leveraged much of the business to continue its M&A efforts, the employees who helped it get to where it is are paying the price.