Crown Employees Written Judgment Published, New Details Emerge About Charges and Trial  
Posted on: July 10, 2017, 06:00h.
Last updated on: July 11, 2017, 04:55h.
Crown Resorts handed out billion of dollars-worth of "rolling chips" to Chinese high-rolling clients in its VIP marketing campaign on the Chinese mainland.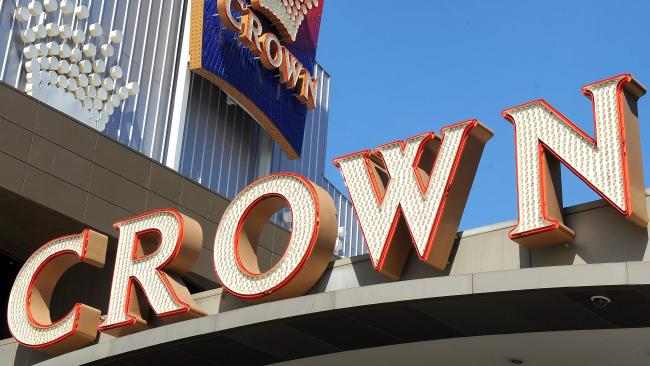 That's according to the written judgement of the Shanghai Baoshan district court, which last month sent all directly involved in the campaign, 19 current and former Crown Resorts employees, to prison for "gambling crimes."
The judgement, released to lawyers on Friday and seen by the Australian Financial Review, offered new revelations about the charges and provided trial details, of which Western media had previously been deprived.
It also emphasized just how lucrative Crown's VIP market had been up until the detention of the employees last October, an incident that caused the operator to dramatically cut its investment exposure to the region and severely curtail its business interests.
$27 Billion in Rolling Chips
According to the courts, Chinese high rollers lost around $665 million in Crown's Australian casinos last financial year. Meanwhile, the company handed out $27 billion in "rolling chips."
These are chips, non-negotiable for cash, that act as a line of credit for high rollers and can only be gambled with at VIP tables. All winnings are converted into regular casino "cash chips," while "dropped" rolling chips act as a tally of a high-roller's debts, which will be settled later. Players typically lose around 2.5 per cent of the rolling chips issued to them.
Alfread Gomez, senior vice president for Crown in China, was charged with recruiting and managing the "rolling chip" targets, according to court documents.
O'Connor's Itinerary
Documents also reveal that Crown exec Jason O'Connor, the most senior staff-member to be arrested, was charged with approving aggressive sales targets and courting new clients on his trip to the mainland.
O'Connor's itinerary, obtained by the Shanghai Public Security Bureau after his laptop, showed he planned "to meet important existing clients and develop potential new clients in mainland China," according to the AFR.
The court also noted Crown paid generous bonuses to its staff for signing up high-rollers and that the team had outperformed its targets by 16 percent for the 2015/16 financial year. O'Connor was paid more than $570,000 for the year.
Despite China's ongoing anti-gambling drive and a recent pronouncement by China's Public Security Minister Guo Shengkun that promoters of cross-border gambling would receive "severe punishment," the Crown employees were handed more lenient sentences than anticipated.
Five of the group, including Jason O'Connor, received ten months, while the remaining 14 were sentenced to nine months in prison, with for consideration for time served, meaning that most, if not all, will be released next month.