Crown Resorts Could Pay New $300M Fine Over AML Failures in Australia
Posted on: May 30, 2023, 06:53h.
Last updated on: May 30, 2023, 12:07h.
The never-ending story of Crown Resorts and its inability to follow anti-money laundering (AML) laws in Australia continues. The casino operator is close to paying a new fine for its failures after having already paid hundreds of millions of dollars in settlements with state governments.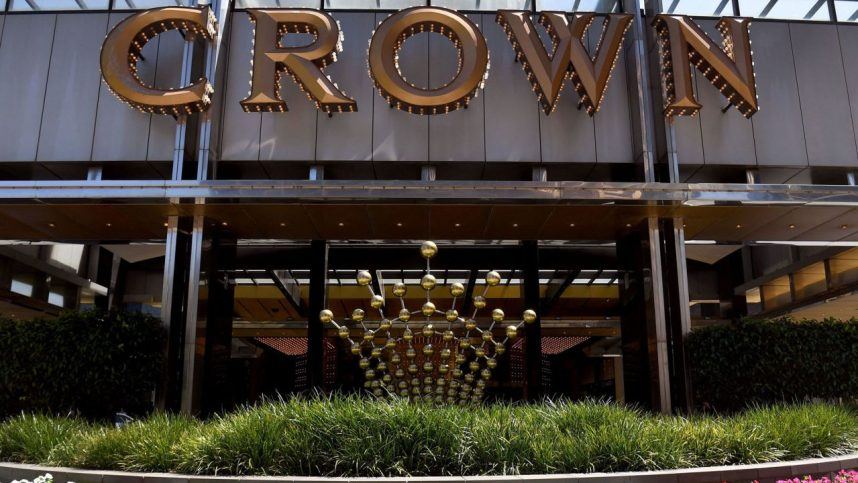 Crown and the Australian Transaction Reports and Analysis Centre (AUSTRAC) have reached a tentative settlement of AU$450 million (almost $300 million) related to the breaches of AML laws at its Melbourne and Perth casino. The agreement brings to a close a case involving the two that began a year ago.
The casino operator has faced punishment in New South Wales (NSW), Western Australia (WA), and Victoria, including as recently as last month. The AUSTRAC fine could be the largest single amount to date, but still needs approval from a federal court judge.
Crown Drama Continues
Crown has accepted responsibility for breaking AML and counter-terrorism financing. Its agreement with AUSTRAC mandated that it acknowledge its failure to evaluate the potential financial and terrorist threats and implement necessary steps to minimize these risks.
In a statement, per Australia's ABC News, Crown stated that there's "no place for money laundering or terrorism financing at Crown …" or within Australia's communities. This follows the revelations that surfaced three years ago that the company had facilitated money laundering and illegal activity for almost a decade.
In all of the states where Crown holds a casino license, it enabled a business model that included covert money-shuffling operations and working with known criminals. It also, on several occasions, allowed known illegal arms dealer Joseph Wong Kiia Tai to gamble at its various properties. Kiia Tai was on a United Nations sanctions list at the time.
The AUSTRAC fine will be the third-largest in the financial watchdog's history if the courts approve it. It's just part of the more than AU$180 million (US$117.43 million) Crown as paid to Victoria and other states.
NSW, WA, and Victoria all determined through separate inquiries that Crown's egregious failings deserved an "unsuitability" tag. Only NSW took action against its gambling license, suspending it for a year.
Australia Takes Cue from UK White Paper
The recent presentation of the gambling white paper in the UK could have a ripple effect that is felt in Australia. The failures of Crown, Star Entertainment, and others in the country have led to a heightened call for emergency regulatory reforms at the federal level.
Professor Sally Gainsbury, Ph.D., the director of the University of Sydney's Gambling Treatment and Research Clinic, believes that the reforms may come via the UK's initiative.
In a recent webinar on the Brain and Mind Centre YouTube channel, Gainsbury discussed the issue with Assistant Professor Kahlil Philander from Washington State University. Joining them were the UK Gambling Commission's Director, Ben Haden, and Executive Director for Research and Policy, Tim Miller.
The UK government is making sweeping changes to gaming laws for the first time since 2005. The new draft laws are currently undergoing a consultation and review, and will likely take several years to be developed fully.
Gainsbury pointed out in the webinar, part of a Risk and Gambling Webinar series, that "people around the world" are waiting to see how the UK concludes the review and implements the new laws. In particular, she highlighted that "the changes in the UK are likely to impact future Australian gambling reforms."