Crown Melbourne Casino Could See Less Traffic Under New Rules
Posted on: April 3, 2023, 06:30h.
Last updated on: April 3, 2023, 10:21h.
Following an AU$120-million (US$80.32 million) penalty for breaching gambling laws in Victoria, Crown Resorts will have to introduce new rules for gamblers at its Crown Melbourne casino. The new rules, part of the operator's new government-ordered Responsible Gambling Code of Conduct, could lead to reduced traffic if Crown complies.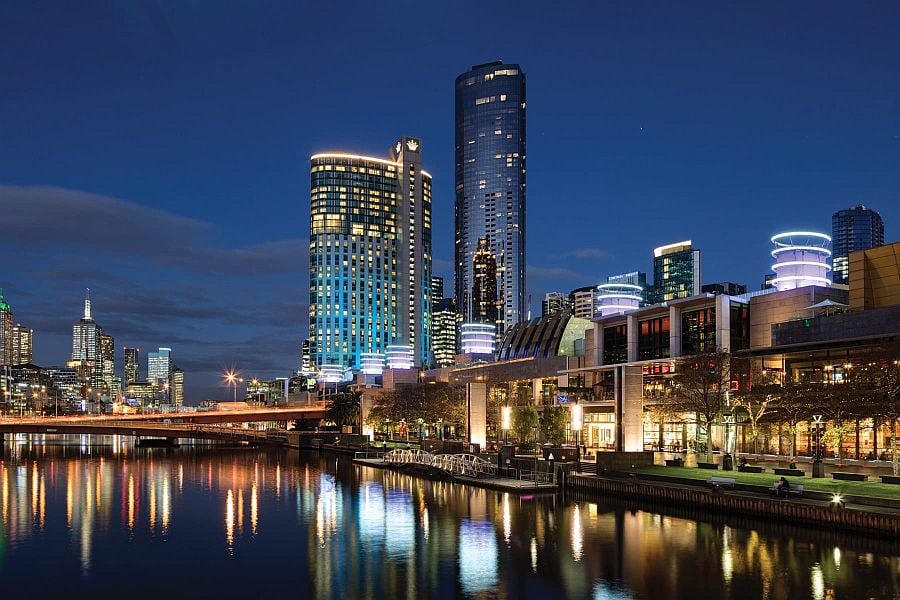 One new rule, according to a government announcement, will limit customers to 36 hours per week of gambling. In addition, someone who gambles for 12 hours in a 24-hour period at Crown will have to stay away for 24 hours. That doesn't mean, however, that they can't gamble somewhere else in the vicinity.
Patrons will also have to take 15-minute breaks every three hours, which Crown will be responsible for enforcing. A violation of any of the regulations could result in a fine of up to AU$100 million (US$66.94 million).
Crown to Babysit Gamblers
Crown's Melbourne casino, like those it has in other states, recently faced a fine from Victoria's gambling regulator. The casino was found guilty of not adhering to responsible gambling measures, facilitating money-laundering activity on a large scale, and other violations.
As a result, Casino, Gambling, and Liquor Regulation Minister Melissa Horne mandated the new measures. The findings of the 2021 royal commission included the recommendations, which she approved.
The guidelines, according to the government, also encompass supplementary directives for officials regarding the appropriate course of action to take when players display symptoms of gambling harm. This includes monitoring all activity at all times, recommending breaks to gamblers, and discussing responsible gambling services with them.
Crown has six months to implement the changes and to train its staff caught on responsible gambling. These reforms will be part of a larger initiative Crown said it began after almost losing its casino license in Victoria last year.
There still needs to be further input on how Victoria will enforce the rules and ensure compliance. Anti-money laundering regulations have been in place for decades. But Crown and Star Entertainment were able to violate them across Australia repeatedly for more than 10 years.
Online Gaming is Latest Target
After tackling the land-based gaming space in Australia, regulators are now likely to go after the online segment. The Sydney Morning Herald (SMH) reports that parliamentarians will discuss regulations and a crackdown on gambling advertising this week.
It's one thing to advertise a land-based casino on social media, but pushing an online casino is completely different. In the former case, the gambler still has to exit his or her comfort zone and travel. In the latter, it's as simple as seeing an ad, clicking a link, and beginning to gamble.
Flutter reportedly spent AU$300,000 (US$200,820) last month on just two TikTok ads for its Sportsbet platform in Australia. It's a lucrative deal, as each ad works out to about AU$0.20 (US$0.13) per view.
Gambling ads aren't typically allowed on TikTok, but Sportsbet has special permission to conduct a trial. It's not yet clear, as no data has been presented, how effective the social media platform has been for Flutter.
Sportsbet's trial is just part of an industry worth over AU$310 million (US$207.51 million). That's how much gaming companies spent advertising in Australia last year, according to the Ad Intel Panel, a product offered by audience statistics expert Nielsen.
The largest percentage of that money went to conventional advertising. Coming in a close second and gaining ground was digital advertising through social media platforms.
There are watersheds in place to ban advertisements on TV and radio during certain periods, but the same isn't true for digital advertising. This week's legislative debate will begin to explore this, as well as the implementation of new restrictions across the entire digital gambling domain.