Crockfords Casino, UK's Oldest Gaming Club, at Risk of Closure
Posted on: September 25, 2023, 03:50h.
Last updated on: September 27, 2023, 05:06h.
The future of Crockfords Casino, which claims to be the UK's oldest gaming venue and is certainly one of its swankiest, hangs in the balance. The current owner, Malaysia's Genting Group, has initiated a 30-day "consultation process" with its staff as it decides the casino's fate, reports The Daily Mail.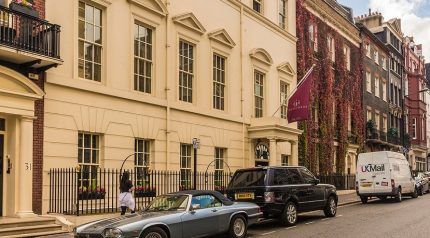 Paul Willcock, president of Genting Casinos UK, said in a statement to The Mail that Crockfords had been negatively impacted by "a combination of factors" that have put London at a competitive disadvantage compared with other international markets. He added that no decision would be made until the views of the casino's roughly 100 staff members had been heard.
Should Crockfords close, it would be the third high-end London casino to do so in recent years, after the Ritz Club and the Clermont. This is largely because of a dearth of high rollers hitting the British capital.
"We highly value our employees, and we are committed to our duty of care to them," Willcock said. "None of our other casinos are affected in any way by this process, and we will not be commenting further while this consultation is underway."
High Rollers Swerving London
In an earnings call last month, John O'Reilly, the CEO of the UK's biggest casino group, Grosvenor, said that the Middle Eastern high rollers traditionally supplied London's casinos with a stream of VIP revenues were now choosing to visit Paris or Milan instead.
This is partly because the British government scrapped the duty-free system for foreign visitors that allowed them to recoup the 20% sales tax, known as value-added tax (VAT), on items purchased in the UK. The system ended in 2021 when the UK officially left the European Union.
London's high-end casinos have also been affected by the Gambling Commission's 2020 decision to ban gambling with credit cards.
Clever Fishmonger
Crockford's was established in 1828 by William Crockford, a working-class fishmonger with a good head for numbers.
It was once the most famous gaming house in Europe and the scourge of many a dissolute aristocrat. The casino's knack for relieving Britain's upper classes of their inheritances made Crockford one of the richest self-made men in England at a time when such social mobility was unusual.
However, the current Crockfords is something of a regen. The original club closed in the early 1870s but was reestablished in 1928 as a bridge club that later added casino games. This casts a shadow on its claim to be the UK's oldest gaming club.