Credit Suisse Returns to Gaming Industry, Recommends Casino Real Estate Investment Trusts
Posted on: August 15, 2018, 02:30h.
Last updated on: August 15, 2018, 12:58h.
Credit Suisse, one of the world's most important multinational financial services firms, is once again issuing guidance on the gaming industry. And despite a recent Wall Street selloff, the agency is rather bullish on several casino-related stocks.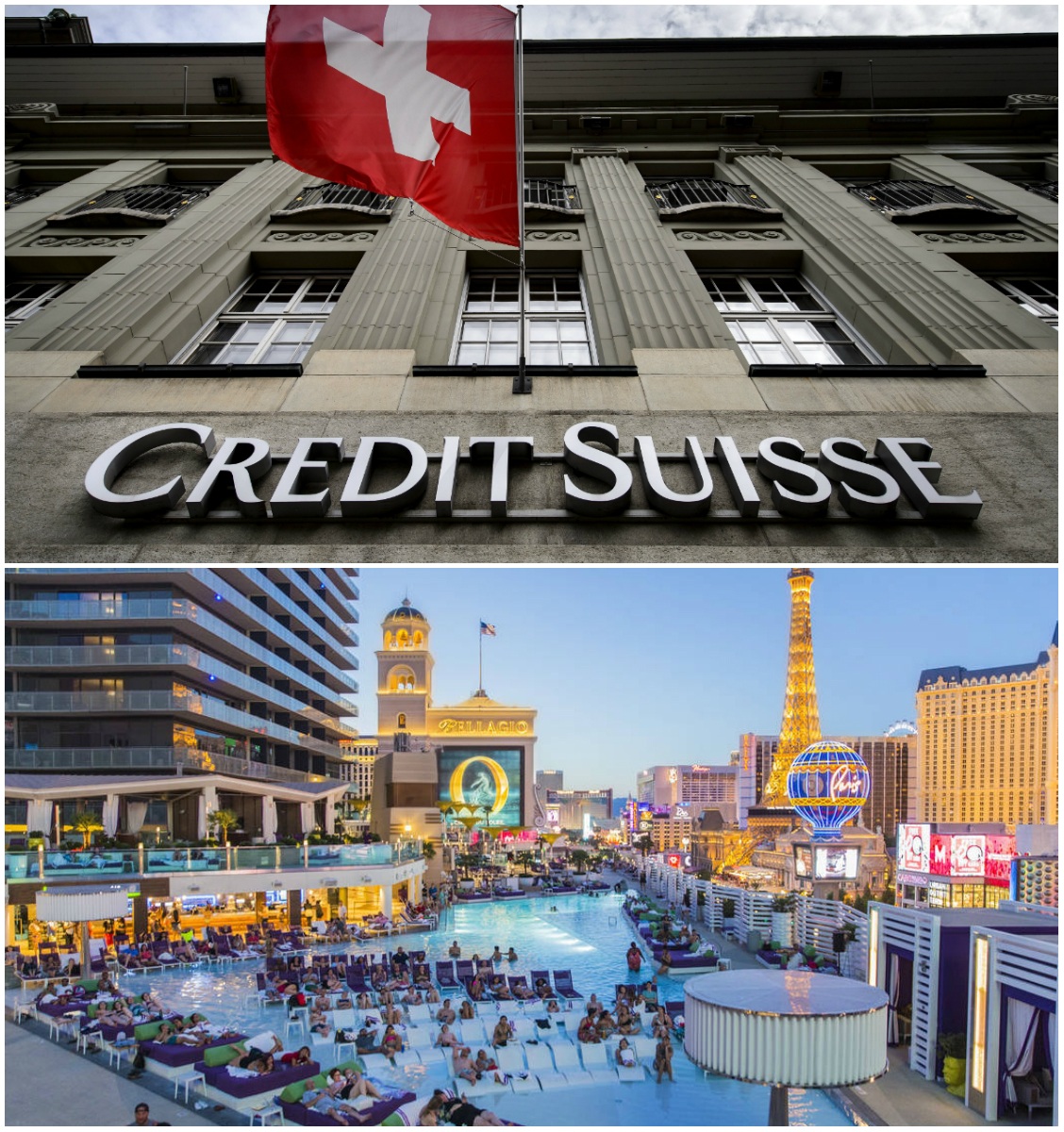 After poaching gaming analyst Cameron McKnight away from Wells Fargo, the Swiss financial services company unveiled recommendations on nine casino and gaming industry stocks on Tuesday.
McKnight sees much growth potential for AGS, an innovative slot and table games manufacturer. Headquartered in Las Vegas with offices in several states plus Mexico, Israel, and Australia, the Credit Suisse analyst says AGS is benefitting from casinos updating their floors with new terminals and technology.
Of McKnight's nine gaming stocks that he issued guidance on, only one, gaming manufacturer Scientific Games, garnered a negative "under-perform" label. That comes as a bit if a surprise considering the recent Wall Street selloff after several casino operators missed second quarter projections, and CEOs warned shareholders that Las Vegas is seeing a slight softening in demand in the months ahead.
In REITs Analyst Trusts
Casino real estate investment trusts, or REITs, are stocks where McKnight feels investors will be well served. REITs are entities that own land and physical brick-and-mortar assets, but lease back their operations.
The casino industry has taken a liking to REITs in recent years, as it allows them to generate large sums of cash by forming the real estate holding companies. REIT investors like the special tax advantages afforded to such entities, and the fact that REITs must distribute at least 90 percent of profits to shareholders.
McKnight is especially optimistic regarding Gaming & Leisure Properties (GLP), the REIT formed in 2013 by Penn National Gaming. The regional casino operator has properties scattered across the US, lessening its dependency on Las Vegas.
The emergence of sports betting to new states has been said to most benefit operators like Penn National, and the company and GLP are expected to further expand their operating and ownership portfolio.
VICI Properties, the Caesars REIT that held its initial public offering earlier this year, is another real estate trust McKnight favors. MGM Growth Properties, MGM's REIT, tried to make a move to acquire VICI before it went public. McKnight is neutral on the MGM REIT.
Neutral on Casinos
McKnight is neutral on Las Vegas Sands, MGM Resorts, and Wynn Resorts after all three stocks slid after Q2 reports. Ongoing concerns in Las Vegas and Macau have pulled back the stocks after optimism flushed the sector following the US federal sports betting repeal in May.
Analysts agree with McKnight. Bank of America downgraded Sands from "buy" to "neutral" last month. Goldman Sachs did the same with MGM, as did Jeffries Financial with Wynn.
Investors and financial services firms will stand idle waiting for more summer data out of Sin City.
Earlier this month, UNLV's Center for Gaming Research Director David Schwartz explained, "There are fears that Las Vegas has finally pushed its luck too far. For nearly all Americans, there are now places to gamble that are much closer."
Similar Guides On This Topic