Councilwoman Withdraws Support for Upstate New York Casino
Posted on: July 29, 2014, 01:00h.
Last updated on: July 29, 2014, 12:36h.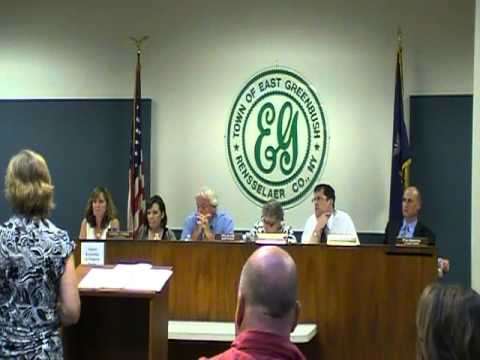 With so many different firms and projects competing for a limited number of casino licenses in upstate New York, it's going to take some very impressive credentials in order to win out over the competition. That means that any little slip up can cause trouble for a project, and keeping the support of local officials and the community is a critical factor in the decision-making process.
That could be a growing issue for the Capital View Casino & Resort, a proposed project in East Greenbush. The project was initially supported by the East Greenbush Town Board, which endorsed it by a 5-0 vote. But now, one of those supporters has changed her position in the face of what she sees as some unusual changes in the project.
Changes in Development Plan Raise Questions
Councilwoman Mary Ann Matters voiced her change of opinion in The Advertiser, a weekly publication. In her piece, she questioned how the development could still be said to cost $300 million, even as the size of the proposed hotel has shrunk and the covered parking area and entertainment facilities had both been reduced in size from the original plans.
"It seems to me to be more like the Capital View Bar & Grill," Matters said of the resort's smaller stature.
Matters says that the Town Board should be able to get clear answers about what the Capital View project will entail, and how it will still invest the same amount of money, even with reduced facilities. If the town can't get answers now, she says, it raises the question of how much influence they can hope to have if the project is granted a license by the state.
Casino a "Parasite"
But Matters, who had already been wrestling with the issue of bringing casino gambling to East Greenbush, seemed to have more general issues with the idea of the facility as well.
"I've come to the conclusion that a casino is a parasite that attaches itself to the host community and bleeds it dry," Matters said.
Matters, one of three Republicans that make up the majority on the Town Board, also claimed that an unidentified "Republican drone" threatened her with political consequences should she change her position on the casino.
Capital View Responds
Capital View responded to the change of heart with a statement reiterating their commitment to the project.
"While we have made some adjustments to our proposal to accommodate and protect local business interests, this is still a $300 million project that will generate millions in revenue for the town, county and school district and create thousands of jobs," said spokesman Moran Hook. "Our team is happy to meet with Town Board member Matters – or any public officials who have questions – to address any concerns she may have with a bid that we believe is the strongest among all Capital Region proposals."
The Capital View project is a joint effort between Saratoga Harness Inc. and Churchill Downs Inc., and is one of five proposals competing for a license in the Capital Region of New York. The casino project is also facing a lawsuit from a local residents group that is attempting to stop the resort; that effort is currently pending in the state Supreme Court.