Diversify or Die: Coronavirus and Expanded Asian Market Competition Pose Threats to Macau Gaming
Posted on: February 12, 2020, 07:56h.
Last updated on: February 12, 2020, 03:54h.
To bring you the most in-depth knowledge possible, we launch our Asia-Pacific Expert Insight series with this article. Gaming industry insiders on the ground in this region will share their professional deconstruction of important trends in the casino sector in Macau, Japan, the Philippines, and throughout the area.
---
As the mainland China coronavirus death toll continues to skyrocket past the 1,000-victims mark this week, Macau's casinos have taken drastic measures to contain the spread of the potentially deadly illness.

And there is no question that both fear and genuine concern for its ramifications will impact gaming operators in the region. But taking a look back over the past two decades, we can see that issues of concern are far greater–and potentially have more long-term threatening consquences–for the casino industry than even the coronavirus.
Crunch Time for Macau
In 2001, the Special Administrative Region of Macau decided to open its casino industry to foreign competition. Sands Macau–which opened its doors on May 18, 2004–was the first foreign-owned gaming property in Macau.
Since then, the industry has–for the most part–thrived beyond expectations. Macau's casino industry grew from US$2.77 billion in revenues in 2002 to over $45 billion in 2013.
But in 2015, revenues fell precipitously to under $29 billion, a fall from which the industry is still reeling.
Total gaming revenues in Macau for 2019 were $36.5 billion. And looking at the current market environment, the next few years could be the worst period yet to come.
Fighting for Customers
Including rising competition from jurisdictions such as Vietnam, Cambodia, and the Philippines–which are hungry for customers and will offer them far more by way of comps than their Macau counterparts– an additional $65 billion will be invested in new Asia-Pacific gaming facilities over the next five years.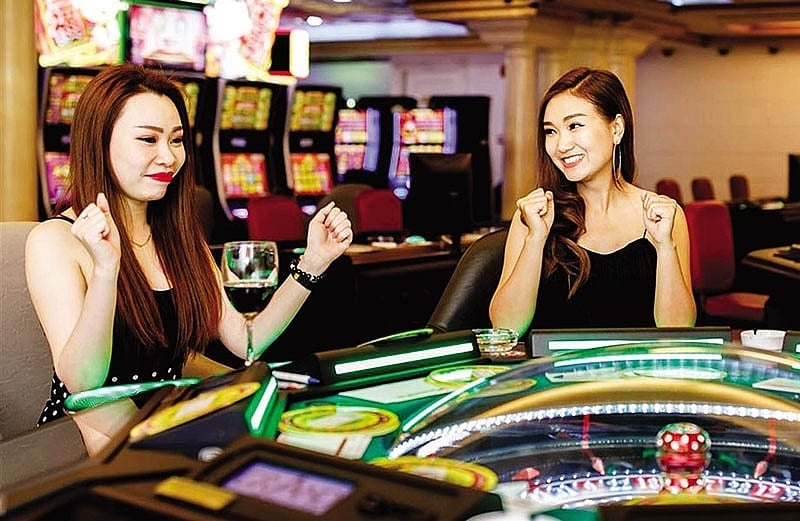 Compared to Macau, the newer Asian jurisdictions have a relatively diverse customer base. With eight out of 10 in Macau coming from mainland China, the current devastating coronavirus outbreak could prove to be a knock-out blow for the region's gaming industry.
Considering this, going forward, what options should Macau casino operators consider for the short and the long-term?
Liquidity and Customer Crisis
The crisis for customers has been brewing in Macau for quite some time.
First, there was the crackdown on the use of UnionPay point-of-sale terminals in June 2018. Shortly thereafter, visa controls were tightened through November and December 2019 in the lead-up to Chinese President Xi Jinping's visit as part of the Macau SAR's 20th anniversary celebrations. The subsequent slowdown in visitation contributed to a 13.7 percent year-on-year decline in GGR in December.
Also in 2018, the brokerage firm Sanford C. Bernstein warned that Macau's VIP model could face structural headwinds in the latter part of 2018E from instituted cooling measures on Chinese real estate, a credit tightening in the country, increasing regulatory controls in Macau and continued Chinese government focus on capital outflows from its citizens.
Finally, it was the coronavirus that resulted in tough measures prohibiting Chinese residents from visiting Macau. The Chinese government first suspended all in-bound package tours to Macau followed by curbs on individual travel across the China-Macau border.
Ferry service from Hong to Macau has been indefinitely suspended and then on February 4, Macau Chief Executive Ho Iat Seng announced that all 41 of the territory's casinos must be shut for a period of at least two weeks as a measure to prevent the further spread of the Wuhan Coronavirus. Informed sources say that the casino closure could last for two months or even longer, resulting in billions of dollars in lost revenues for Macau's six casino operators.
An optimistic assumption would be that outbreak of the coronavirus subsides in four to six weeks and the constraints on travel to Macau are lifted. While this scenario would alleviate casino operators' short-term problems, key fiscal and economic issues in the mainland that will adversely impact Macau's casino industry still remain.
The short-to-medium-term economic outlook for China looks decidedly unpromising. A 2017 study by Harvard University's Center for International Development has projected a dramatic fall in China's economic growth to 4.41 percent in the coming years through to 2025 (from over six percent in the last few years).
Less-developed countries such as Indonesia, Vietnam, Uganda, Kenya, and Mexico are expected to perform much better than the world's second-largest economy. Tighter currency regulations combined with a weaker economic forecast calls into question the previously undisputed attractiveness of mainland China as a long-term casino market.
More Analysis Needed
Casino operators in Macau need to be mindful of the headwinds impacting their business in the years to come. First, they need to devise strategies to ensure they do not lose out to some of the newer gaming jurisdictions in the Philippines, Vietnam and Cambodia. Second, they need to embark on a long-term strategy of market diversification so that–over a period of time–their reliance on the mainland Chinese customer is reduced.
Market Segmentation
For over fifteen years since opening up of the casino industry, the six major operators have worked on the "build it and they will come" premise. As a result, the number of gaming tables went from 339 in 2002 to 6588 in 2018, an almost twenty-fold increase.
Casino executives reasoned that less than five percent of mainland Chinese who could visit Macau have already been, meaning future revenue growth prospects are virtually unlimited. However, as witnessed in 2015, revenues are seldom determined solely by the number of potential customers.
With added gaming capacity already committed to the region, the casino scene in Asia will quickly shift from a sellers market to a buyers market. Smart marketing strategies guided by astute market segmentation will be needed to attract and retain the right customers.
The "one size fits all" model that worked in Macau for over fifteen years will now have to be substituted by marketing strategies built on careful segmentation and targeting.
Geographic Diversification
Macau has relied on mainland China as its source of customers for far too long. As the coronavirus strikingly reminds us, overreliance on a single market is very dangerous. With the slowdown in the Chinese economy, its VIP market–which heavily depends on credit availability in the country–will continue to weaken.
While the mass market would still be promising, additional competition from other Asian jurisdictions will make it increasingly difficult for operators in Macau to attract and retain these customers.
Macau casino operators need to be farsighted and start thinking of how best to attract customers from further afield. India, Malaysia, Thailand and Indonesia are some of the promising markets that could be tapped over the long-term. These countries have sizable populations, and three of the four have a large number of ethnic Chinese, known to exhibit a penchant for gambling.
Already, the Galaxy Entertainment Group has targeted India as a market to use their facilities for weddings. A similarly focused strategy is needed to attract Indian gamers.
Before It's Too Late
Recent events and current projections suggest that operators in Macau need to up their game if they are to continue to succeed. A slowing Chinese economy and the onset of overcapacity are serious challenges that the management of Macau integrated resorts must contend with.
Macau casino operators would do well to heed Union Gaming analyst Grant Govertsen's warning when he wrote:
For too long Asia has been an unbelievably forgiving place to be a casino operator, thanks primarily to China's rise … There will [soon] be a notable and growing divergence in operator performance in virtually every market in Asia with market share gains captured by the most capable."
---
Sudhir H. Kale, Ph.D. is the founder and CEO of GamePlan Consultants. A gaming scholar and researcher, he has advised casino companies on five continents on matters relating to customer experience, marketing strategy, and service blueprinting. Sudhir has published more than 100 articles on the marketing and management of casinos. You can reach him at: sudhir.kale@casino.org
Similar Guides On This Topic