Connecticut Tribes up Ante for Third Casino by Offering State More Tax Revenue
Posted on: April 9, 2017, 12:00h.
Last updated on: April 8, 2017, 09:57h.
The two Connecticut tribes that are trying to jointly build a satellite casino in East Windsor are sweetening their proposal to the state by offering up additional tax money generated from the wished-for slot machines.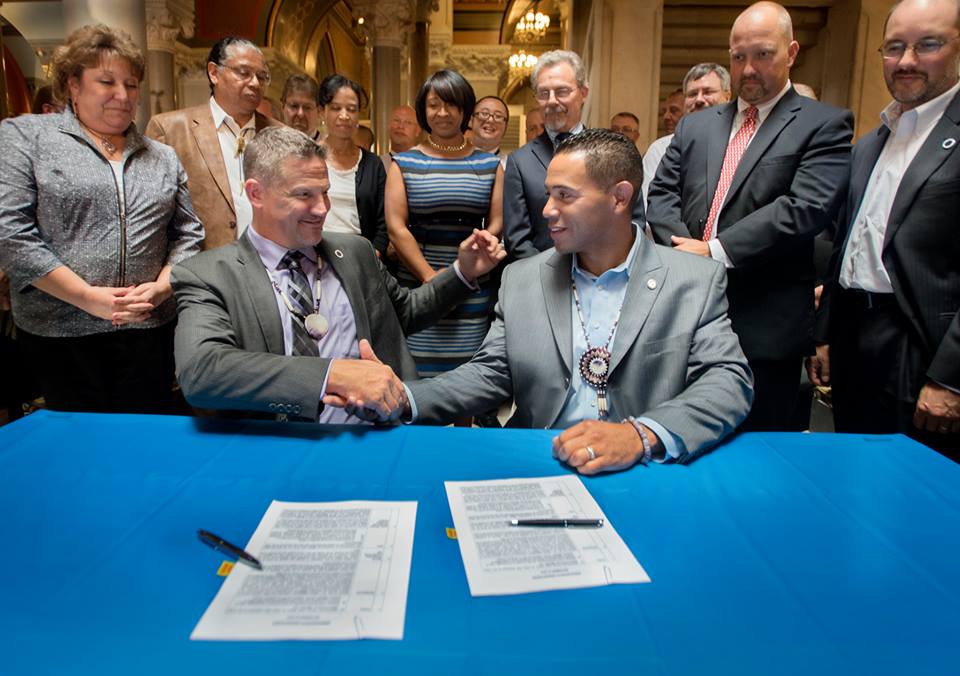 The Mashantucket Pequot and Mohegan tribal nations, operating under the commercial partnership name MMCT, are petitioning lawmakers to allow them to place a third gambling venue in the north-central region of the state just south of the Massachusetts border. With the $950 million MGM Springfield set to open next year, the Native American groups are justly concerned with losing gambling money to the megaresort.
Connecticut's General Assembly must soon decide whether to authorize the East Windsor site.
To entice votes, MMCT announced this week they are willing to guarantee that revenue checks from their two current casinos, Foxwoods and Mohegan Sun, will continue being sent to the state. As an additional incentive, the tribes said they would be willing to share 25 percent of the East Windsor slot money as well.
"I don't know if it changes the overall possibility of the bill becoming law, but it doesn't hurt," Connecticut House Speaker Joe Aresimowicz (D-Berlin) told reporters. "I think it's still a 50-50 proposition."
Millions at Stake
Connecticut's gaming compact with the tribes mandates that 25 percent of their gross slots revenue is paid to the state. That equates to more than a quarter of a billion dollars each year, a crucial budget funding source that is in partial jeopardy of being lost, the tribes contend.
Connecticut's General Assembly and its State Senate Public Safety and Security Committee are tasked with signing off on the East Windsor casino because the venue wouldn't be constructed on sovereign tribal land. While allowing the tribes to add another casino to compete with Massachusetts' gambling expansion in order to keep money in the Constitution State seems like a no-brainer, there are serious potential legal consequences.
The main concern is that by authorizing a third casino, despite being presented by the tribes themselves, the state would essentially be terminating a decades-old contract with the Native American groups.
Under the longstanding compact, the two tribes have exclusivity to operate casinos on their sovereign lands. The contract states that should Connecticut free the market or authorize off-sovereign land gaming, the tribes would no longer be legally required to share 25 percent of their slot revenue with Hartford.
AG Concerned
Asked by Governor Dannell Malloy (D) to prepare a formal opinion on the matter, state Attorney General George Jepsen said last month that the satellite casino raises a variety of concerns, providing more unease for lawmakers.
"The risks . . . while impossible to quantify with precision, are not insubstantial and cannot be mitigated with confidence," Jepsen opined.
MGM, which hopes the Connecticut General Assembly votes no on the satellite casino in East Windsor, argues if the state wants to expand gambling to off-sovereign lands, it should allow public bidding.
East Windsor is just 13 miles south of Springfield. The Nevada-based gaming bigwig says Connecticut would essentially be discriminating against outside companies in only allowing MMCT to win a non-tribal gaming casino license.