Connecticut Tribes Sign Casino Deal With East Windsor, But Will It Stand Up in Court?
Posted on: March 3, 2017, 03:00h.
Last updated on: March 3, 2017, 04:45h.
The Mohegan and Mashantucket tribes of Connecticut (MMCT) officially signed a development agreement with the town of East Windsor on Thursday.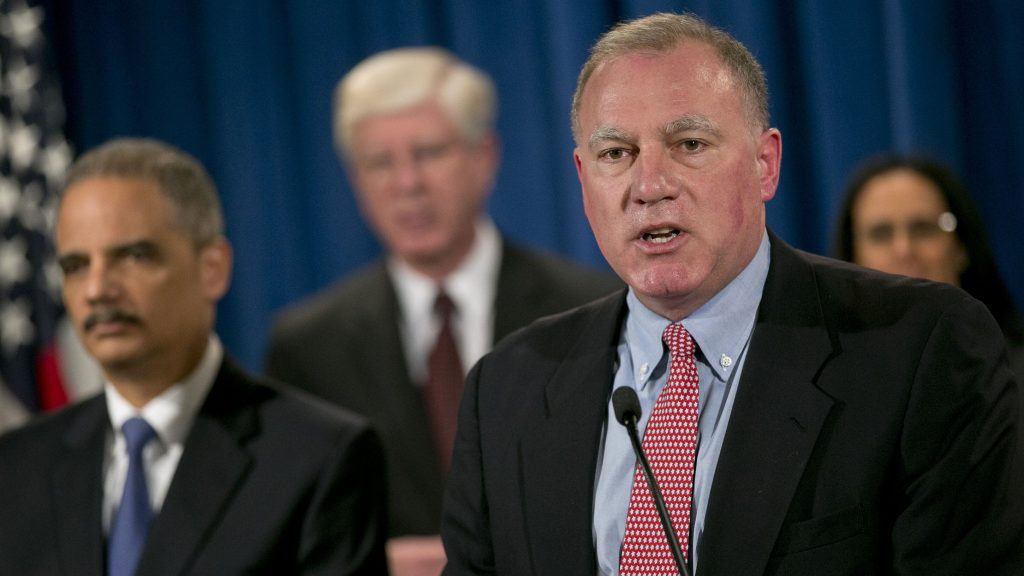 The town is situated just 13 miles south of the MGM Springfield, currently under construction across the border in Massachusetts, and the tribes hope that the existence of a satellite casino on the border will blunt MGM's competitive edge and protect Connecticut jobs.   
"I'm here to tell you the sky is blue," said Mohegan Chairman Kevin Brown as the deal was signed. "Tomorrow, MGM will tell you all the things we told you today are not true and the sky is purple," he added, referring to the aggressive public relations campaign the casino giant has launched against the process.
"MGM will do whatever they can to generate whatever shareholder revenue they can, even if it means crippling a celebrated Connecticut industry," agreed Mashantucket Pequot Chairman Rodney Butler. "They would love to see us give up instead of fighting back. But we're not going to do that."
Legal Questions
While East Windsor celebrates beating its neighbors in the selection process and relishes the prospect of a $3 million initial payment from MMCT plus at least $3 million per year thereafter, a crucial question remains. Is the proposed casino even legal?    
MGM, naturally, thinks it isn't and it has a strong case. The company has sued the State of Connecticut on the grounds it's in violation of equal protection guarantees enshrined in the US Constitution.
Federally recognized tribes have a right under the Indian Gaming Regulatory Act to operate casinos on tribal lands subject to compacts negotiated with the state. But East Windsor casino is not a reservation and so a new casino license would require the passage of a new bill and possibly a statewide referendum.
AG Asked to Weigh In
Connecticut gave exclusive rights to the tribes to seek seek out a host community for the proposal, but, argues MGM, if it really wants a casino outside its tribal reservations, it should have opened up the process to out-of-state casino in the interests of fair commercial competition.
This week Governor Dannel Malloy requested state attorney general George Jepsen prepare a formal opinion on the legal ramifications of the proposal and to assess the likelihood of MGM blocking it in the courts.
Jepsen warned the legislature in 2015, when the plan first surfaced, that a third party might have grounds to claim it was unconstitutional.
It could also be in breach of the Commerce Clause, he said, because it would grant rights to conduct gambling "for the purpose of protecting in-state economic interests from interstate commerce."
The AG offered no comment this week other than he would seek to deliver his opinion in a timely manner.