Connecticut, Tribes Claim They Can Intervene to Dismiss MGM Federal Lawsuit Over Tribal Winds Casino
Posted on: December 12, 2019, 07:10h.
Last updated on: December 12, 2019, 12:42h.
The state of Connecticut, along with the Mohegan Tribes and the Mashantucket Pequot Tribe, claim they have the right to intervene in a federal lawsuit filed by MGM Resorts International against the US Department of the Interior (DOI), with the intention of having the case dismissed.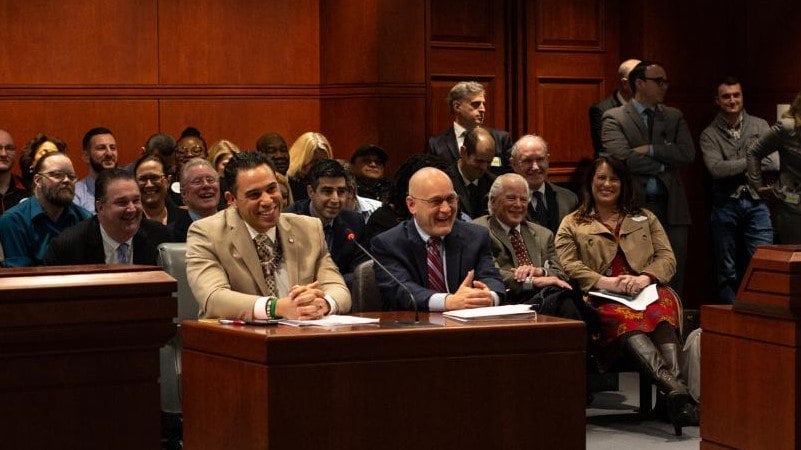 In its reply, filed Tuesday in the District of Columbia federal district court, to MGM's response on their motion, the parties stated that the Las Vegas-based company "offers no response to the substance" of their claim.
In August, MGM filed the suit against the DOI after federal officials approved tribal compacts allowing the Mohegan and Mashantucket tribes to jointly operate a satellite casino in East Windsor, Conn. That proposed casino is less than 15 miles from MGM's resort in Springfield, Mass.
In its suit, MGM said federal officials failed to follow precedent by allowing changes to the state's compacts with both tribes.
Tribes, State: 'MGM Protests' Fail
The tribe and state sought to intervene in October. In their joint motion, they noted that Interior officials initially stalled on approving the Mashantucket compact needed to allow both tribes to move forward with their plans. They added, because of that, the DOI does not necessarily represent their interest in the case.
MGM responded by saying if the tribes want to dismiss the case, then they need to join as defendants.
However, Samuel Daughety, representing the Mohegan Tribe; Keith Harper, representing the Mashantucket Tribe; and Connecticut Assistant Attorney General Mark Kohler said there is precedent that when an intervenor's interest is apparent, for them to seek a dismissal.
As a last-ditch effort to avoid the State's and the Tribes' limited intervention, MGM protests that rather than submit an answer to its complaint along with their request for limited intervention, the State and the Tribes submitted a Rule 19 motion to dismiss," the response stated. "Like the rest of MGM's opposition, this argument fails. The motion to dismiss clearly sets forth the defenses for which intervention is sought."
Interior Department officials are also seeking a dismissal of the case, saying their reconsideration of the compacts does not violate the Indian Gaming Regulatory Act.
Tribal Winds Projected Impact
The two tribes plan to invest up to $400 million in the East Windsor project, which would be named the Tribal Winds Casino. It is slated to have up to 2,000 slot machines and 120 gaming tables. Construction has yet to start on the project, and officials estimate it would take about 18 to 24 months for work to be completed.
Connecticut officials have signed-off on the plan in an attempt to keep tax revenue from going to Massachusetts. It is estimated that Tribal Winds would generate about $70 million in annual revenue for the state. Additional revenue would be generated for Connecticut communities, including about $8.5 million for East Windsor.
The competition for MGM could deal a serious blow to a Springfield casino, a nearly $1 billion project that has been struggling to meet financial projections. While it generated more than $21 million in revenue in October, its best performance in five months, MGM Springfield missed meeting its first year's revenue goals by nearly $145 million.
Similar Guides On This Topic