Company Run by Australia's 'Lambo Guy' Accused of Running an Illegal Lottery
Posted on: October 9, 2023, 06:48h.
Last updated on: October 9, 2023, 02:13h.
Regulatory authorities in the Australian states of Victoria and South Australia have launched investigations into Adrian Portelli and his company, LMCT+, over concerns it might be operating an illegal lottery. Portelli, a somewhat controversial media figure, has been dubbed "Lambo Guy" for his luxury sports car collection.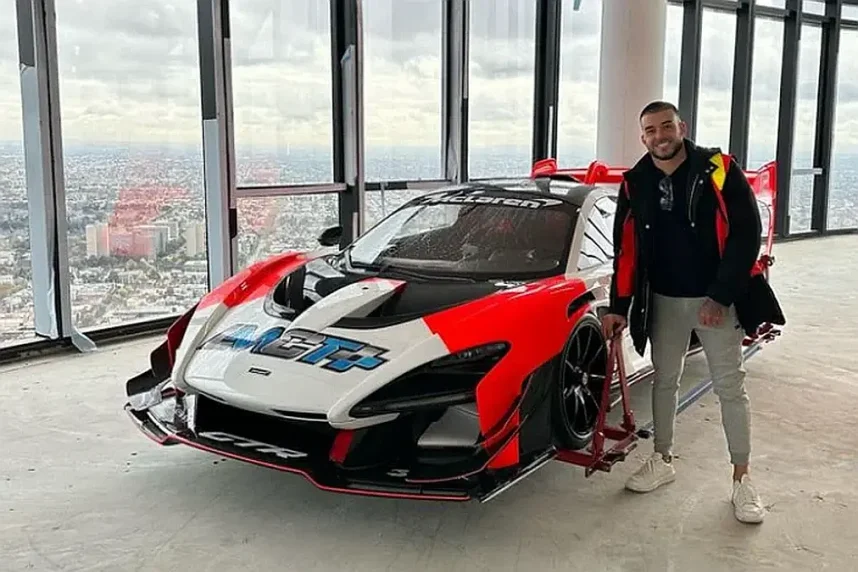 LMCT+, which Portelli launched in 2018, reportedly generated AUD60 million (US$38 million) in revenue last year by selling monthly subscriptions costing up to AUD100 (US$63.46).
LMCT+ operates a unique model, presenting itself as a buyer's club subscription with associated discounts on products purchased from various companies. Under a New South Wales license, the organization conducts lotteries through a system designed to help businesses attract customers by offering prizes.
However, regulators are questioning the legitimacy of the business after receiving several undisclosed complaints.
The business model has likely raised questions about the intersection of lotteries, buyer's clubs and potential consumer protection concerns. Authorities may investigate whether the company operates within the legal framework and adheres to lotteries and consumer rights regulations.
In response to the investigations, Portelli stated that LMCT+ is committed to full cooperation with regulatory authorities. He said he's confident that the company's operations comply with existing laws and regulations.
Leading the investigations are the South Australia's Consumer and Business Services and the Victorian Gambling and Casino Control Commission.
Controversial History
Portelli has had several recent controversies surrounding his extravagant lifestyle and legal troubles. Recently, he caught media attention after a luxury McLaren Senna was lifted 57 stories in the air by a crane to his penthouse. Afterward, questions emerged about the legality, safety and motivation of the operation.
Portelli also faces accusations of theft from his appearance on The Block, a popular reality TV show centered around home renovation and design. Contestants on The Block receive a budget to renovate properties before selling them at auction. They are able to keep any profit beyond the budget of the renovations.
Allegations have surfaced suggesting that Portelli may have taken items from the property he was renovating on the show without proper authorization. Portelli has denied the accusations.
The controversies have fueled speculation and discussion in social and traditional media. Critics argue that the incidents highlight a lack of responsibility and respect for the law. Supporters contend that the actions manifest his success and entrepreneurial spirit.
The McLaren now sits in Portelli's luxury penthouse at the Sapphire by the Gardens Tower in Melbourne's Central Business District. According to his comments, the AUD39 million (US$24.75 million) apartment is just a weekend hideout.