Harvest Music Festival Memorial Design Approved for Las Vegas
Posted on: September 5, 2023, 04:45h.
Last updated on: September 6, 2023, 09:19h.
The Clark County Commission on Tuesday approved a permanent memorial for the victims of the 2017 Las Vegas massacre. The memorial will be erected on two acres of the former Las Vegas Village. That was the site of the Route 91 Harvest Music Festival, which was interrupted by gunfire in what became the deadliest mass shooting in modern U.S. history.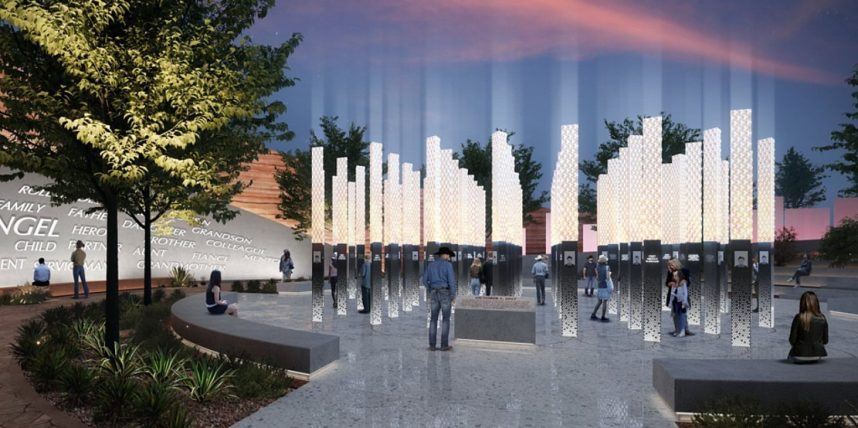 "Forever One" will include a wall inscribed with the victims' names. The wall will curve around 58 beams, called "candles," representing the victims. The memorial will also include a central "tower of light" and a space for intimate concerts.
According to JCJ's website, "Forever One" will serve "as a place for individuals to reflect, grieve, and remember those who lost their lives," as well as "a place to provide solace and healing for the community while also serving as a reminder of the importance of promoting peace, unity, and the prevention of violence."
JCJ, which has offices in seven U.S. cities, including Las Vegas, wrote that it conducted "listening sessions" with groups that included the families of the 58, survivors, and emergency responders to inform its design.
Five concepts were submitted to a memorial committee, which gathered input from family members of victims of the tragedy, survivors, and the public before deciding upon this design as its choice.
"We are grateful to the design teams, family members, survivors, and everyone who participated in this process to create a memorial to remember the events of 1 October," said Clark County Commission Chairman Jim Gibson, whose Commission District includes the festival site.
They Shall Not Be Forgotten
Some 58 people died of gunshot wounds from the shooting immediately or in the following few hours. Two additional victims died of their injuries in the following months. Though many memorial aspects won't include them, a report from the Las Vegas Review-Journal quoted committee chair Tennille Periera saying they would also be honored.
The memorial will be erected at Reno Avenue and Giles Street, near the Shrine of the Most Holy Redeemer. This Roman Catholic church became a refuge for victims of the massacre.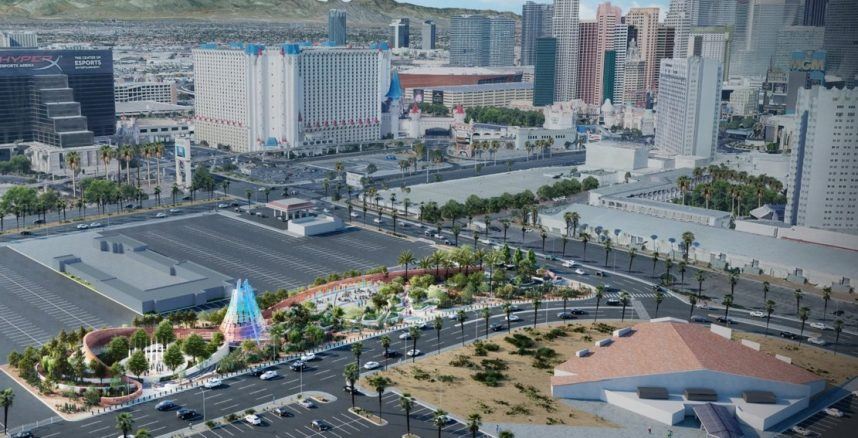 In 2022, North Dakota's Three Affiliated Tribes purchased 13 of the 15 acres of the original Las Vegas Village festival grounds, unused since the tragedy, for a reported $90M from MGM Resorts International. MGM donated the other two for the memorial.
Clark County Commission staffers must now identify a nonprofit organization to manage fundraising, construction, and maintenance for the memorial. That nonprofit will need to be approved for the tasks at a future commission meeting.