CoinYe West Enters Cryptocurrency Market with New Brand of Coins
Posted on: January 7, 2014, 05:30h.
Last updated on: January 6, 2014, 10:42h.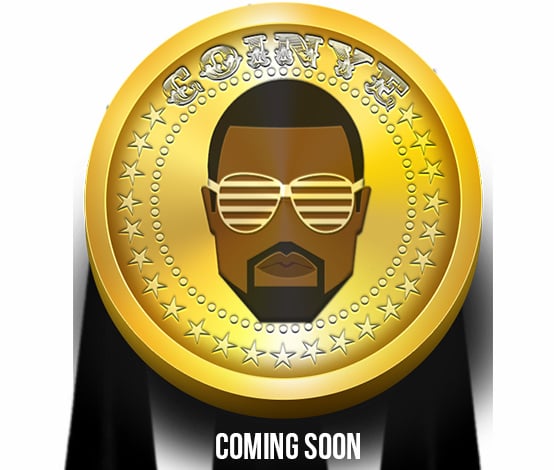 Branding your name onto an endless array of products is nothing new for major celebrities, but some new digital currency creators have definitely pushed the envelope this time. Because a new knockoff of Bitcoins that is set to launch on January 11 – with the cringe-worthy name of CoinYe West – hasn't even received Kanye West's papal blessing for the play on words.
CoinYe Oh CoinYe
Obviously, Kanye isn't the mastermind behind the technology here either, and no one is revealing who is. But in a recent interview with Vice.com – an online pub that encompasses all thinks hipster artsy-fartsy – the secretive creators said that "Coinye West is a cryptocurrency for the masses. Bitcoin is for hardcore money-hoarders, and Dogecoin was more for the Internet-meme crowds … Our goal with Coinye West is to make it easier for people to use cryptocurrency."
In case you've been living in a cave and are still unfamiliar with cryptocurrencies, they are essentially decentralized, unregulated, difficult-to-trace financial systems whose values are based solely on peer-to-peer market perceptions. These currencies' appeal has been the anonymity that accompanies their use; and while they  may have some legitimate online destinations, they have become infamous as the sole transaction currency for sites like Silk Road – a site that specializes in all things nefarious and illegal, from drugs to weapons to illegal services for hire. Although shut down and seized a few months back by the Feds, Silk Road quickly reemerged "under new management," and was back to business as usual, apparently with tighter encryptions and more secrecy than ever.
Because of their perception-only-based values, there have been wild swings for other existing cryptocurrencies; most notably the market leader Bitcoins, which has seen values veer from as low as $60 last Spring to over $1,000 in November, and as of this writing, rests at about US$953 – but that could change at any second.
A recent pronouncement from the Chinese government that their banks would no longer be allowed to carry out transactions with the digital currency saw U.S. exchange rates drop into the $600s, only to mysteriously bounce back up again not long after.
Plenty of Competition
There now appear to be somewhere in the neighborhood of 60 Bitcoin knockoffs, so CoinYe would hardly be Bitcoins' first competitor, if it takes off. Brands with names like Peercoin, Namecoin, Litecoin, Dogecoin and Ripple all are trying to ride the digital gravy train, which for Bitcoin has turned out to be largely based on sales of the equipment used to "mine" the currency – an ironic nod to the original gold miners in California, where those who sold miners' supplies typically made the fortunes that eluded most of the miners themselves.
As to whether CoinYe will be able to take a piece of the digital pie home – and whether Kanye West's  team will be suing for a "cease and desist" name change, or a piece of the action – remains to be seen.
We can only pray he doesn't name his next child Gold Out West.