Cleveland Browns Super Bowl Win Grave Potential Outcome for Sportsbooks
Posted on: September 3, 2019, 10:44h.
Last updated on: September 3, 2019, 11:02h.
The Cleveland Browns continue to attract much sports betting action across the country, and oddsmakers are voicing concerns on what a potential Super Bowl victory by the long-troubled team would mean for their 2018-19 NFL season outcome.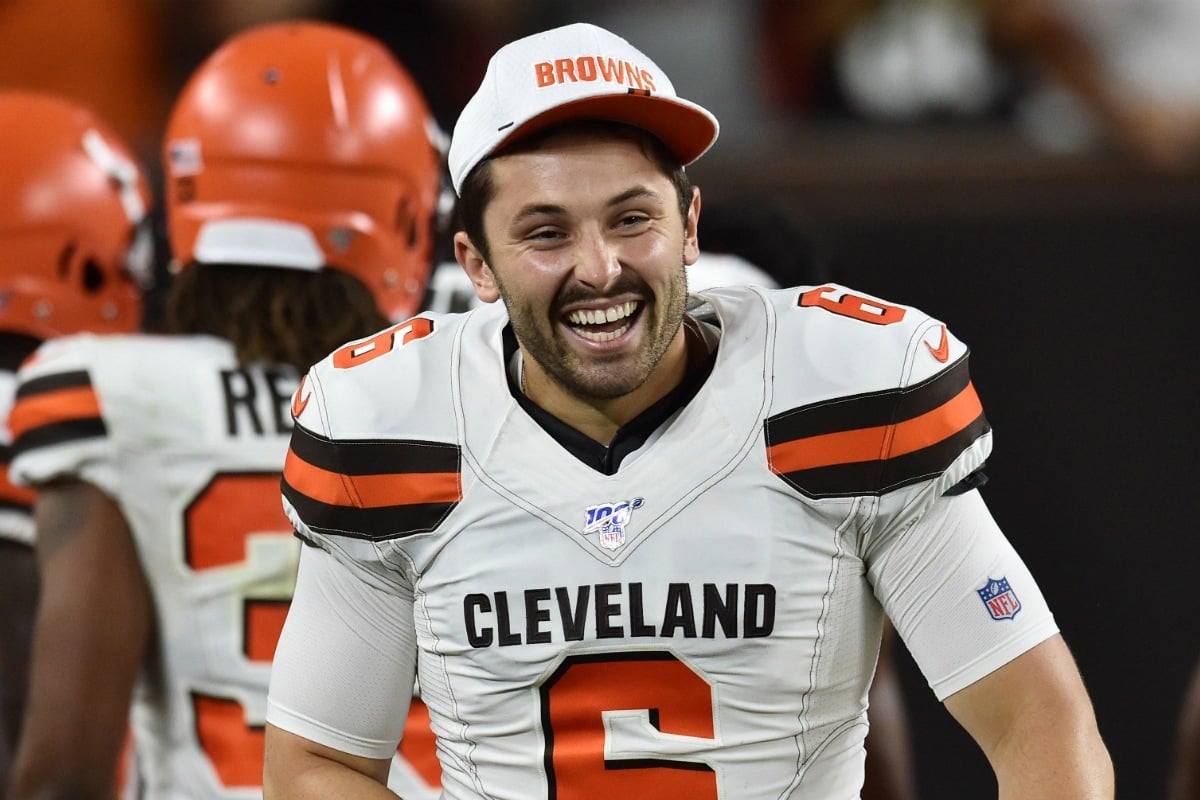 Week one kicks off Thursday night, and with it comes the end of preseason futures betting. So far, several books say the Browns have been their most bet team to win Super Bowl 54 on February 2, 2020.
We get absolutely throttled if the Browns win the Super Bowl," PointsBet Head of Content Matthew Chaprales told ESPN. "It's the biggest liability on the books since we came online in the US, and, frankly, it's not even close."
MGM's sportsbooks in Nevada have also taken more wagers on a Browns title than any other team. And William Hill reveals that's their case as well in Iowa, Nevada, New Jersey, and West Virginia.
Current title odds: Kansas City Chiefs (5/1), Patriots (6/1), New Orleans Saints, Chicago Bears, Philadelphia Eagles (12/1), Rams, Los Angeles Chargers (14/1), Browns, Pittsburgh Steelers (18/1).
Sports betting isn't legal in Ohio, but regulated sportsbooks are operational in neighboring Pennsylvania, West Virginia, and Indiana. The Ohio Legislature is expected to consider such gaming laws in its upcoming session. The state is home to four full-scale commercial casinos, as well as seven racinos featuring video lottery terminals.
Rams Lethargy
A Cleveland Browns Super Bowl win wouldn't be good for the aforementioned oddsmakers, but let's not get ahead of ourselves – the team has never won a Super Bowl and hasn't even made the playoffs since 2002. Cleveland also has one of the most difficult schedules in the NFL this year.
The Los Angeles Rams, however, went to the most recent big game, where they lost 13-3 in a snooze fest to the New England Patriots. But ahead of the team's 2019-20 campaign, oddsmakers say bettors aren't crowding their ticket windows with futures bets on the Rams.
"I can't get anybody to bet them," CG Technology director Tony DiTammaso told ESPN.
In an effort to entice some action, the Westgate SuperBook odds on the Rams have gone from 8/1 in March to 14/1 this week. That's a net difference of $600 on a $100 bet should the Rams win the Super Bowl.
Week One Spreads
The football calendar is the busiest and most profitable sports season for US oddsmakers. With college football underway, casinos are ready for the NFL year to kick off.
The action is already heating up. The South Point took a $30,000 three-team parlay on the Atlanta Falcons +4, Steelers +6, and Houston Texans +7 that would net $180,000.
The largest week one points spread is 9.5 points, which both the Seattle Seahawks are spotting the visiting Cincinnati Bengals, and the Philadelphia Eagles are giving the visiting Washington Redskins.
VSiN writer Josh Appelbaum says on a standard -110 point spread wager, bettors must win 52.38 percent of their games simply to break even. "This is part of why the house always wins," he said.