Chloe Kim Lives Up to the Hype, Wins Snowboarding Halfpipe Gold as Oddsmakers Predicted
Posted on: February 13, 2018, 01:00h.
Last updated on: February 13, 2018, 10:33h.
Chloe Kim emerged on Tuesday as the next Shaun White of US snowboarding.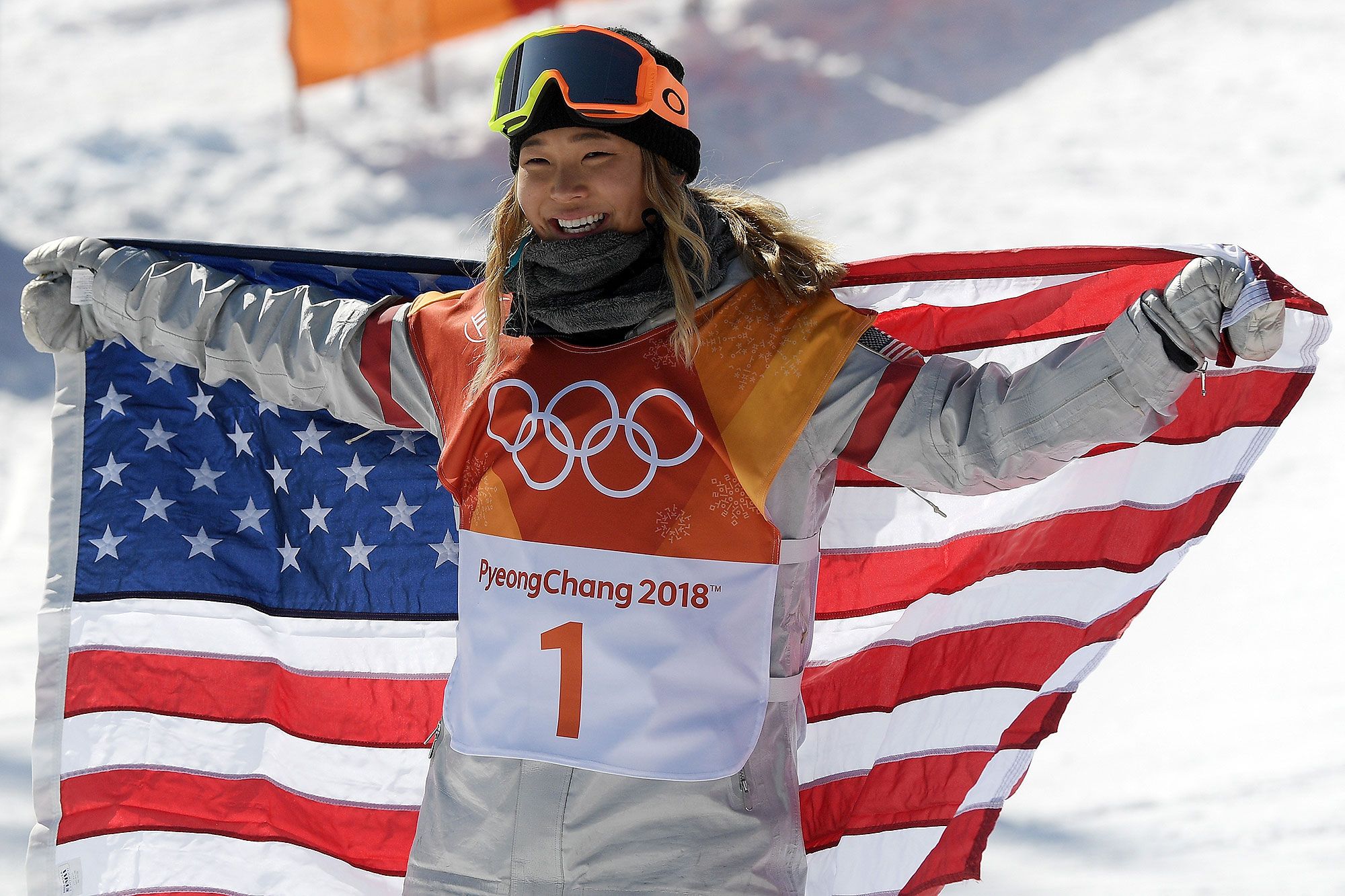 The 17-year-old phenom, entering her first Olympics after she was too young to compete four years ago, took to the halfpipe in PyeongChang under an exorbitant amount of expectation. She did not disappoint.
Despite it being her first Olympics, and the average age of her competitors about five years her senior, William Hill sportsbooks had Kim at a staggering -500, or 1/5, to win the Women's Halfpipe. That's implied odds of 83.33 percent, with every $100 wager netting gamblers just $20.
Kim seemingly had the finals wrapped up after her first of three runs after she scored a 93.75 mark. The highest score of the other 12 finalists in any run was 89.75.
"I'm a little overwhelmed," Kim said afterwards. "This has been a long journey. Going home with the gold is amazing."
The final competitor, Kim's third run was a victory lap, as she had already secured the gold. But she didn't hold back, and performend a nearly flawless 98.25. With the victory, Chloe Kim became the youngest woman to win an Olympic snowboarding gold medal.
Attractive Olympic Bets
The Summer and Winter Olympics aren't exactly busy times for Nevada sportsbooks, with the exception being when the games are played in North or South America. But for those well versed in certain events, bettors can find some attractive opportunities, as oddsmakers aren't as aptly skilled in setting lines on competitions like the luge as they are the NFL.
When Las Vegas oddsmakers miss the mark, bettors quickly entice sportsbooks to alter their lines. For instance, William Hill opened Kim's halfpipe odds at -250, but slashed it in half after a rush of money came in.
Those fortunate enough to print a ticket on -250 doubled their payouts compared to bettors late to the book.
Nevada gaming regulators lifted its Olympics betting ban ahead of the 2016 Summer Olympics in Rio. Only a select few events are thought to receive substantial action, and in the Winter Games, that's predominantly snowboarding, hockey, and skiing.
Upcoming Odds
Looking ahead at events that might interest US Olympic gamblers, snowboarder Shaun White, already a two-time gold medalist in the halfpipe (2006, 2010), is favored despite receiving 62 facial stitches following a crash in October. Nevada and online sportsbooks have him around +200 to win.
Skier Lindsey Vonn is a heavy favorite to win her second Olympic gold in the downhill at -125. The line means sportsbooks believe there's about a 56 percent chance of the American taking the top podium.
As for hockey, the NHL isn't participating, meaning the best US players aren't in South Korea.
Regardless, a decent amount of money has been placed on the Americans, shortening them to 12/1 at William Hill. Only the "Olympic athletes from Russia" (-115), Canada (+225), Sweden (+400), and Finland and Czech Republic (10/1) are shorter.