Chinese Government Card Swipe Crackdown Hits Macau
Posted on: May 24, 2014, 05:30h.
Last updated on: June 13, 2022, 10:09h.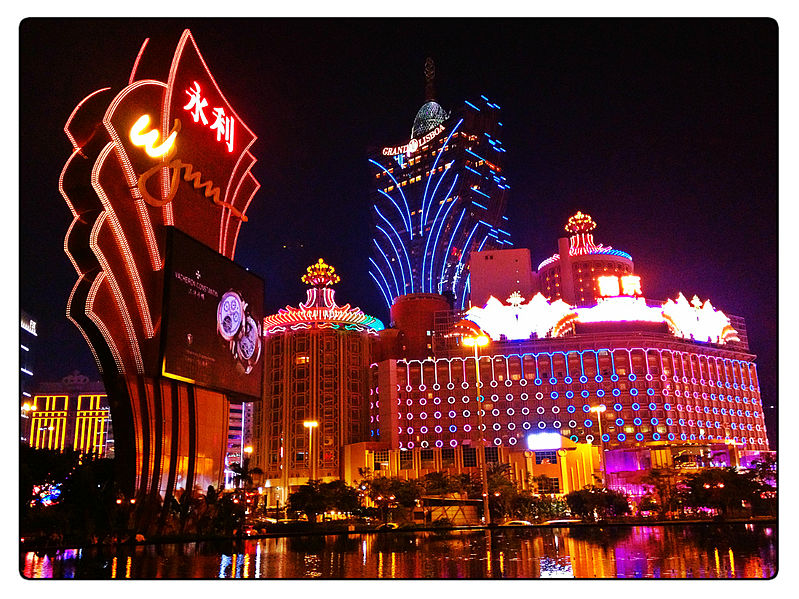 The effect of China's imminent crackdown on the use of hand-held card swipers is being felt in Macau, with the Wynn Macau witnessing its biggest market decline since October 2011.
Macau's casino economy has soared over the last few years, so much so that it now eclipses Las Vegas as the gambling capital of the world, but the Chinese government's sudden enforcement of a ban on illegal money transfers has investors worried; Wynn Resorts Ltd. fell recently to 8.5 percent at the close in Hong Kong trading, while MGM China Holdings Ltd. dropped 8.2 percent for the same period. The Galaxy Entertainment Group Ltd., meanwhile, fell 7.6 percent, while Sands China Ltd. dropped 4.6 percent, and SJM Holdings Ltd., 6.6 percent.
Visitors to Macau from the mainland are permitted to bring no more than 20,000 yuan ($3,200) into the gambling hub and may only withdraw 10,000 yuan per day, per card, from cash machines. To swerve the restrictions, tourists are able to buy goods from local pawn shops using their debit cards and then trade them for local currency with the same pawnbroker.
Illegal Card-Swiping Amounts to $6 Billion
However, the increasing use of card-swiping machines in casinos has not only caused a slump in Macau's pawnbroking industry, but it's also got the Chinese authorities jittery about tens of billions of yuan in illegal funds which are being taken out of the mainland and into Macau.
According to Karen Tang, an analyst at Deutsche Bank AG in Hong Kong, funds obtained through illicit card-swiping in Macau are estimated to amount to $6 billion per year – that's about 12 percent of mass market turnover.
Macau police made 12 arrests involving pay card fraud cases in February and March of this year. Six people were arrested on February 18th, with UnionPay card terminals, account books and HK$700,000 of cash seized. Then, on March 6th, police said they had arrested four more people, with three China UnionPay card terminals, purchase receipts and HK$920,000 confiscated; two people were arrested eight days later and police found four payment terminal devices, 304 bank cards, authentication machines, card consumption receipts, Chinese travel permits and more than HK$3.4 million ($438,000) in cash.
While China announced it would be imposing restrictions on the use of state-backed debit card company UnionPay, the company itself told press that it works closely with the authorities to combat all forms of illegal bank card use.
Visa Restrictions
Meanwhile, the state-owned China Central Television station reported Macau may also face a tightening of control of its visa applications. Macau visitors who didn't travel on to a third-party country could receive a stamp on their passport, which would jeopardize future visa applications.
The boom in Macau in recent years has been in part due to the expansion of Chinese tourism, which has in turn been fueled by the emergence of a newly wealthy middle-class and a relaxation by the Chinese government on the restriction of movement for its citizens. These new restrictions would be another source of anxiety for Macau's investors.
However, Union Gaming analyst Grant Govertsen urged investors not to panic, saying,  "Judging from past experience, it's often all bark and no bite. The shortening of a visitor's stay or the stricter use of cash cards won't necessarily curb the gamblers' capacity to gamble."
Similar Guides On This Topic