China Releases Crown Resorts Employee, But VIP Exec Still Detained
Posted on: November 14, 2016, 11:00h.
Last updated on: November 14, 2016, 10:01h.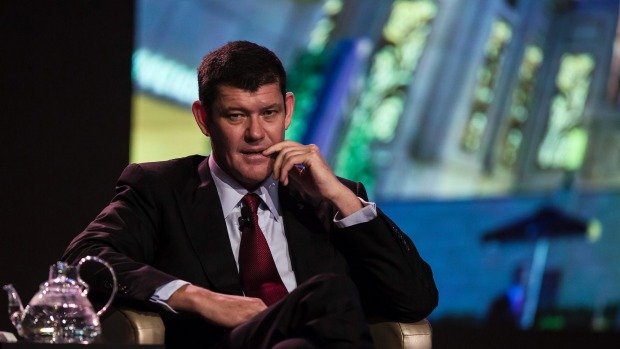 China has released a Crown Resorts employee connected to last month's investigation into possible illegal gambling crimes committed by the Australian resorts company.
In total, 18 Crown employees were detained in China.
Three were Australian citizens, while the 15 others were Chinese nationals.
Crown confirmed over the weekend that Jenny Chiang, a 33-year-old executive assistant, had been released.
The Australian, the most-read newspaper in Australia, reports that Chiang has worked for Crown Resorts since 2011.
Neither China nor Crown released any other details on the status of the 17 additional detainees. Among them is Jason O'Connor, a Crown executive who heads up the company's international VIP operations.
Deadline Approaching
China has stayed relatively quiet on its Crown actions, but the country has made no secret that it wishes to suppress illegal gambling. President Xi Jinping has directed law enforcement agencies to impede residents from gambling in Macau or at foreign casinos.
Gambling is illegal throughout China, with the exception of Macau.
Under Portuguese control until 1999, Macau joined the People's Republic of China 17 years ago. But its transfer came with a sovereignty stipulation that granted the city immunity from certain mainland restrictions and laws.
Its special administrative classification opened the doors to casinos, and the city has generated more gambling winnings in the last decade than any other place on Earth.
In 2013, gambling revenues hit $45 billion, but Jinping's assault on gaming and VIP touring operators catering to the wealthy elite has sent income south. Macau earnings fell to $28 billion in 2015.
Under China's agreement with Australia, the country has 37 days from the time of detention to announce what charges the captives are being held on.
The 18 were apprehended on October 14, meaning China must announce charges or release the workers by November 21.
Status Unknown
O'Connor is responsible for targeting Chinese residents and bringing them to Crown properties. Advertising gambling activities in China is illegal, but companies sidestep the law by simply marketing their resorts as tourism destinations.
China believes Crown, as well as other casino companies, are trying to attract the money that is no longer being wagered in Macau.
In the meantime, O'Connor is thought to be living in rather dismal conditions. Chinese jails and prisons are notorious for violating basic human rights.
Stuart Foster writes about his imprisonment in Southern China on PrisonLegalNews.org, "I assembled Christmas lights for up to 10 hours a day. The inner cell was the same size but held 30 prisoners, all sleeping on the concrete floor. There were no blankets or pillows and the room was so crowded that most prisoners slept on their sides with arms draped over each other like embracing couples."
Crown Founder James Packer is working to free his staff. Though the billionaire has stepped away from the company in recent months and reduced his ownership stake, Packer said last month that his "number one priority is to be able to make contact and to ensure they are all safe."