China and Philippines Presidents to Discuss Online Gambling War at Upcoming Meeting
Posted on: August 13, 2019, 06:58h.
Last updated on: August 13, 2019, 02:19h.
The presidents of China and the Philippines – respectively Xi Jinping and Rodrigo Duterte – plan to meet later this month to discuss the controversial subject of cross-border online gambling.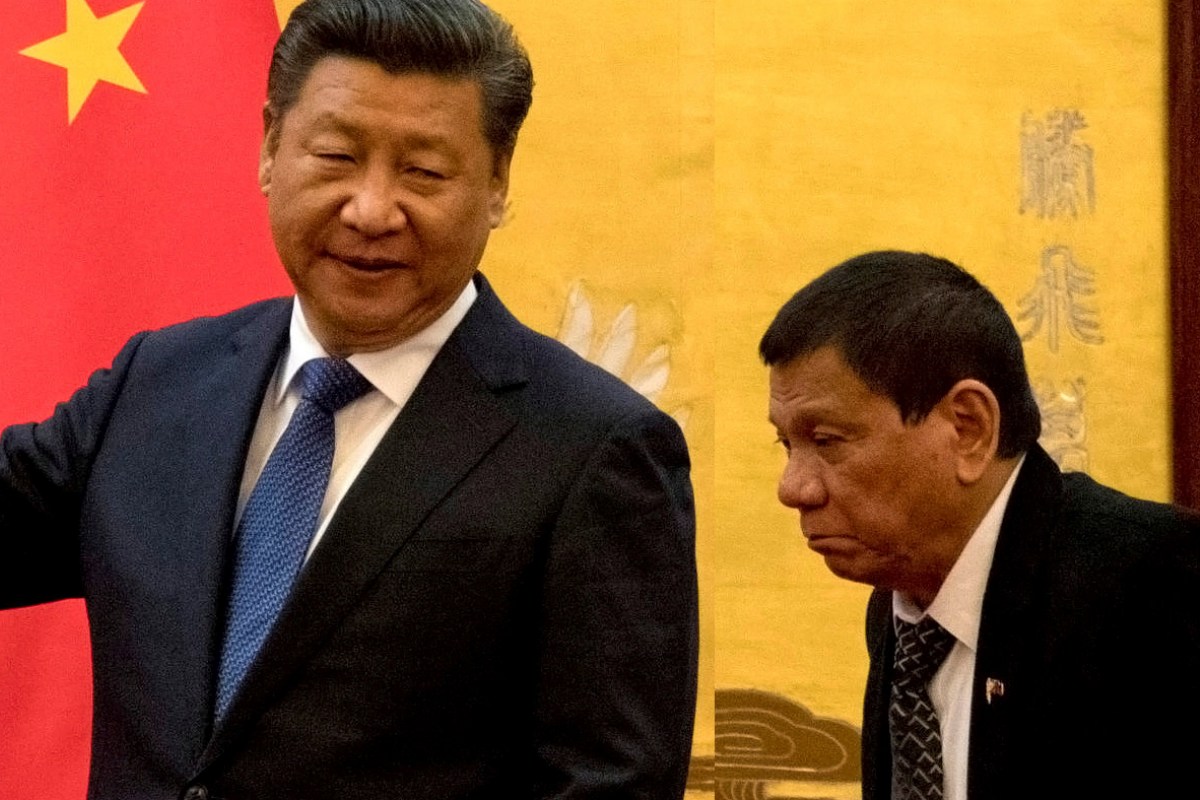 Last week, the Chinese Embassy located in the Philippines capital of Manila urged federal authorities to better regulate online gaming and crack down on internet casino operators that cater to players in the People's Republic.
The release specifically recommended that Filipino law enforcement agencies "take concrete and effective measures to prevent and punish" illegal interactive platforms that accept customers located in China.
Philippines Finance Secretary Carlos Dominguez III said in a statement that Xi and Duterte are scheduled to meet later this month and will discuss the situation at that time. In the interim, Dominguez said the country was "addressing the issues raised" by the Chinese Embassy.
Foreign Workers in Philippines
China argues the Philippines offshore gaming operators – known as POGOs – are illicitly targeting its people who are legally barred from most forms of gambling. The People's Republic also contends that Filipino casinos are luring Chinese nationals to work their internet gaming rooms to communicate with Chinese people in their native Mandarin language.
Aside from its state-run lottery and sports lottery, Chinese citizens are prohibited from gambling. That's despite Macau, the world's richest casino hub, being a Special Administrative Region of the People's Republic that is immune from mainland laws.
China has said its citizens who accept a job in the Philippines gaming industry have reported being subjected to "modern slavery," with their passports confiscated, long hours and little play, and physical abuse.
The Philippine Gaming and Amusement Corporation (PAGCOR) says there are currently 55 licensed POGO businesses in operation. There's an estimated 100,000 Chinese workers in the industry.
The Chinese Embassy issued its statement following PAGCOR deciding to transport Chinese nationals employed by POGOs to "self-contained communities."
The Chinese Embassy said it "expresses its grave concern over such potential move by PAGOR, which may infringe on the basic legal rights of the Chinese citizens concerned, and strongly urges the Philippine government to effectively protect the legitimate rights and interests of Chinese citizens in the Philippines."
One-On-One Showdown
Duterte was against most forms of gambling – especially internet casinos – in the early days of his administration. But that stance has eased in recent months because of the large amount of tax revenue gaming is delivering to his federal government.
China charging that its citizens are being denied basic legal rights certainly isn't the first time Duterte's administration has received such accusations. The controversial leader has been subjected to UN investigations for his war on drugs, which has led to the deaths of more than 5,000 suspected dealers involved in the illegal narcotics trade.
In response to the UN probe, Duterte said, "I will not answer a Caucasian. You must be stupid. I am a Filipino. We have our courts here. Justice is working here."
Xi is a skilled negotiator who expects to get his way. His country is currently engulfed in an ongoing trade war with the US. China was recently deemed a currency manipulator by President Donald Trump's administration.