Casino Fined Record $75 Million For "Willful" Money Laundering Violations
Posted on: June 8, 2015, 01:50h.
Last updated on: June 8, 2015, 01:51h.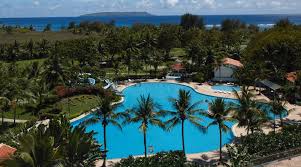 A Pacific Island casino has been fined a record $75 million for violation of anti-money-laundering regulations.
The US Financial Crimes Enforcement Network FinCEN said this week that the Tinian Dynasty Hotel & Casino in the Northern Mariana Islands was guilty of a "willful and egregious" flouting of the Bank Secrecy Act for failing to file thousands of CTR (currency transaction reports).
The islands are an unincorporated territory of the United States and therefore liable to abide by its laws.
Since the passage of the Money Laundering Control Act 1986 it has been a requirement for all US financial institutions to file a CTR to FinCEN for any currency transaction over $10,000, as a measure to combat money laundering.
The act essentially eliminated the "right to financial privacy" by declaring that a financial institution would no longer be held liable for declaring suspicious financial transactions to the authorities.
Financial Clampdown
While banks have abided by these laws for the best part of two decades, FinCEN has recently clamped down on the casino industry, where the relationship between operator and high-rolling client has traditionally been more discreet.
Last year, The Trump Taj Mahal in Atlantic City was fined $10 million for violation of the Bank Secrecy Act, but this has been dwarfed by the penalty issued to the owners of the Tinian Dynasty, Hong Kong Entertainment (Overseas) Investments.
"Tinian Dynasty failed to develop and implement an anti-money laundering (AML) program," said FinCEN. "No member of Tinian Dynasty staff was delegated responsibility for day-to-day compliance with the BSA.
The casino failed to develop and implement policies and procedures designed to ensure AML compliance, or to detect suspicious transactions; it also never conducted an independent test of its systems to ensure compliance.
Further, casino personnel were not trained in BSA recordkeeping requirements or in identifying, monitoring, and reporting suspicious activity."
Undercover Agent
Not only did investigators discover thousands of unfiled CTRs on the casino's premises, they also determined that casino employees would instruct its clients on how best to conduct transactions to avoid the scrutiny of law enforcement.
One agent, posing as a representative of a Russian high roller, was told by the casino's VIP manager that he was free to gamble with large amounts of currency and the casino would not report the resulting transactions.
"Tinian Dynasty didn't just fail to file a few reports," said FinCEN director Jennifer Shasky Calvery. "The casino operated for years without an AML program in place.
It failed to file thousands of CTRs and its management willfully facilitated suspicious transactions and even provided helpful hints for skirting and avoiding the laws in the US and overseas.
Tinian Dynasty's actions presented a real threat to the financial integrity of the region and the US financial system."
Most Read