Casino Bus Driver Arrested for DUI in California, Potential Tragedy Averted
Posted on: March 28, 2018, 03:00h.
Last updated on: March 28, 2018, 12:57h.
A female casino bus operator was arrested for DUI Sunday morning after law enforcement received numerous 911 calls reporting erratic driving.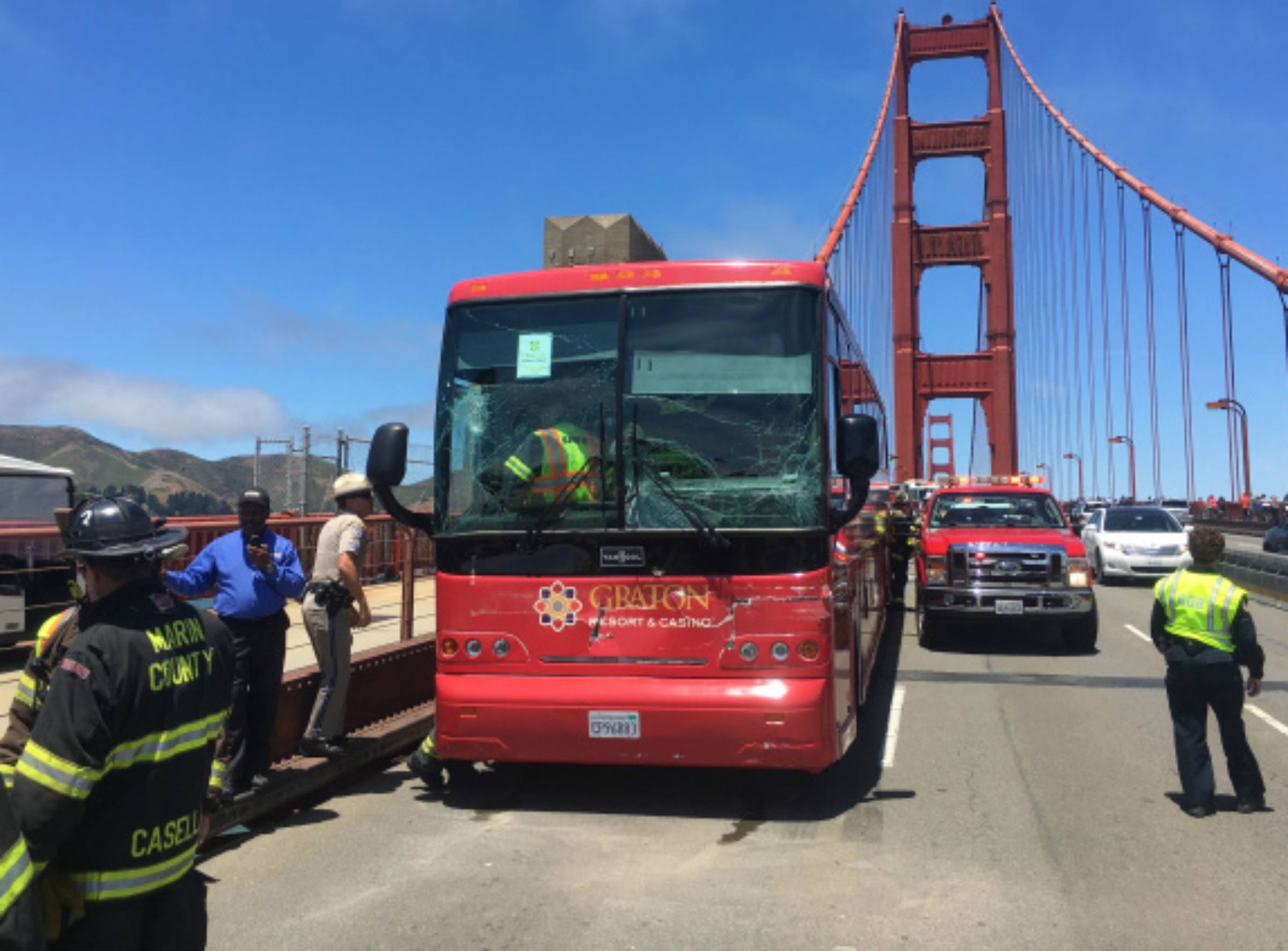 Transporting 40 passengers from San Francisco to the Graton Casino some 50 miles north, riders say it quickly became apparent that driver Angela Teasley, 34, was in no condition to operate a vehicle.
According to the California Highway Patrol (CHP), the 2004 charter bus struck a rail on the Golden Gate Bridge around 9:15 am while traveling northbound on US-101.
At least one passenger called 911 to report Teasley's erratic driving, as did other motorists who later told CHP that the bus was passing vehicles on the highway's shoulder.
"Multiple units attempted to get in position to conduct an enforcement stop as the bus drove through Petaluma," the police report explains. "Due to the delay in information being relayed, CHP units were unable to get in front of the bus."
Teasley's wild ride didn't end until she reached the trip's planned destination. Once at the Graton Casino, police performed sobriety tests where they determined her to be almost four times over the legal blood alcohol content limit of 0.08 percent.
Graton is a tribal casino owned and operated by the Federated Indians of Graton Rancheria. A Graton Casino bus also rear-ended a car on the Golden Gate Bridge in July of 2017, but no one was severely injured.
Casino Bus Crashes
Fortunately for the 40 passengers and other motorists on the road, the vehicle avoided a more serious accident before arriving at Graton. Thousands of casino bus trips are completed safely each day, but the accidents that do occur garner plenty of media attention, and there hasn't exactly been a shortage of incidences in recent years.
In the fall of 2016, a casino bus traveling near Palm Springs failed to recognize nearly stopped traffic in a construction zone.
The charter slammed into the back of a semi-truck at an estimated speed of 65 MPH, killing 13 including the driver, and injuring 31 others. The driver was later determined to have fallen asleep.
And a year ago this month, a casino bus in Mississippi became trapped on railroad tracks and was struck by an oncoming freight train. The collision killed four passengers and injured 40.
Charters Remain Safe
Casinos typically partner with transportation companies to bring gamblers to their floors. The parties often enter into agreements where riders are given slot credit or other promotions that equal their fares.
The Graton Casino website says its San Francisco shuttle is operated by Storer Coachways, a company based in Modesto, California. For $10, passengers can travel roundtrip from pickup locations in Alameda, Oakland, and Richmond to the casino.
With a Graton Casino loyalty card, each passenger can choose $10 in free slot play or $15 table game credit.
Regional casinos rely heavily on casino buses to transport gamblers to their venues. The trips are especially popular with older generations.
While the headlines might make some weary regarding traveling on a casino bus, statistics from the US Bureau of Transportation report they remain rather safe. Of the 37,461 highway accident fatalities in 2016, just 40 were bus passengers.
Similar Guides On This Topic