Casino Association of New Jersey Names Ocean CEO Terry Glebocki President
Posted on: May 12, 2021, 12:01h.
Last updated on: May 12, 2021, 11:45h.
The Casino Association of New Jersey (CANJ) has found its next president by way of Terry Glebocki, She is a longtime veteran of Atlantic City's gaming industry who is currently the chief executive officer of Ocean Casino Resort.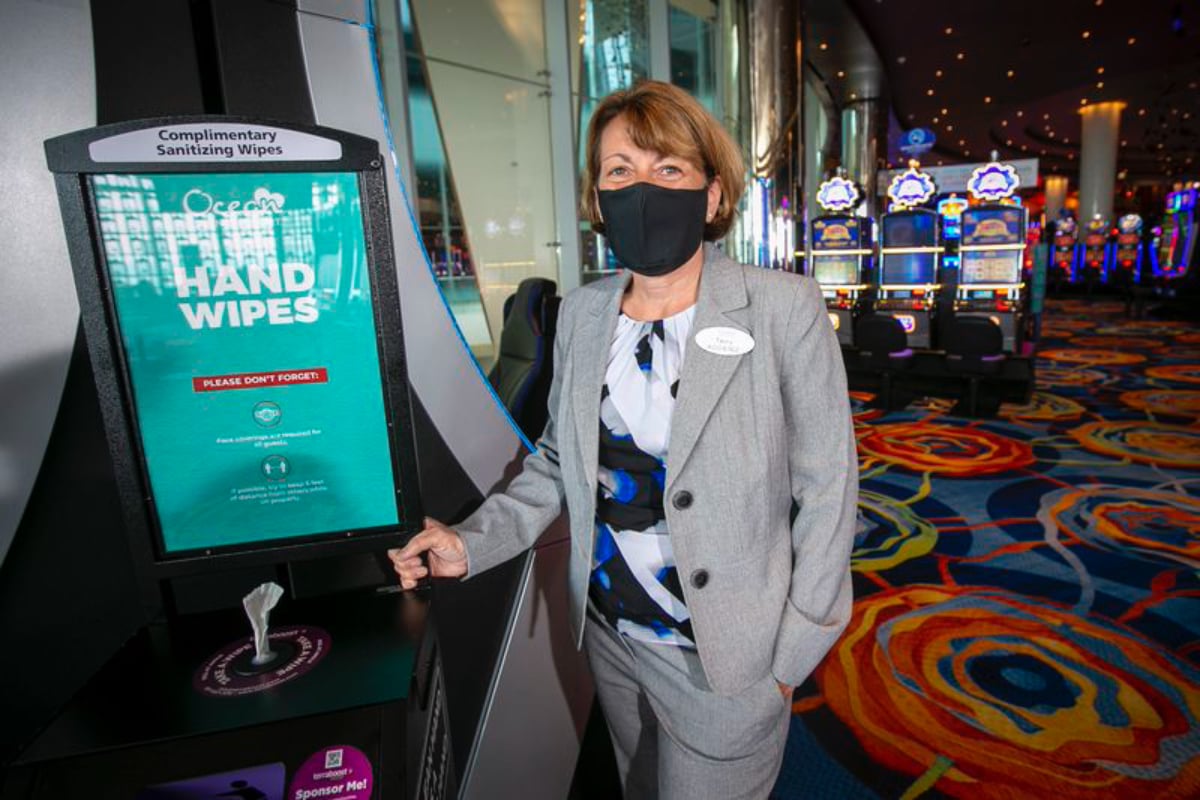 CANJ needed to find a successor for Steve Callender, who announced his retirement in March. The leading trade organization representing the interests of Atlantic City's nine casinos in the New Jersey Trenton capital said its members selected Glebocki to head the group. 
"I am privileged and honored to succeed Steve Callender," Glebocki said in a statement. "Steve successfully led our organization during the COVID-19 pandemic, and we are grateful for the strength and leadership he has shown in these unprecedented times.
With her appointment, Glebocki becomes the first female to head the CANJ. 
Big Shoes to Fill
Glebocki replaces Callender, who has been involved in Atlantic City since the town took its first legal bet back in 1978. Callender worked his way up from a table game dealer at Resorts to overseeing many of the town's casino resorts.
Callender most recently served as regional president of the newly formed Caesars Entertainment. The company operates Caesars, Harrah's, and Tropicana in town. 
Glebocki takes his place with more than three decades of her own experience in Atlantic City. Her career in the beachfront gaming town dates back to 1987 when she was the assistant controller of the Bally's Grand. The Boardwalk resort would later become the Atlantic City Hilton, and eventually, the Atlantic Club. 
Glebocki joined former President Donald Trump's Trump Entertainment Resorts in 1991 to become the casino operator's VP of finance. She held that position until 2007 when she joined the Revel Entertainment Group, the company that would take five years to open the $2.4 billion Revel Casino Hotel.
Revel closed in bankruptcy in 2014 before eventually reopening as Ocean in 2018. Glebocki, who at the time was working as the executive vice president of Tropicana Entertainment, returned to the former Revel in early 2019 as CFO. Ocean, then fully owned by New York hedge fund Luxor Capital, named her CEO the following December.
Women Leadership
The days of the board rooms and executive suites of casino resorts in Las Vegas and Atlantic City being dominated by men are long gone. 
MGM Resorts followed Ocean's lead in early 2020 when it appointed Melonie Johnson to run its Borgata. Today, three of the nine casinos in town are headed by women. Along with Glebocki and Johnson, Jacqueline Grace is the senior vice president and general manager of Tropicana. 
Johnson was the first African-American woman to be named to lead an Atlantic City casino, and Grace the second. 
"I am proud of my fellow female executives who are paving the way for other talented women to join the leadership ranks, further transforming the gaming industry into a more diverse and dynamic workplace," Glebocki added this week.