Carl Icahn Stands Behind Billionaire Pal Donald Trump, as Others Abandon Ship
Posted on: August 10, 2016, 11:48h.
Last updated on: August 10, 2016, 01:09h.
Billionaire casino owner Carl Icahn is coming to the defense of his longtime friend and GOP presidential nominee Donald Trump. After consecutive weeks of controversy and falling polling numbers for The Donald, Icahn is making the media rounds in an effort to bolster Trump's campaign.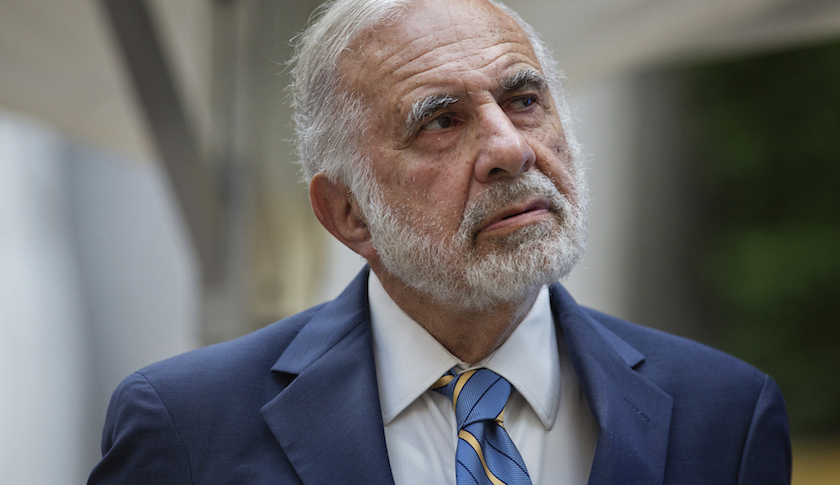 Of course, Icahn himself hasn't had the best few weeks. Last week, the eccentric business mogul announced he would be closing the Trump Taj Mahal in Atlantic City after Labor Day. Nearly 3,000 workers will be out of a job, while Icahn says he'll be out almost $100 million.
Trump, meanwhile, is on damage control after a much-publicized rift with the Gold Star family of a deceased Muslim-American solider. And now the Republican candidate is facing backlash after certain media outlets believe he suggested violence against his Democratic opponent Hillary Clinton in remarks he made during a rally on Tuesday in North Carolina.
"If she gets to pick her judges, nothing you can do, folks," Trump said, in reference to Clinton selecting US Supreme Court justices, should she win the presidency. "Although the Second Amendment people, maybe there is. I don't know."
Appearing on CNBC's "Halftime Report" program on Tuesday, Icahn said his support for Trump is unwavering. "I think it's extremely important for this country to see Trump win," Icahn stated emphatically.
Gambling on a Long Friendship
Icahn covered a host of topics during his telephone interview with CNBC. From the economy to Trump's vision for America, the serial investor opened up and made his opinions known.
The 80-year-old rescued the bankrupt Taj Mahal in February and planned to invest $100 million into renovating the property. Ongoing struggles in Atlantic City and a union strike forced Icahn into closing the once-grand casino resort.
Icahn spoke at length to CNBC, but it was an off-the-cuff remark about one Trump demographic that's gaining the most media attention this morning.
"If he sticks to what he's doing, I certainly do not understand why any worker, any middle class worker, you know, the Archie Bunkers of the world . . . Those guys are going to vote for him, because they're smart guys," said Icahn.
For those too young to remember the classic television series All in the Family, the Archie Bunker character often showed intolerance towards minorities.
Icahn later defended the comparison by saying, "Archie Bunker is a middle-class guy, somewhat educated even, that doesn't know where his next check is coming [from]. Why the hell should he vote for a system that is not giving him a good paying job?"
As various Republicans, including South Carolina Senator Lindsey Graham, continue to denounce Trump's candidacy, his casino industry friends are standing tall.
Phil Ruffin, another multibillionaire, remains in the Trump corner. Ruffin and Trump are partners in the Trump International Hotel Las Vegas, and Ruffin spoke at last month's Republican National Convention. Ruffin also owns Treasure Island, aka TI, on the Las Vegas Strip.
Hipper Polls
According to the Real Clear Politics (RCP) average, Clinton is 7.7 points ahead of Trump, with just 90 days to go before Americans cast their votes in November.
When it comes to betting on the outcome, the spread is even more dire for Trump. RCP shows Clinton with a 76 percent chance of winning the presidential election, compared to Trump at just 24 percent. Clinton is also leading in the key battleground states of Pennsylvania, Michigan, Ohio, and Florida.
But in this most unconventional election season ever, history would indicate that no one should count Trump out with three months left to sway voters.