Canelo vs. GGG Rematch Back On Thanks to 'Hail Mary' Negotiations
Posted on: June 15, 2018, 07:00h.
Last updated on: June 15, 2018, 07:32h.
Canelo Alvarez and Gennady Golovkin will meet in September for their highly anticipated rematch, after last minute negotiations saved a fight that appeared to be dead in the water just hours earlier.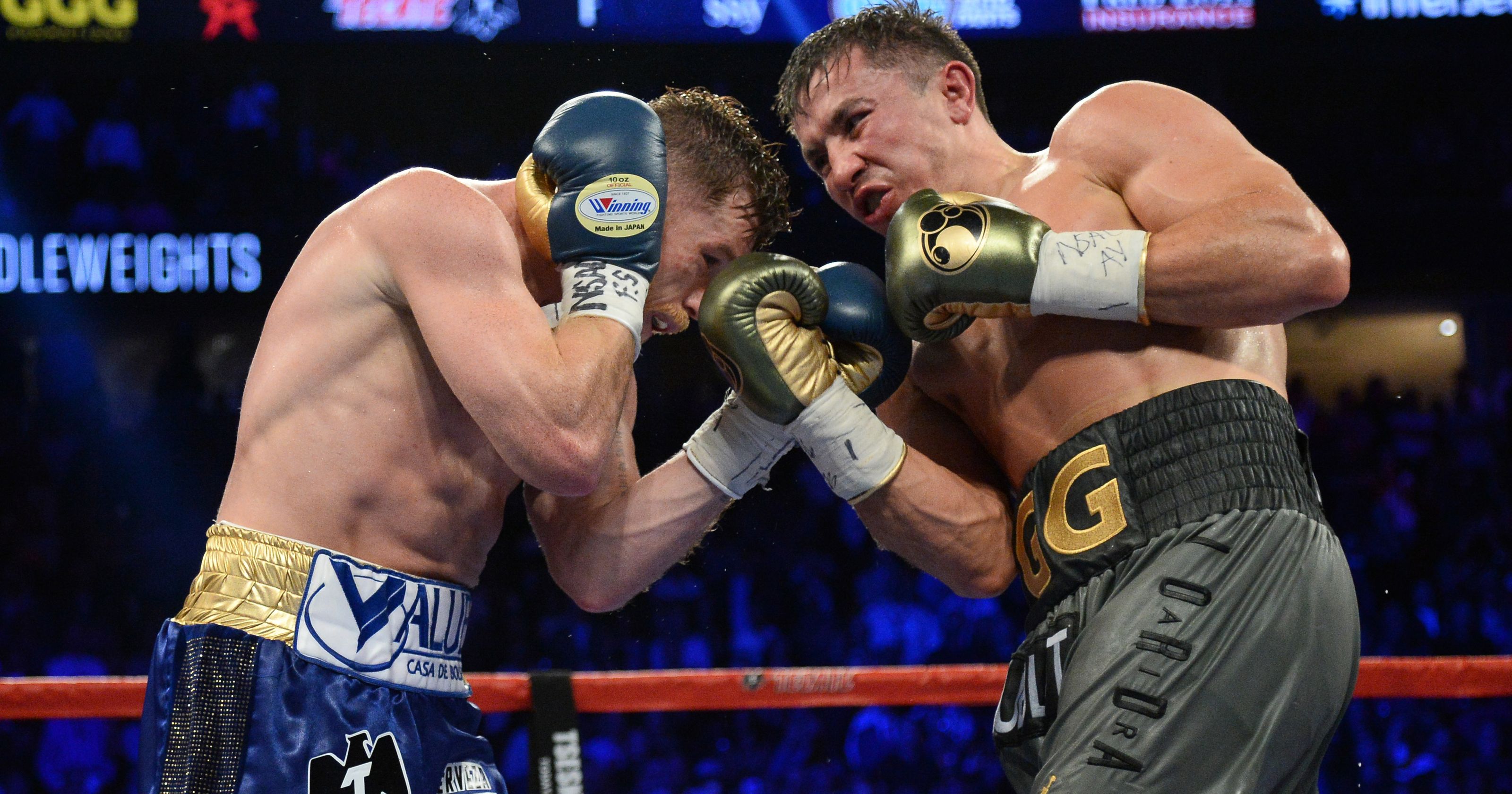 While a noon Pacific deadline came and went on Wednesday, an 11th hour plan was agreed to by both sides, setting up the fight for September 15 at T-Mobile Arena in Las Vegas.
Details of Agreement Unknown
So far, neither side has said exactly what the final deal entails. The contracts have yet to be written, and neither fighter has officially signed on, though everyone is in agreement that they are both on board.
In the last week, the main sticking point was how revenue would be split between Alvarez and Golovkin. While Alvarez had originally asked for 65 percent, and GGG had demanded an even split, the two camps had both given up a little ground in order to get within spitting distance of a deal.
But with negotiations dragging on, Golden Boy Promotions – the organization that promotes Alvarez – set a noon deadline on Wednesday for Golovkin to accept their final offer, which would have seen Alvarez get 57.5 percent of the proceeds from the fight.
Once that deadline passed, Golden Boy CEO Oscar De La Hoya told ESPN that "there is no fight," and it appeared that fans would have to wait until at least 2019 to see a rematch between the middleweight rivals.
But while De La Hoya was making those comments, Golden Boy President Eric Gomez was still talking to Golovkin promoter Tom Loeffler about a potential solution that would make both sides happy. According to a report by ESPN, executives from the MGM Grand even got involved, coming up with a change to the contract that both sides were willing to agree to in order to make the fight work.
"We threw a Hail Mary and it was caught," Gomez told ESPN. "The fight's done."
Controversial First Fight Makes for Can't Miss Rematch
Assuming it goes off without a hitch, the Canelo vs. GGG rematch should be the biggest boxing event of the year. It will come almost a year to the day of their first bout, which ended in a controversial draw.
While most people felt that Golovkin had won a reasonably close fight, it was judged as a draw. Infamously, Judge Adalaide Byrd scored it 118-110 in favor of Alvarez – a decision that made little sense to anyone who watched the fight.
Originally, a rematch had been scheduled for Cinco de Mayo. But Alvarez was suspended after testing positive for clenbuterol, leading to a six-month suspension from the Nevada State Athletic Commission.
Golovkin quickly arranged a much less lucrative replacement fight against Vanes Martirosyan in California.
Golovkin will enter the rematch as the unified middleweight world champion, and as the betting favorite. That position should come with respect, Loeffler said, and it was getting that respect that was most important to GGG in negotiations.
"Gennady is happy he is getting the respect, and I'm happy we're able to participate in the biggest fight in the sport of boxing," Loeffler told ESPN. "It's a huge fight for both guys. I think it's going to be a much bigger promotion than first time out."