Canelo Alvarez vs. GGG 2 Canceled, Promoters Look for Fresh Meat for Golovkin
Posted on: April 4, 2018, 08:00h.
Last updated on: April 4, 2018, 08:24h.
The Canelo Alvarez vs. Gennady "GGG" Golovkin rematch is off. The underdog Canelo withdrew from the fight this week ahead of his scheduled appearance before the Nevada State Athletic Commission (NSAC) where he'll attempt to explain two recent failed drug tests.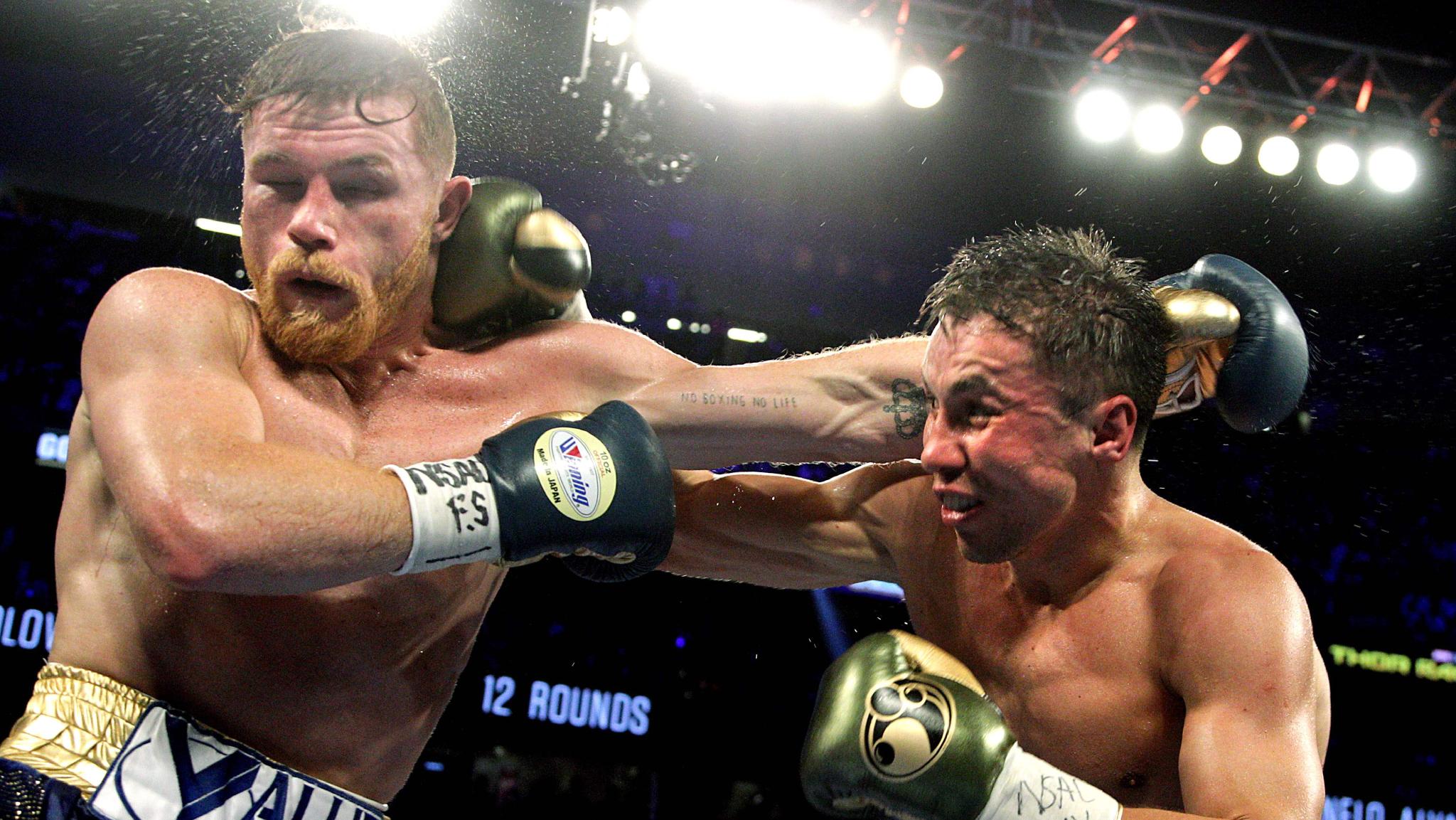 While training in his hometown of Guadalajara, Mexico, Alvarez tested positive on February 27 and February 20 for the banned performance-enhancing drug clenbuterol. The boxer's camp blamed contaminated meat for the failed urine tests.
Mexican cattle farmers have been known to illegally mix clenbuterol into livestock feed in order to produce leaner meat. Clenbuterol is a powerful stimulant that increases one's metabolic rate, which in turn burns fat.
Facing a likely one-year suspension when he goes before the NSAC, Alvarez's promoter Golden Boy Promotions said this week the May 5 fight at Las Vegas' T-Mobile Arena must be canceled.
"As you all know there is a hearing on April 18 and it's extremely unlikely this will get properly resolved by then and we need enough time to promote this fight," Golden Boy President Eric Gomez told reporters. "Given the current regulations in Nevada we have been advised, and it is unfortunate, that Canelo won't be cleared to fight in May."
The highly anticipated Canelo vs. GGG rematch came as a result of a controversial 12-round draw during their clash in September.
Many thought GGG won, but judge Adalaide Byrd scored it in Alvarez's favor. Byrd was sidelined by the NSAC after the September fight, and only returned last month.
Sportsbooks Lose Again
Las Vegas oddsmakers were none too happy to see the draw result last fall. The polemic decision returned most bets on the fight, and delivered a financial blow to sportsbooks.
The Westgate SuperBook said at the time that nearly 60 percent of the money was on Canelo Alvarez. Byrd's card forced the sportsbooks to return all of the what otherwise would have been losing bets.
Now, it's not Byrd but bad meat spoiling the fun for sportsbooks that are searching for a marquee boxing contest. The first Canelo vs. GGG fight collected the third-highest gate in boxing history and sold over $100 million in pay-per-view buys.
Alvarez's withdrawal voids an untold amount of wagers on the rematch both at Nevada sportsbooks and online casinos. Canelo was the underdog throughout the betting, with his most recent line at +140 to Gennady at -170.
GGG Looks for Replacement
Golovkin didn't buy the contaminated meat excuse last month.
"Again with Mexican meat? Come on," GGG opined last month. "I told you, it's not Mexican meat. This is Canelo. This is his team. This is his promotion. Canelo is cheating. They're using these drugs, and everybody is just trying to pretend it's not happening."
Well into his training, Gennady is hoping to still step into the ring come May 5. The lesser fight is expected to move from T-Mobile Arena to MGM Grand Garden Arena, and presumably won't be a PPV HBO spectacle.
"I am looking forward to returning to Las Vegas … and headlining my first Cinco de Mayo event," GGG said in a statement. "It is time for less drama and more fighting."