Calls for Federal Intervention after Cayuga Nation Destroys Daycare Center, Schoolhouse in Leadership Feud
Posted on: February 27, 2020, 04:47h.
Last updated on: February 27, 2020, 05:13h.
A Cayuga Indian Nation leadership dispute escalated in a shocking fashion last weekend when the New York tribe's leader destroyed around a dozen buildings controlled by his casino-opposing political adversaries.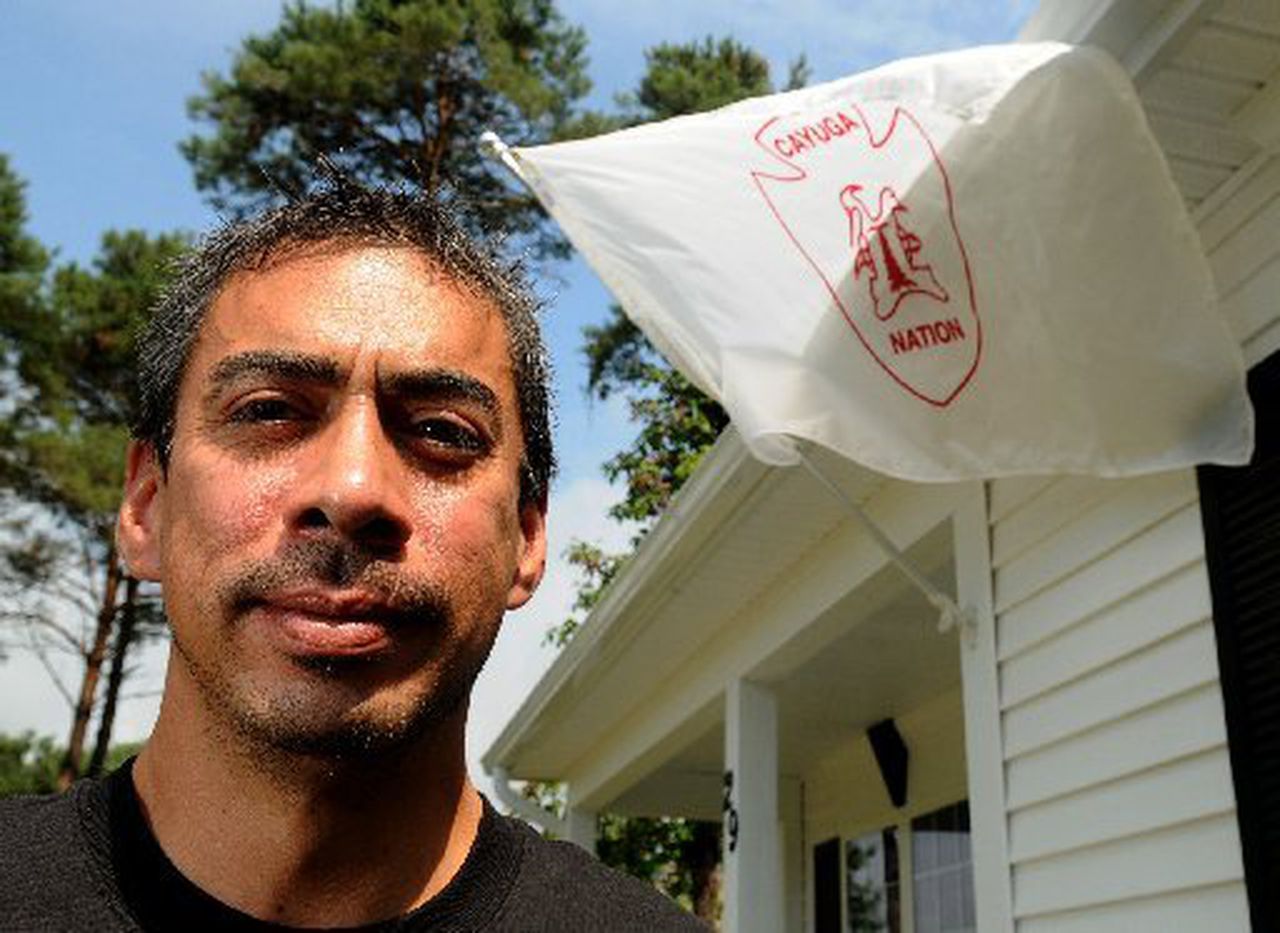 With local police saying they are powerless to intervene in tribal affairs, there were calls this week for the DOJ and the Bureau of Indian Affairs (BIA) to investigate the incident in Seneca Falls, New York.
Under the orders of federally recognized nation leader Clint Halftown, bulldozers arrived in the dead of night on Saturday to reduce a working daycare center, a schoolhouse, and a store, among other buildings, to rubble.
They came in there with drawn handguns, put them to the heads of the security people who were in the buildings and told them if they moved they would be shot. And they destroyed these buildings," attorney Joe Heath, a lawyer for the rival faction, the Unity Council, told The Associated Press.
Tribal Schism
The Unity Council is a longstanding rival faction to the Halftown group. Its members say they were chosen by the clan mothers to lead the tribe following the death of the previous tribal chief in 2003, in accordance with the tribal tradition.
The same year, Halftown became the tribe's federal representative, a position the Unity Council does not recognize. They say they are interested in preserving tribal traditions and have opposed Halftown's efforts to establish tribal gaming.
In 2004, the tribe opened Lakeside Entertainment, a small class II gaming facility in Union Springs. But it closed the following year because of jurisdictional disputes with local government.
Lakeside reopened in 2013 and resisted further legal opposition from the Oneida Nation, eventually reaching an agreement with the state that permitted it to continue its operations in perpetuity.
But class III casino gaming has always been the goal for Halftown's tribal council. In 2006, the council applied to the DOI to put 129 acres of land it owns in Seneca and Cayuga counties into trust to pave the way for a class III project. The DOI put the decision on hold because of the leadership dispute.
'Domestic Terrorism'
Last November, BIA definitively recognized Halftown as the federal representative of the tribe and his council as "the nation's government for all purposes."
Emboldened by that decision, Halftown took extraordinary steps last weekend. The tribal council claims it was "taking possession" of properties that had been stolen from the tribe in 2014 by flattening them.
It added that it did not want the buildings to "become a target for any further friction in the community going forward."
One Seneca County official, Robert Hayssen, called it "domestic terrorism."
US Sen. Charles Schumer (D) says he believes federal agencies must intervene.
"What happened was awful. It cannot go unpunished," he told reporters.