Royal Wedding Gets Lined Up by Paddy Power, Special Bets Rule
Posted on: May 16, 2018, 05:57h.
Last updated on: May 16, 2018, 06:02h.
Royal weddings are as much about staging a global television spectacular as they are a ceremony uniting two young people in holy matrimony — maybe even more so — and Prince Harry's marriage to Hollywood actress Meghan Markle on Saturday will be no exception.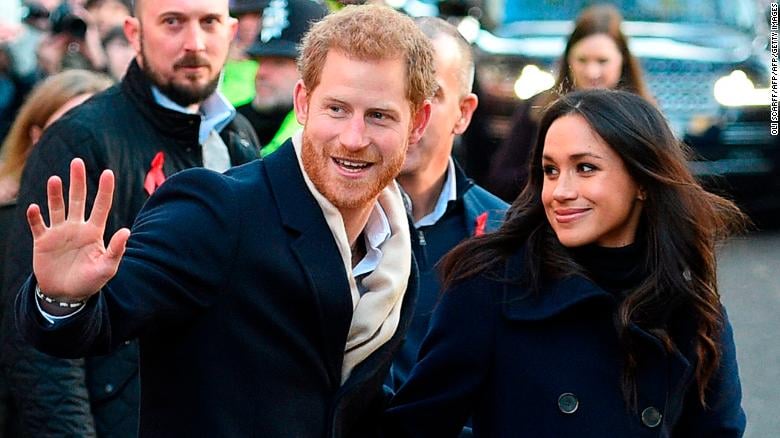 In box office terms, it may not be Mayweather-McGregor, but it's close.
There's plenty of controversy, however, about the actual global viewing figures a royal wedding generates. When Prince William got hitched to Kate Middleton in 2011, for example, there was an estimated global audience of 2 billion people.
That was almost a third of the world's population at the time.
In the UK — which one would think would be the most avid audience for a royal wedding — 66 percent recently said they're really not interested, but 2011's figures suggest at least half will tune in anyway.
Could just be that nobody wants to admit they are fascinated by fascinators, of course.
In the US — where Will and Kate's wedding was broadcast live simultaneously on 14 different channels — just under 23 million people tuned in, or around seven percent.
US figures are expected to surpass that on Saturday, perhaps because, unlike next month's soccer World Cup, Americans actually have a vested interest in this one, in the Los Angeles-born Markle.
But the point is, wherever there is a global television spectacular, Paddy Power will be running a book on it.
The British Aisle
Markle's father Thomas will not be attending the ceremony, having just come out of lengthy heart surgery at just past 3 pm PT on Wednesday, according to celebrity gossip site TMZ.
"I'm ok. It will take a long time to heal. Staying in the hospital a few more days. Not allowed to get excited," TMZ reported the father of the about-to-be-Duchess-of-Sussex said afterwards.
Having had a major heart attack eight days ago, and with three stints reported to be implanted, there's no way Meghan's dad will be by her side on her wedding day, alas.
Which opens up the intriguing question of who will be leading the actress down the aisle at St. George's chapel in Windsor on Saturday at noon GMT.
As of Wednesday afternoon, Paddy Power has Meghan's mother Doria Ragland as the hot favorite at 1/5, although it also has the bride herself walking solo down the aisle at 14/1. Paddy even lays odds of 50/1 that the entire wedding could be postponed to accommodate her dad, which have been halved since last week.
Given the production efforts and advertising that accompany a royal wedding however, that seems relatively unlikely to our cynical minds.
For those who like an outsider bet, there's US President Donald Trump — who has not been invited to attend — at 500-1.
On the Guest List, Maybe
As well as offering odds on which royal tiara Ms. Markle will be sporting (the Spencer family tiara with the shortest odds at 4/1), Paddy Power also has novelty odds — or what the British bookmaker refers to as "special bets" —  on a host of famous people who might attend.
The odds-on favorite is Elton John at 1/50, who after all wrote the special Candle in the Wind lyrics for Harry's mother, the late Princess Diana and her ill-fated marriage to Prince Charles.
Russian President Vladimir Putin is at 500/1, any of the Kardashians are at 20/1, and former Zimbabwean Prime Minister Robert Mugabe is also on the persona non grata list along with Trump and Putin, coming in at 500/1.
His Cup Runneth Over
The good news is Prince William, as Prince Harry's best man, is definitely expected to be there, despite an awkward clash with English soccer's hallowed FA Cup Final.
William is the president of England's FA (Football Association) and would normally be expected to attend the event, which this year will be contested by Manchester United and Chelsea, but it seems the FA has given William the day off.
The final? Well, it's close. Paddy Power is offering United as a small favorite at 5/6, with Chelsea at even money.
Similar Guides On This Topic